Chat is a great way to communicate in real-time directly within your branded app.
Getting Started
Add chat-enabled tags for users to join
Go to People > Tags and create tags (e.g. A private tag like "Staff," and another publicly viewable tag like "General").

For each tag created that you would like to be chat-enabled, toggle the button to switch on "Chat enabled."

For tags to be public, enable the "Users can subscribe from app" option. For private tags like "Staff," do not enable this option.

Private tags
For internal communication among a chat group, each person needs to be tagged. Under People > Profiles, select the individuals you would like to tag. User doesn't have a profile yet? You can add an individual by clicking the '+' in the upper left corner of the screen.

Check the box to the left of each user you would like to be included in the chat-enabled tag, select "Tag People," choose the proper tag, and save your changes.

Each user can add their profile to as many devices as they'd like (think their Android phone and their iPad) - chat will work across all of their devices simultaneously.
How users subscribe
Group Chat is available as a button for your app home screen as well as under the side menu beneath the chat bubble icon.

Members can manage the interests they're part of by clicking the chat feature either from the app home screen or from the side menu.

A chat bubble indicates you can chat in real-time with people who share a similar interest. You must opt-in to begin chatting.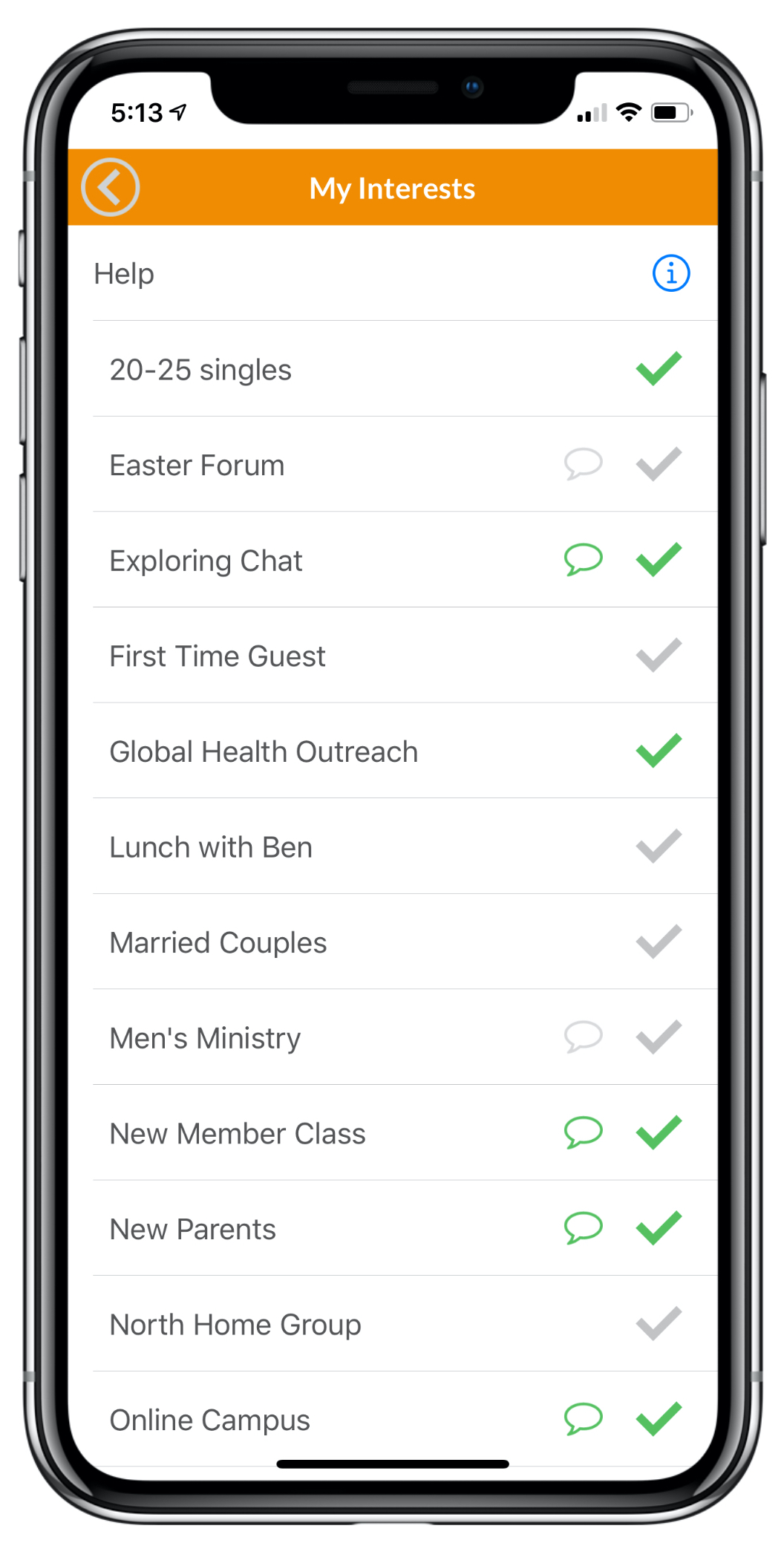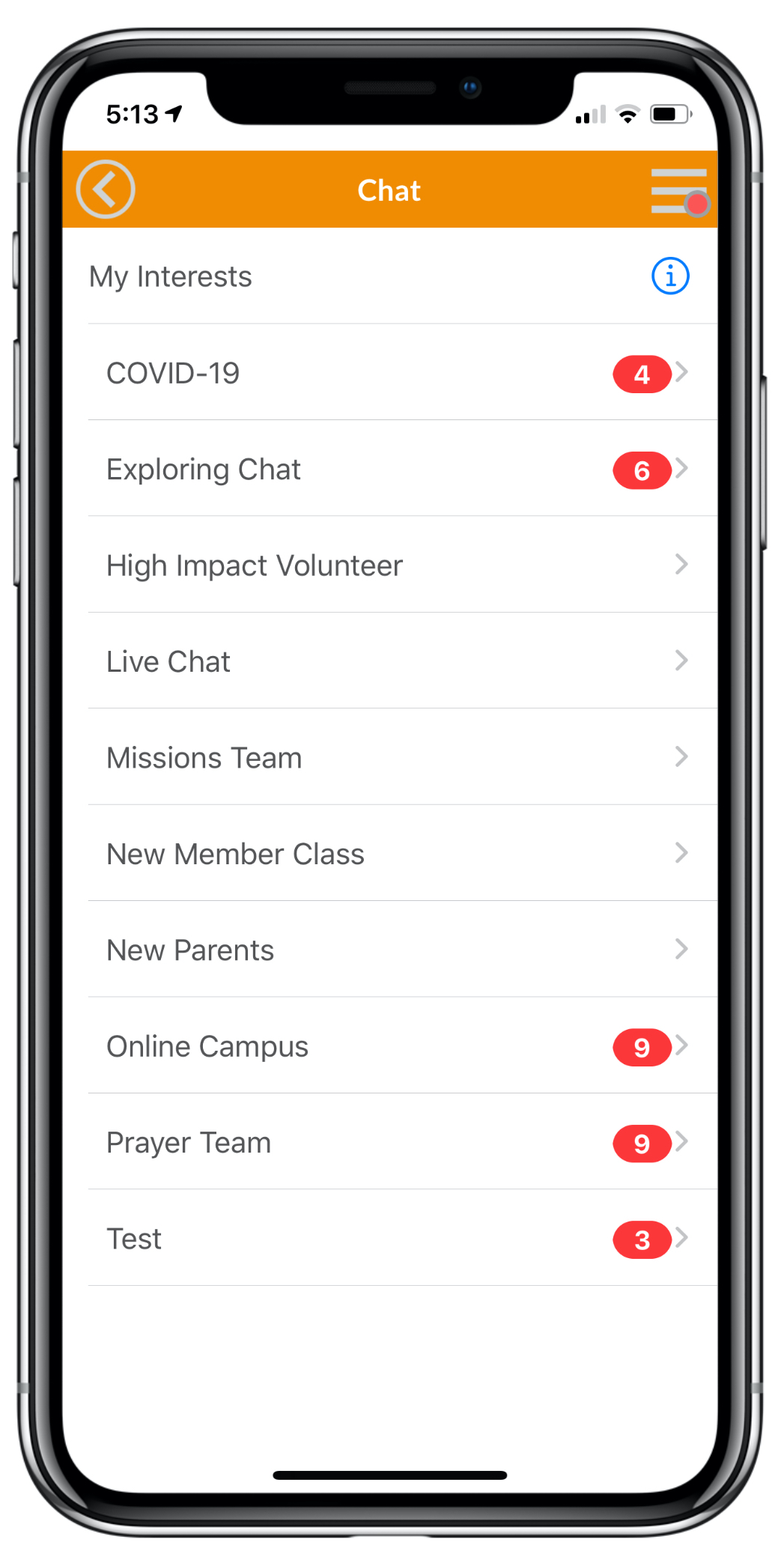 Chat notifications
After a chat message is received and the user opens the app, the red indicator will display on the app icon. This indicates that the user has unread chats.