Recurring gifts can be canceled by the donor (through a giving receipt, through My Giving in-app, or through My Giving via a web link) or by an admin through the portal.
Donor-Canceled Via Email Receipt
When the donor creates a recurring gift, and every time it recurs, an automated email is sent to confirm their transaction. Each email contains a link that they can click to cancel their recurring transaction quickly and easily.

Donor-Canceled Via My Giving
A donor can also cancel their recurring gift if they select the give button in-app, or click on the web giving link and then select My Giving. Once they select My Giving, the donor will be prompted to enter their phone number and email address, and select a delivery method for the access link. Once a delivery method is selected, the donor will receive a text or email with a link they can click on to manage all of their recurring gifts.
Cancel a gift in-app: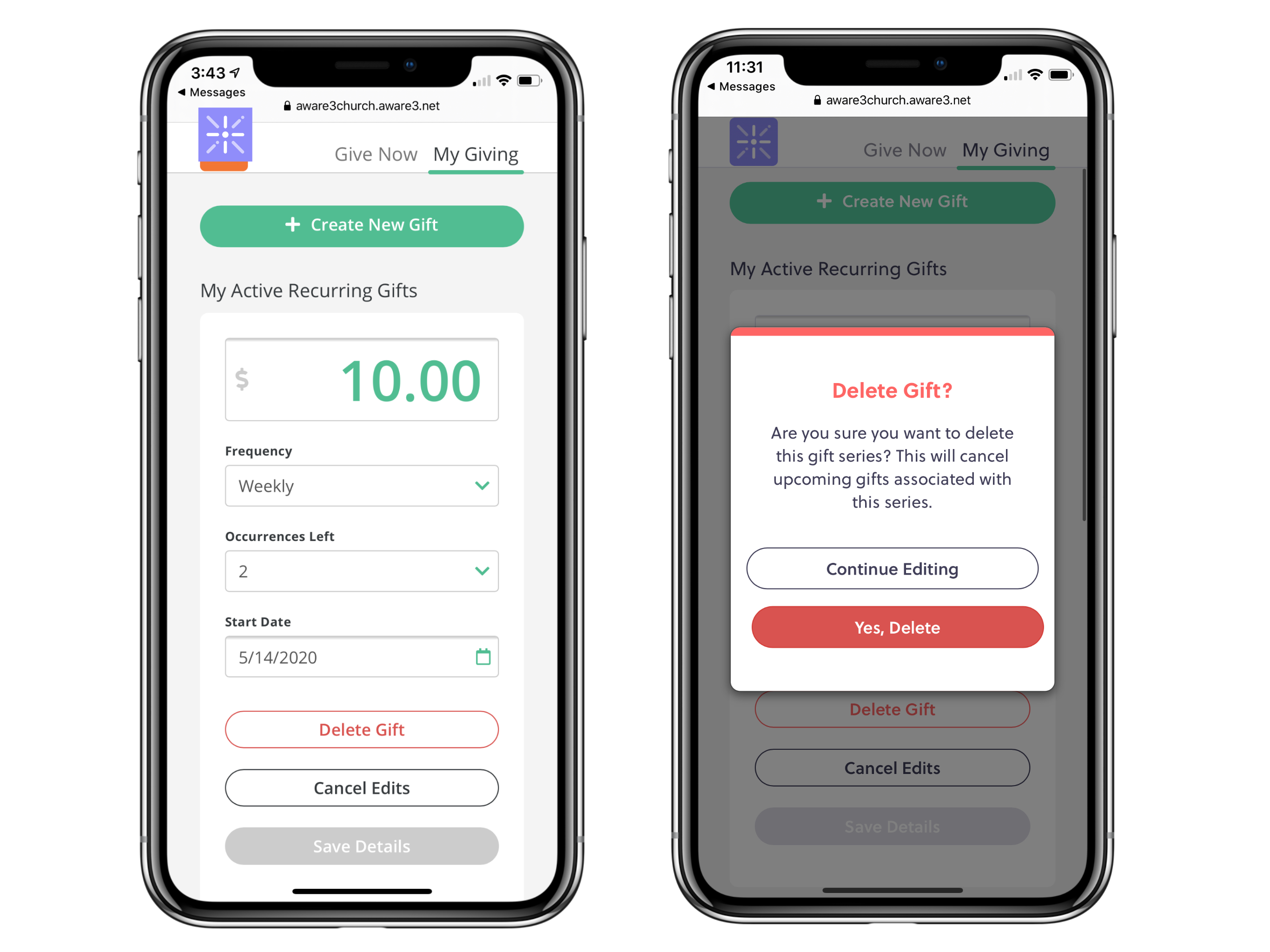 Cancel a gift via the web link:
Click on Edit Gift Details:

Then, click on Delete Gift:
 
Admin-Canceled Via Portal
Go to the Giving > Transactions page in your portal and locate the donor's gift and scroll to the far right of the screen. You should see three dots under the Actions column. Click the three dots and select Cancel Series. This will cancel future gifts for that donor under that particular series.

If you have any questions or need help, send us a note at support@aware3.com!