There are three ways recurring gifts can be canceled when running our payment processor (PaymentSpring). 
Manage Your Gifts 
When the user clicks "Manage Your Gifts" at the bottom of your give page and enters the required information, they will receive a text or email (their choice). 
Once they click the link in that message they will see all active recurring gifts.
There is a trashcan  icon next to those gifts. If they click that icon, it will stop all future gifts for that series: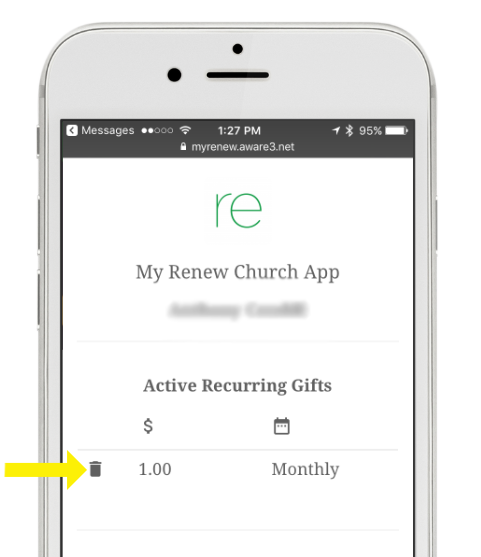 E-Mail Receipt
Each time a gift is successfully processed, an email receipt is sent to the donor. Along the bottom of that email, the donor has the ability to stop all future gifts for that series.
Church Admin
As an admin of your app, you can cancel recurring gifts on behalf of the donor. Simply login to the aware3 Portal, click "Giving", click "Transactions", identify the appropriate transaction, and click the "X" next to the respective gift.