On Sunday mornings, sermon notes are passed out, providing a place to jot down thoughts and highlighting key points to take away from scripture. 
You can now take advantage of a digital version of your sermon notes - right inside your app. With Interactive Sermon Notes, users can take notes on their device and email themselves a copy to refer back to later.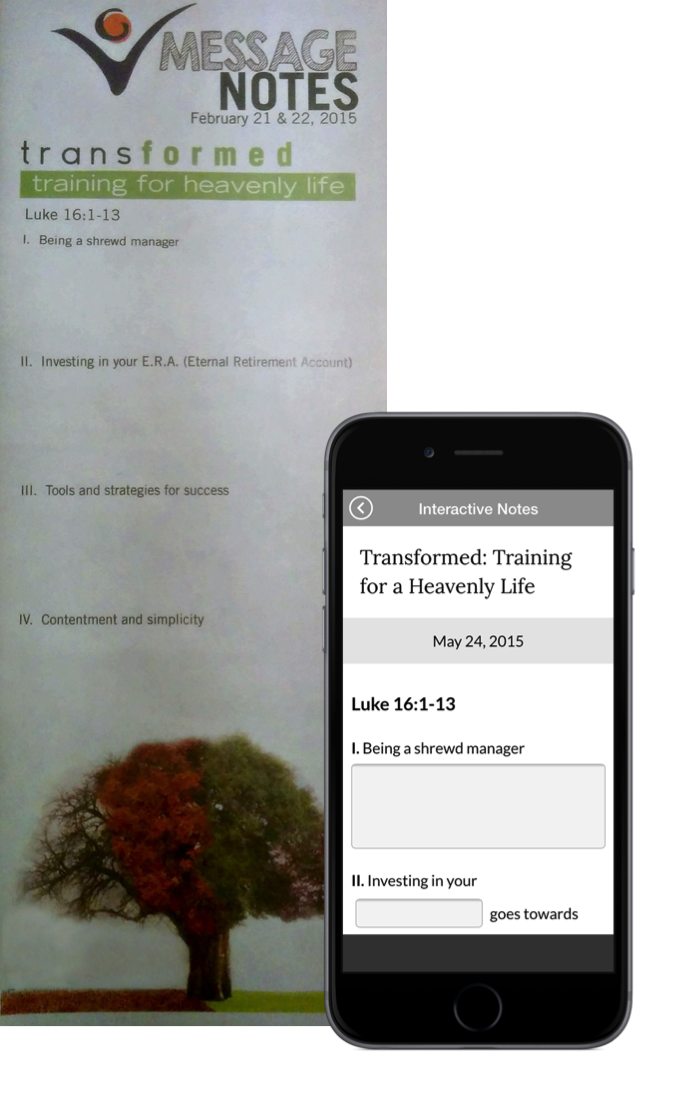 Let's Get Started
Formatting in Admin Console
Your sermon notes are formatted with Markdown- no complicated code or HTML needed.
Taking user input is simple - through fields ( [text] ) or through larger text areas ( [area] ).
In your app, several formatting options available, include the ability to adjust the appearance of font to stand out through headings, italics, and bold text; to adding spaces for text responses from users.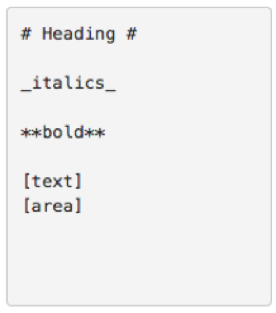 Below is an example of markdown and inputs applied to content while editing in the admin console.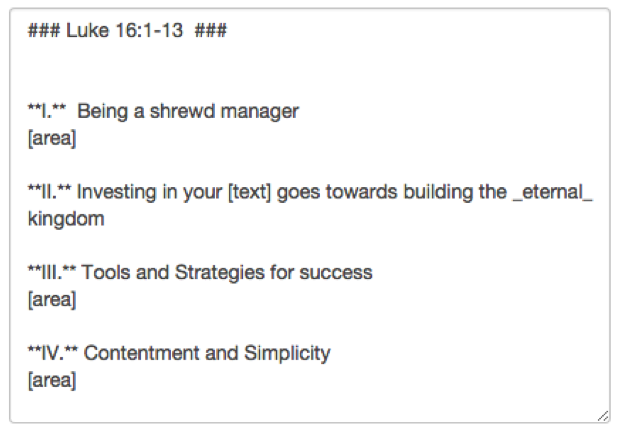 Appearance of Published Content 
Here is how to same content would appear to the user live in the app.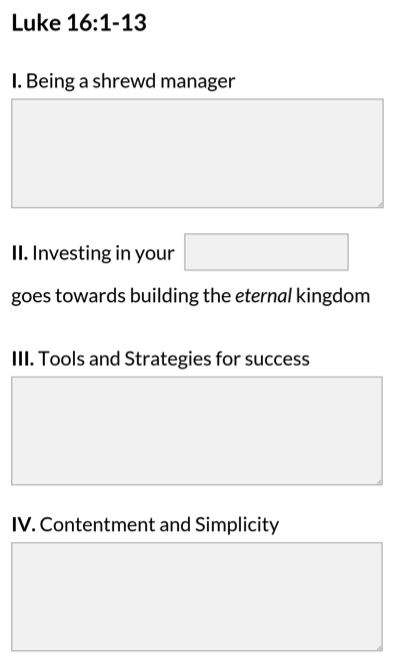 A Snapshot of Basic Markdowns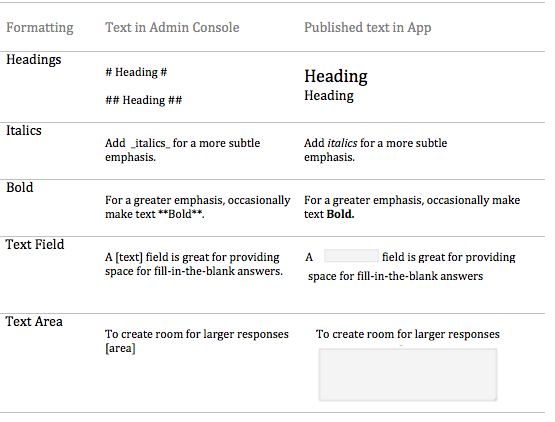 Editing Sermon Notes
Saving updates to existing content. Select the note you would like to change, make changes, and select 

and updates will be saved. 
Deleting a Note. While in the note, click on 

 and the note selected will be deleted. 
Adding a Note. Already in a note and want to add another? Click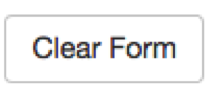 and a new note will be opened.  
Note: All sermons are listed in descending order, with the most recently-dated note displaying first. In your app, the most recent note will be available for note taking.
Wanting to Try Something More Advanced?
If you want to get a little more advanced and try additional formatting options, we recommend this Markdown Cheatsheet.