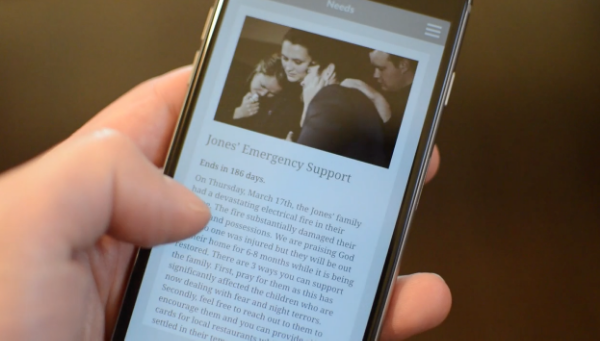 Whether you're looking to raise funds for a building project with set target dates or striving for an ongoing fundraiser for your missions programs, use this feature as a way to provide more context around your goals and share your story in a more personalized way to help generate support. 
*Before March 2019, Appeals were named Campaigns. As of March 2019, Campaigns are now a separate feature that provide roll-up reporting to see the progress you are making towards a fundraising goal that includes multiple Appeals. You can read more about Campaigns and how to set them up here.
Appeal Properties
Include a name for your Appeal that'll display front-and-center for your church members as they browse through the available options.

This section for copy provides a snapshot and more context for users as well as surrounding what your goals are.

Your internal aware3 campus and funds or your external ChMS funds will be reflected for each gift, in addition to the Appeal. Both the campus and fund you'd like donations to go towards are pre-populated in these drop-downs. Once those are selected, donors won't be sifting through and choosing the proper variations. Instead, they'll just simply highlight the Appeal name of their choosing to keep the process straightforward.

Start Date. Select from the calendar a date for the Appeal to begin and officially go live so it's viewable for users.
End Date. If there's a particular time for the the Appeal to wrap up, you're also able to set this field and it'll no longer be visible for end users.
Note: A defined end date isn't required - so if it's a continual fundraiser, you'll just skip this field.

Goal. This is the amount you would like to raise.
Total Raised. What'll populate in this area is how much in donations that have been received to date. This is a calculation performed by our system and is a read-only field based on donations as well as manual adjustments thus far.

For gifts accepted outside of any aware3 channel - e.g., checks and cash given in non-digital ways, any amount entered for the Manual Adjustment will be reflected in the Total Raised.

An image you would like to display for each Appeal, 640x400 PNG or JPEG image
Can my Appeal be shared on sites outside of my app?
Of course! Every Appeal you create produces a URL. This address may be found under the "View Appeal" button.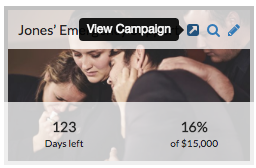 This gives you the flexibility to include on your website, Facebook, and other social media outlets to gain more views and help you reach your goals.