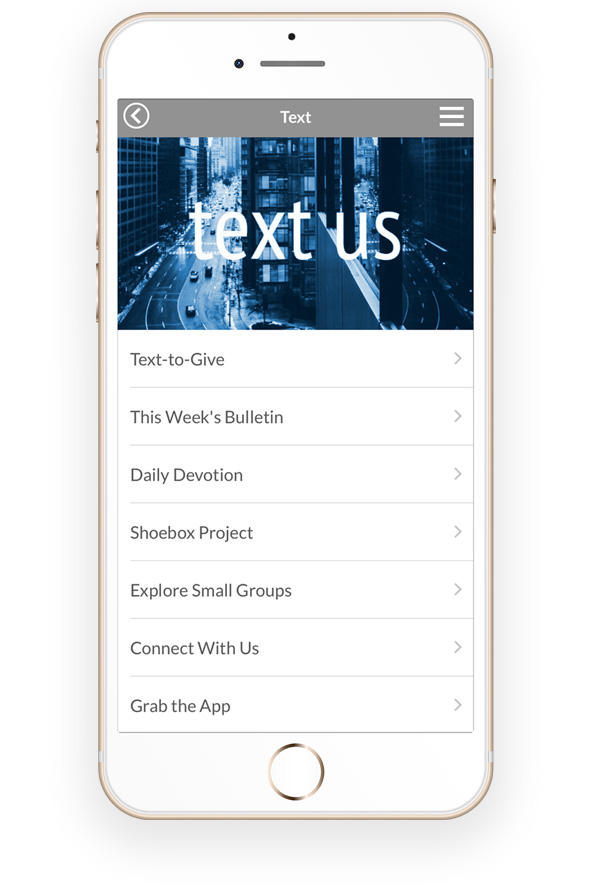 Are you currently using our text-to-give and text-to-act features? Promoting of this feature will be very similar to that of your app; including your number and keywords in the bulletin, on your website, and sprinkled throughout conversation.
In addition to these paths, we've witnessed huge success from our partners through encouraging members during announcements to pull out their phones on Sunday morning and save the dedicated number to their contacts.
Take it to the next level and communicate these services by adding a "Text Us" button within the walls of your app. Providing a dedicated button where congregants may view, click, and have an sms kicked off automatically. 
Let's Get Started
1. You'll want to have your assigned text number handy. Don't know it by heart? You may reference it any time directly in our aware3 portal under the 

 tab and selecting

from the dropdown.
2. Using a "Links" feature, the link popped into the "Address" section will follow the following form:
sms://(Text Number)/&body=(Keyword)
3. From there, it'll be adding in a "Name" that you'd like to appear within the app.

Note: With keywords that are two separate words (e.g. Small Group), to format the address you'll want to place "%20" between the two.
sms://8169200077/&body=Small%20Group
Do you need this button added to your features list to get started? Shoot us a ticket at support@aware3.com and we'll get this added in.