Your church has recently launched their new app! Your church's new app is going to be your one-stop-shop for announcements, sermon notes, giving, and more. 🎉
Search for your church's new app in either the Google Play Store or App store! Your church may have posted a short-link to their new app on their social media or website. If they have posted this short-link somewhere, you will be able to click on this link on your mobile device and be directed to the appropriate app store right to your church's app to download! Your church may have also hung up a few QR codes around your church to help you download the app as well. If you have a QR code scanner on your phone, scan the QR code and you will immediately be taken to the appropriate app store right to their app listing! All you'll need to do is click "get".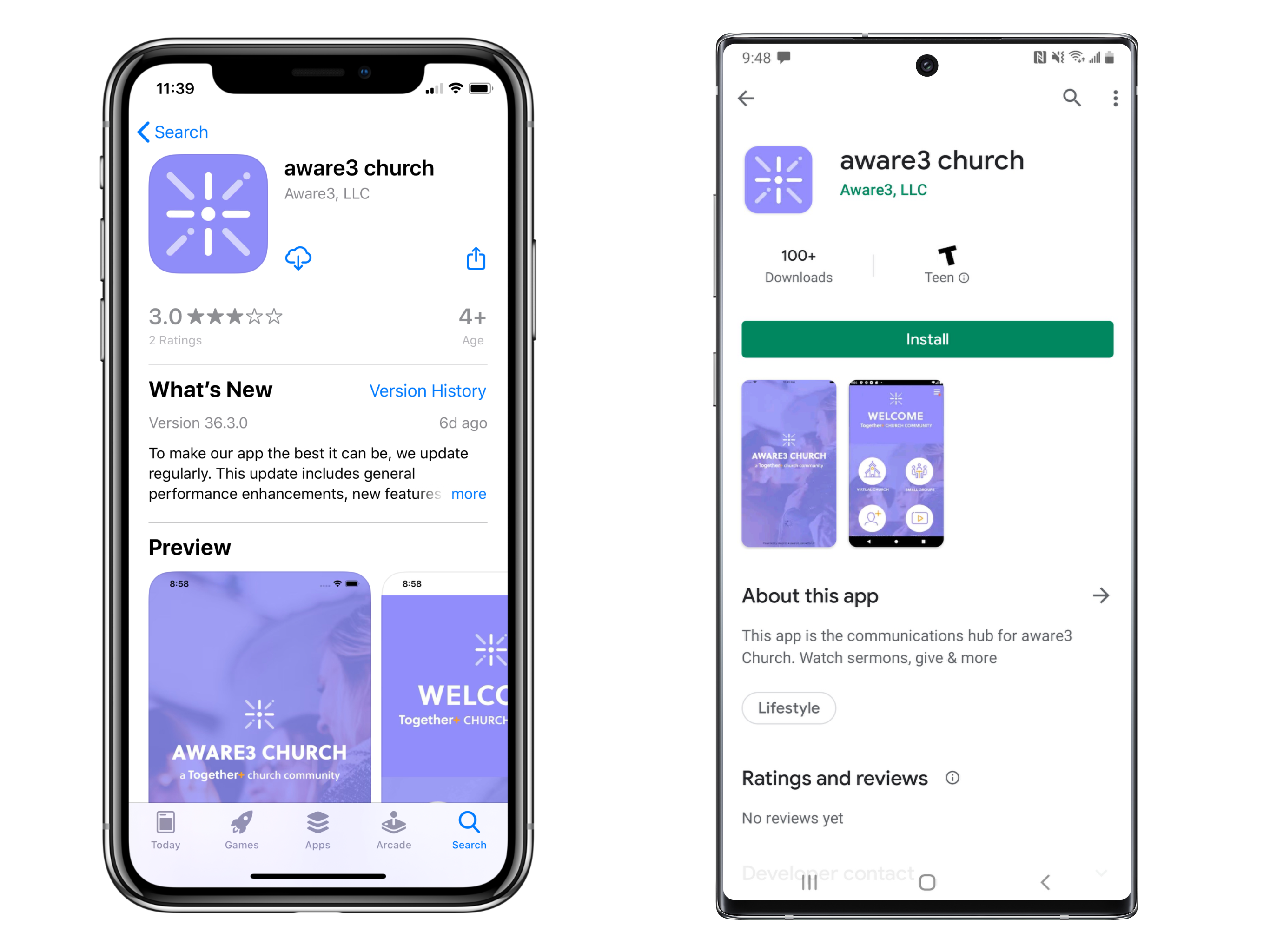 Once you have downloaded your organization's app, you will be prompted to opt into push notifications. Opting into push notifications will allow you to receive messages from your church that include encouraging Bible verses throughout the week, reminders, and last minute changes such as church service being canceled due to weather. Opting into push notifications will keep you up to date and in the know about what is going on with everything church related!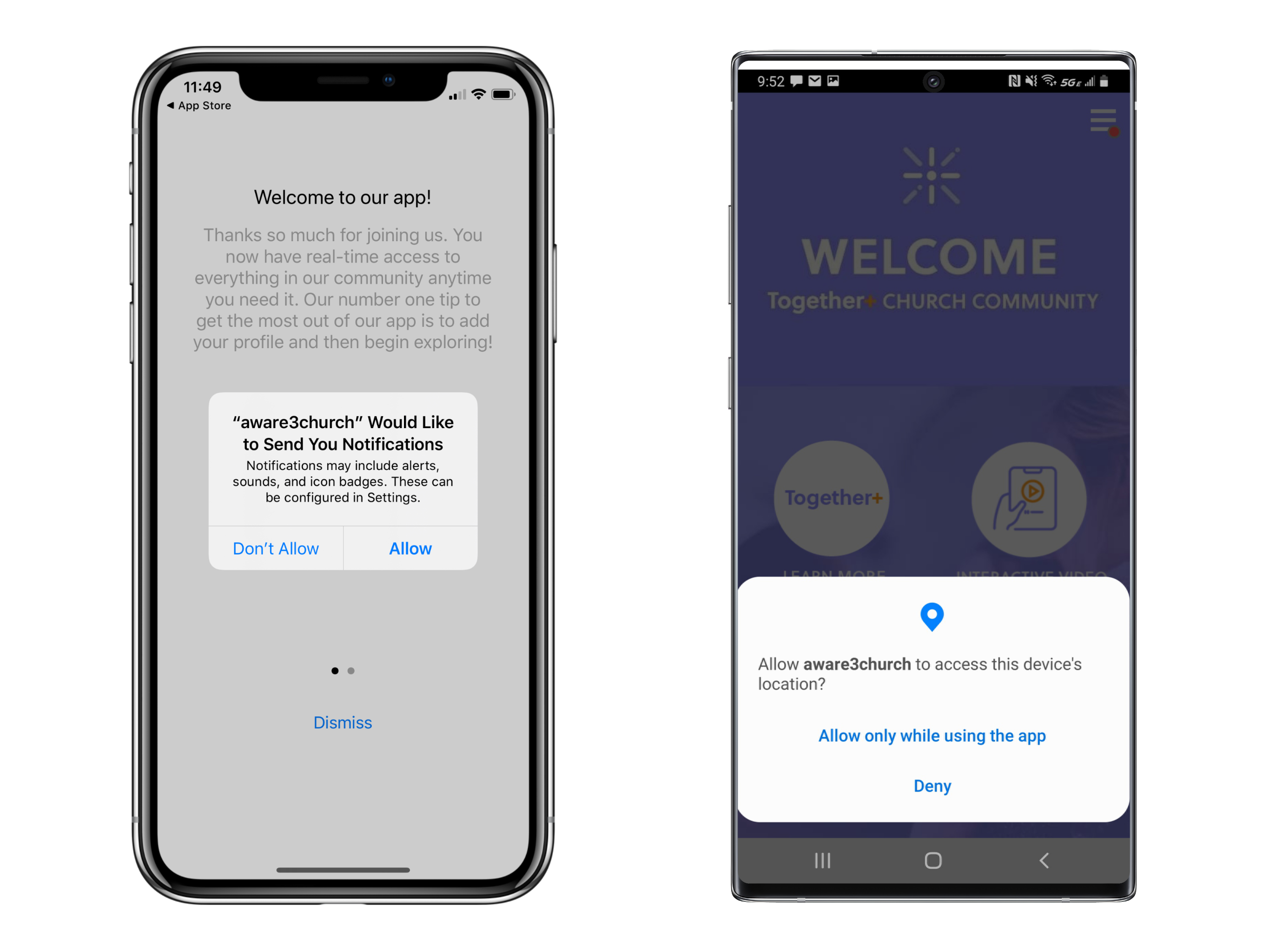 After you download your church's new app you are also going to be prompted to create a profile. Creating a profile will not only enhance your experience within the app, but will also allow you to customize your journey with your church through their app.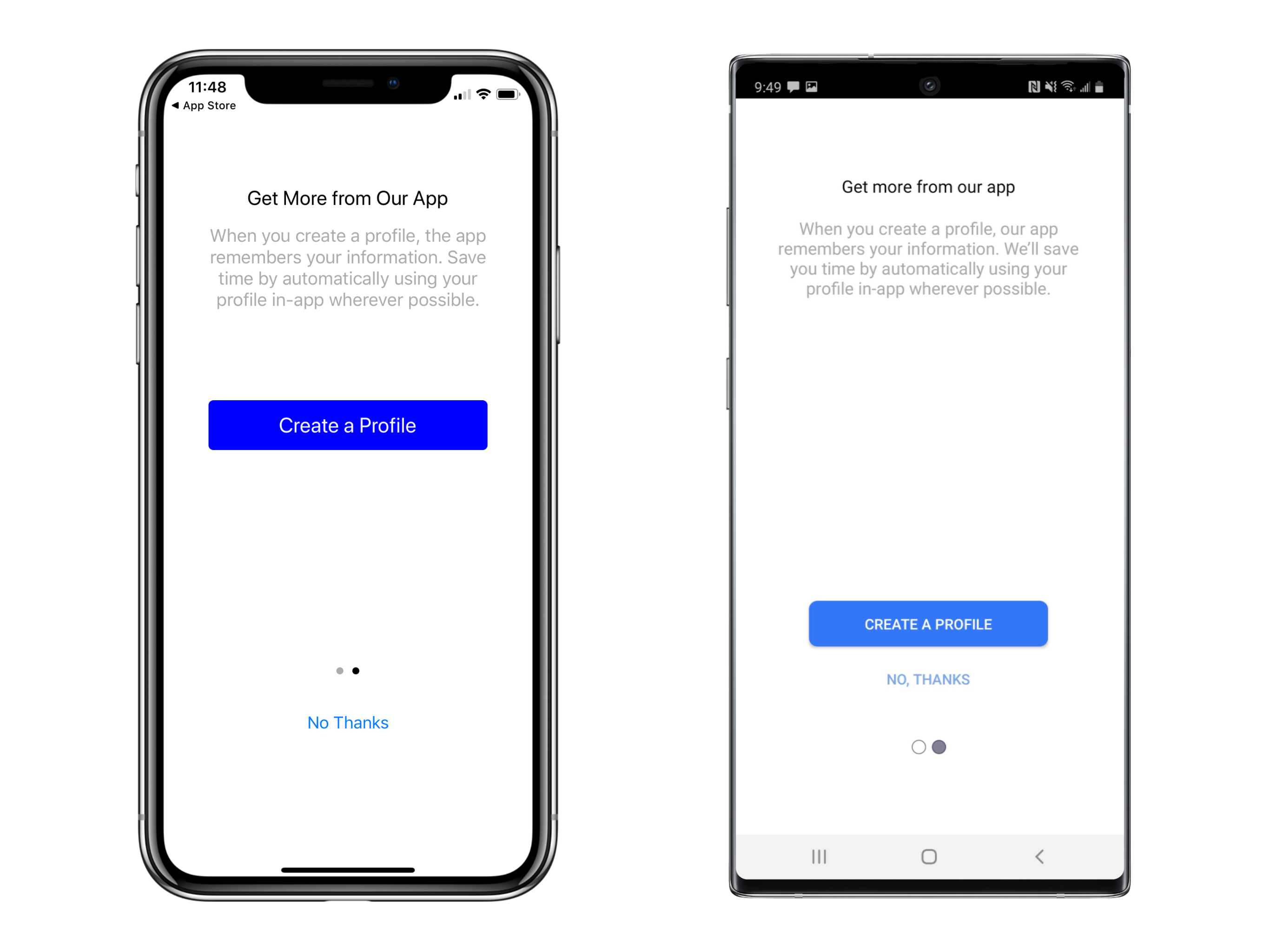 When creating a profile, you'll enter your basic contact information along with your mobile phone number and email address. You can also enter your birth date, add a profile picture and a cover photo! Once you have entered all of your profile information click "create profile." After you have clicked "create profile" you'll receive a text message from our aware3 number, 33533. There will be a link inside the text message you receive to verify your profile you just created. Verifying your profile will allow your profile information to populate when filling out an aware3 form in your church's app or using the check-in feature. Now you can spend less time typing your basic contact information out and more time engaging with your church community!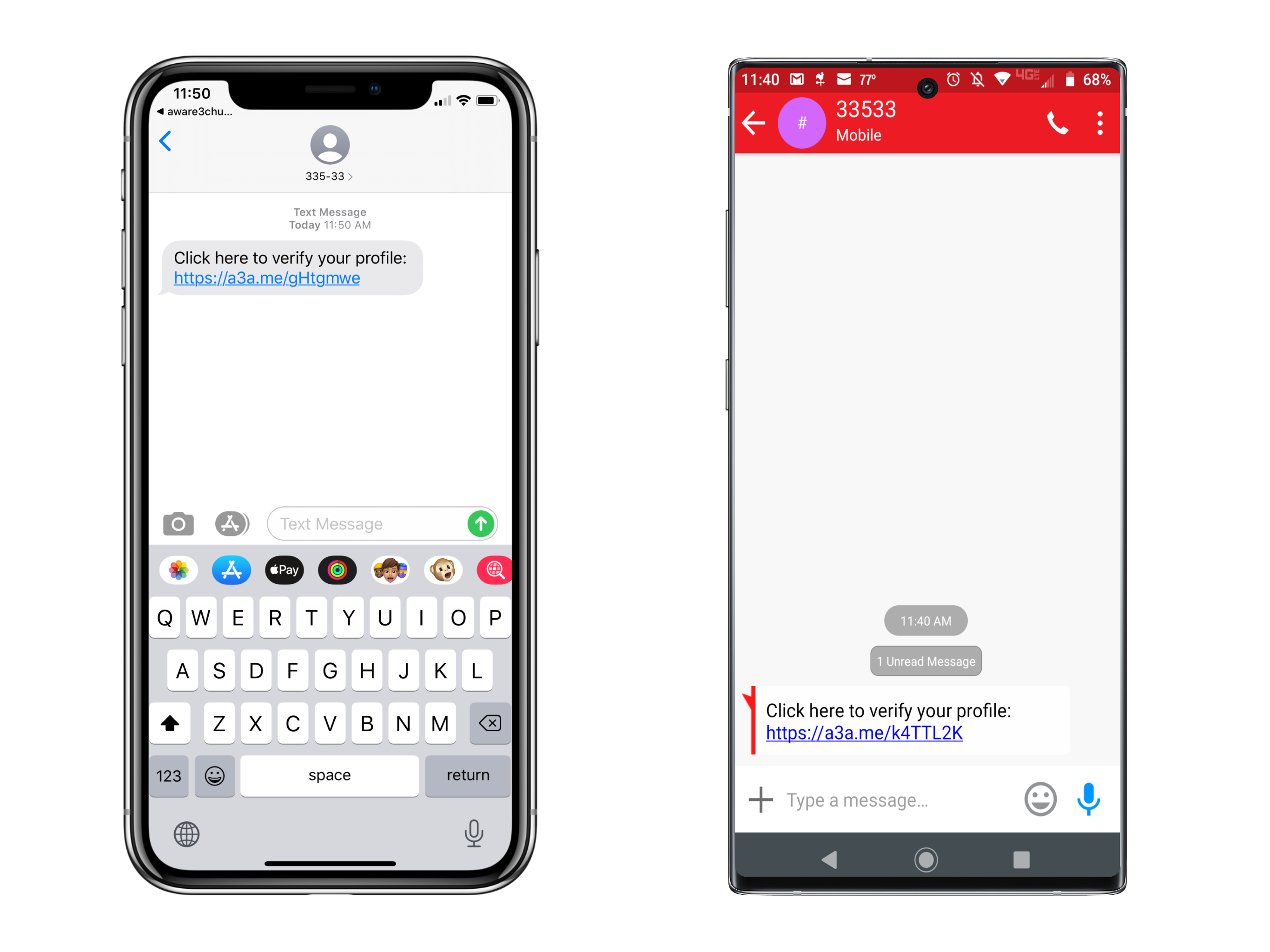 Once your profile has been verified, you will see a section within your profile labeled "my interests." This my interests section is where you will be able to opt into different interests your church has created. Opting into different interests allows you to receive specific push messages, receive reminders to complete a registration form for an upcoming event and even see calendars geared toward the interests you opted into!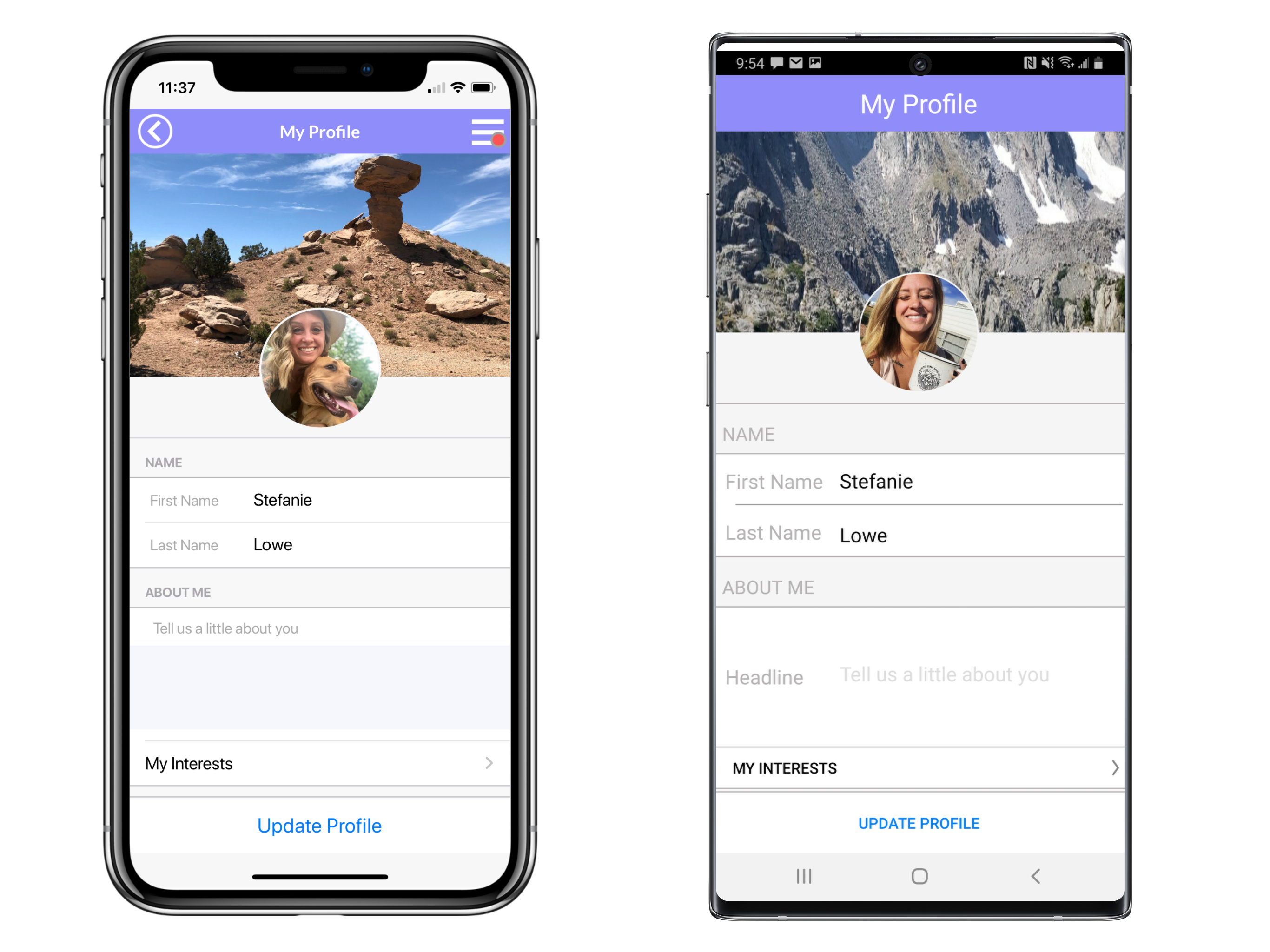 Your journey within your church's newly created app has only begun! Through your church's new app, you will be able to connect with your church family, forward sermon notes on to a friend who missed Sunday Service, receive reminders and stay up to date on upcoming events.