With the Blog feature, help your members stay up-to-date on what's happening. They will see a snapshot of each post to follow along and even share content. Blogs are great for Pastor blogs, daily devotions, and announcements. Once your RSS feed is pulled in to your app, every new blog entry you create will automatically update in app!
Getting Started:
To pull your blog into your app, simply find your blog's RSS feed and copy it to your clipboard. Open your blog feature in the aware3 portal and select the Setup button. From here you will be able to paste your RSS feed into the Feed URL field box and select Save.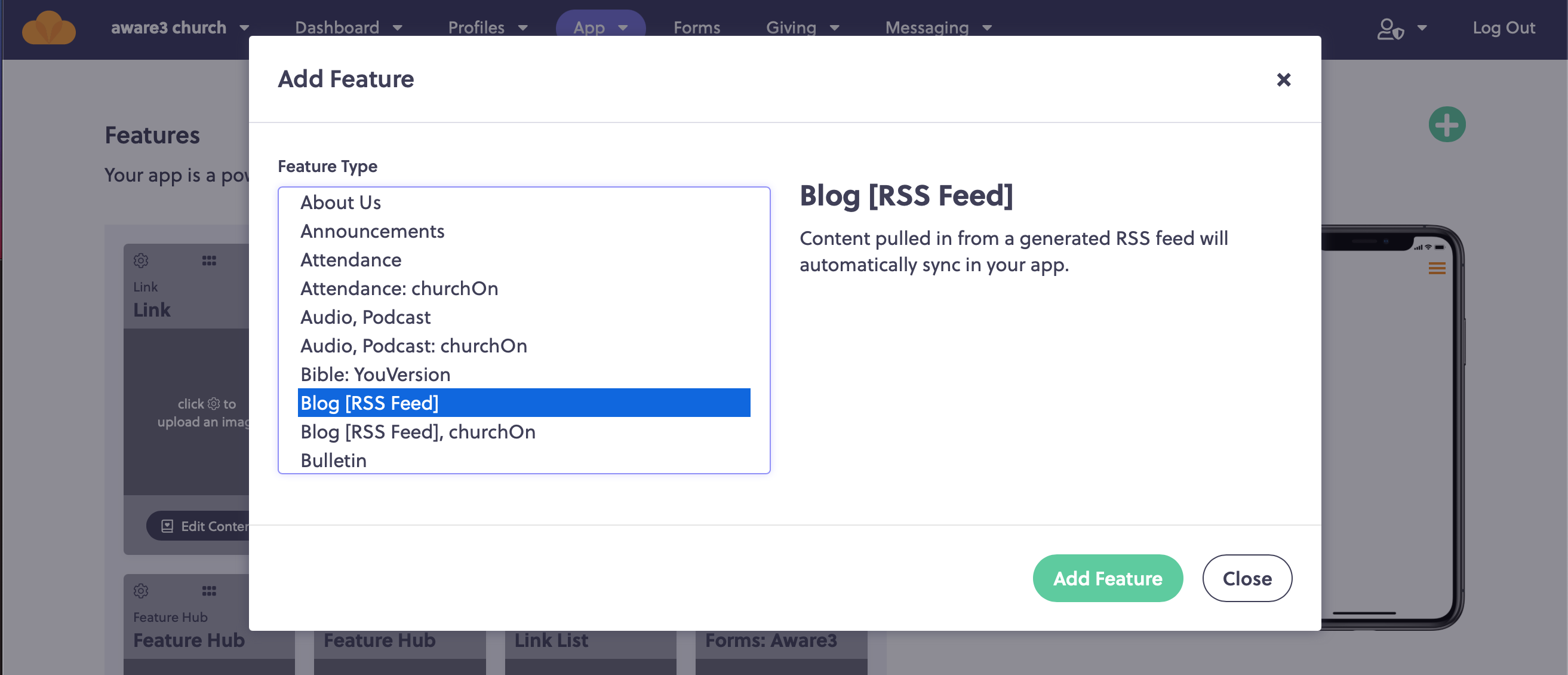 Customizing the look of your Blog in App:
You can customize how your blog displays in your app by selecting the feed style. There are two different feed styles you can select, visual or classic.
The classic feed style provides an easy to read quick reference to each blog entry that is posted.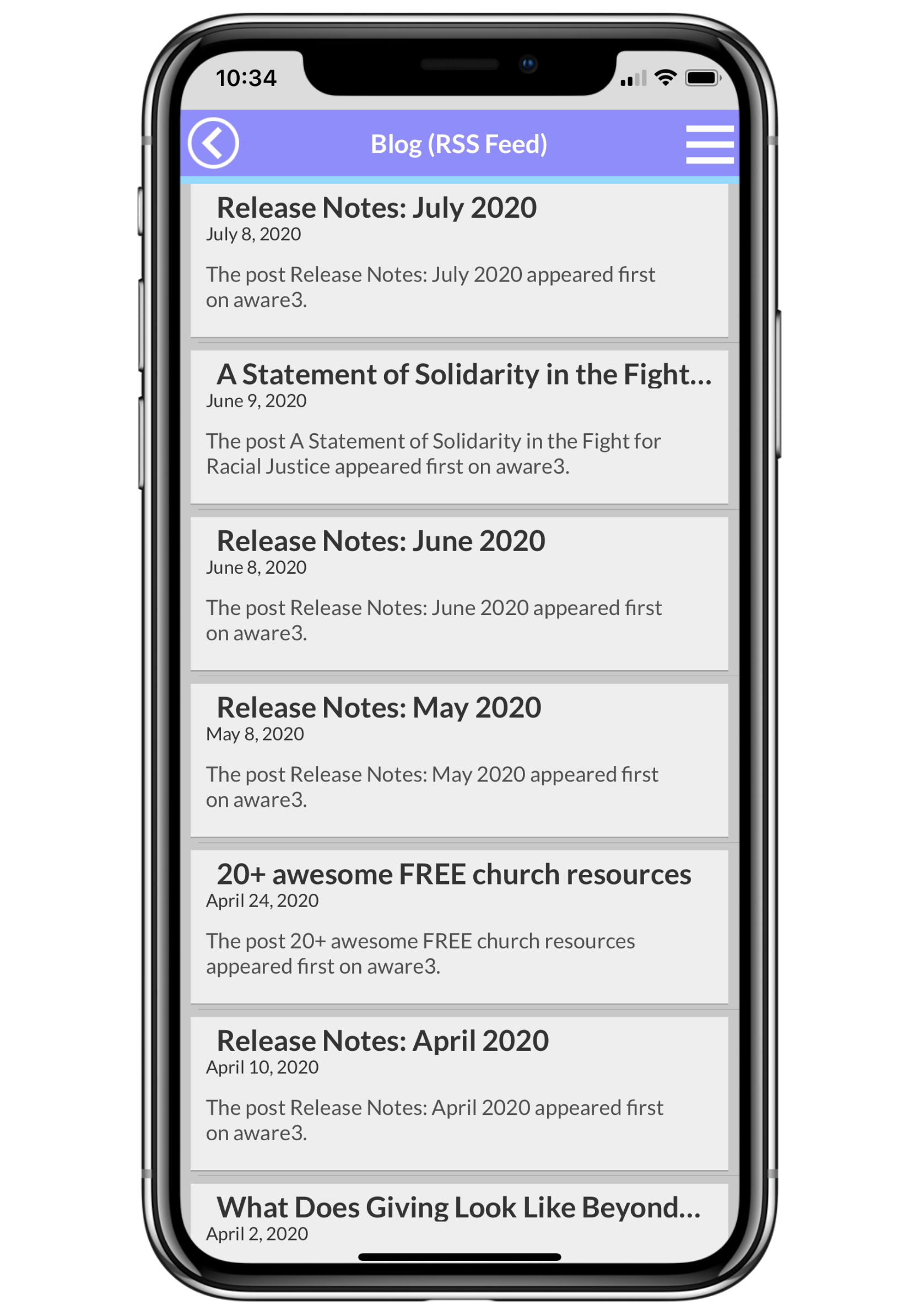 The visual feed style displays an image from within your blog entries as an overview for each blog post.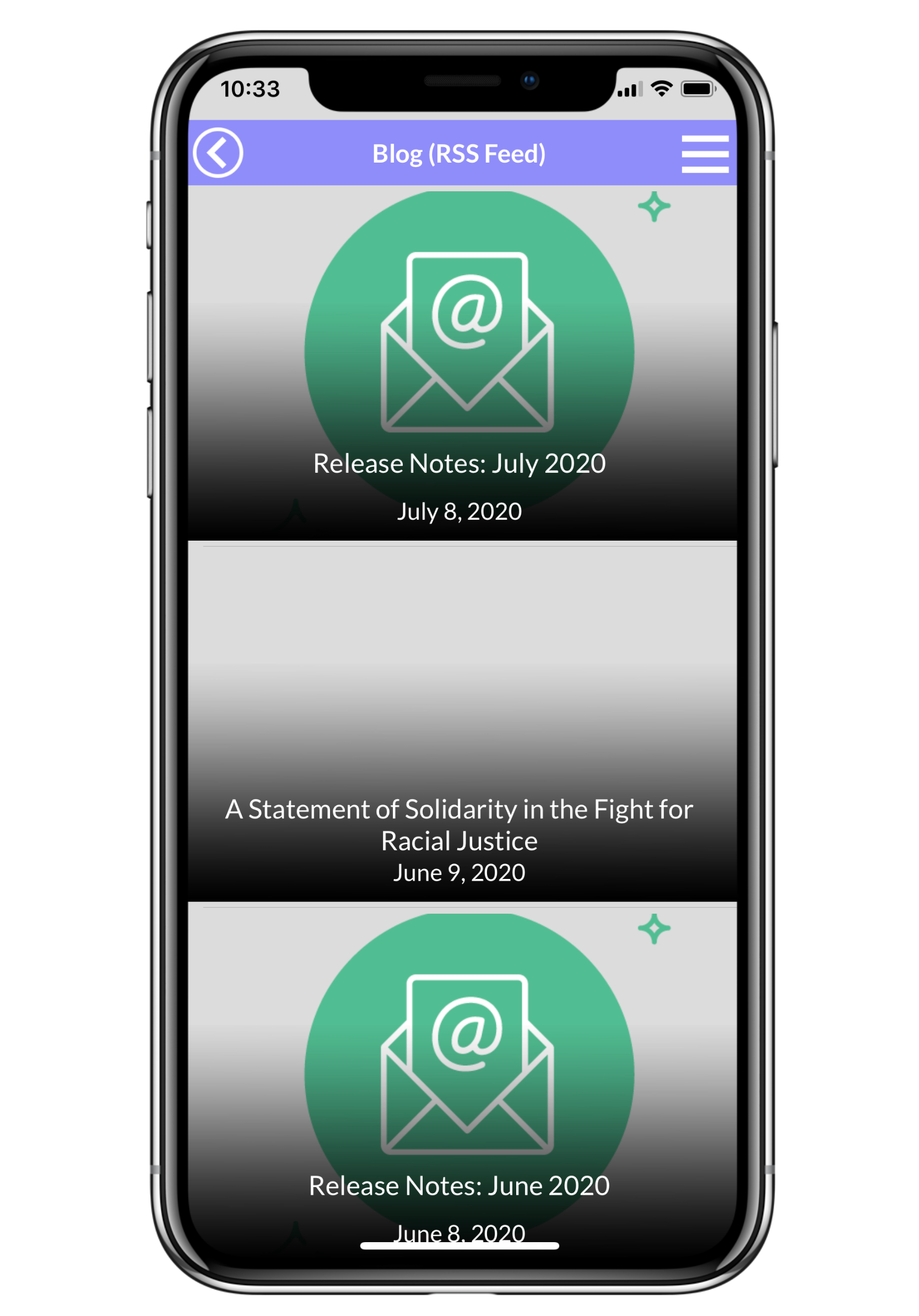 Check out our short video on our blog feature below!