Everything on our Tags feature, how to use them, and how to add people profiles to them can be found here.
In this article, we will explore how to remove someone from a Tag.
Go to Profiles > People in your portal.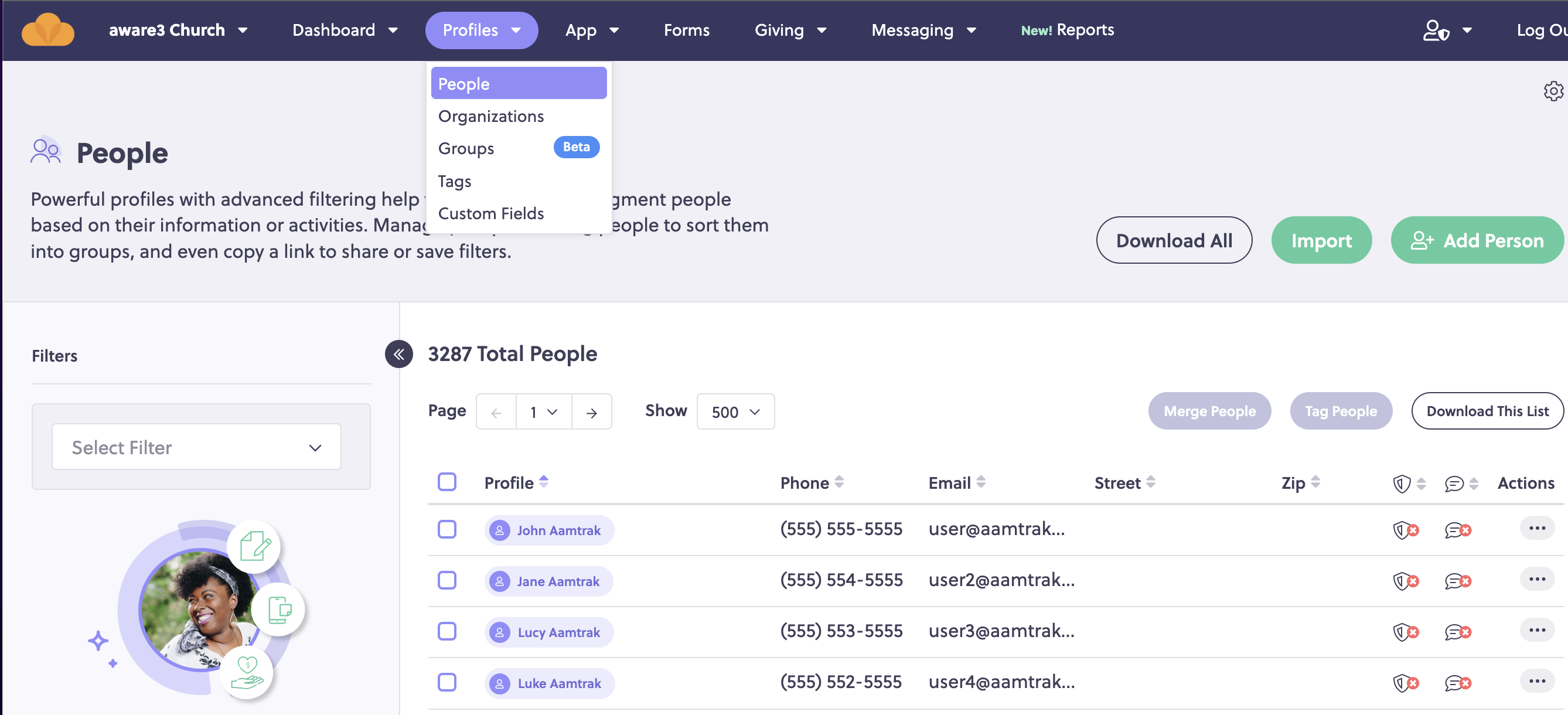 Select the name of the person whom you want to remove from a Tag by clicking the purple button on the left of the table. This opens the member's Profile details page.
Click the Connections tab at the top of the profile.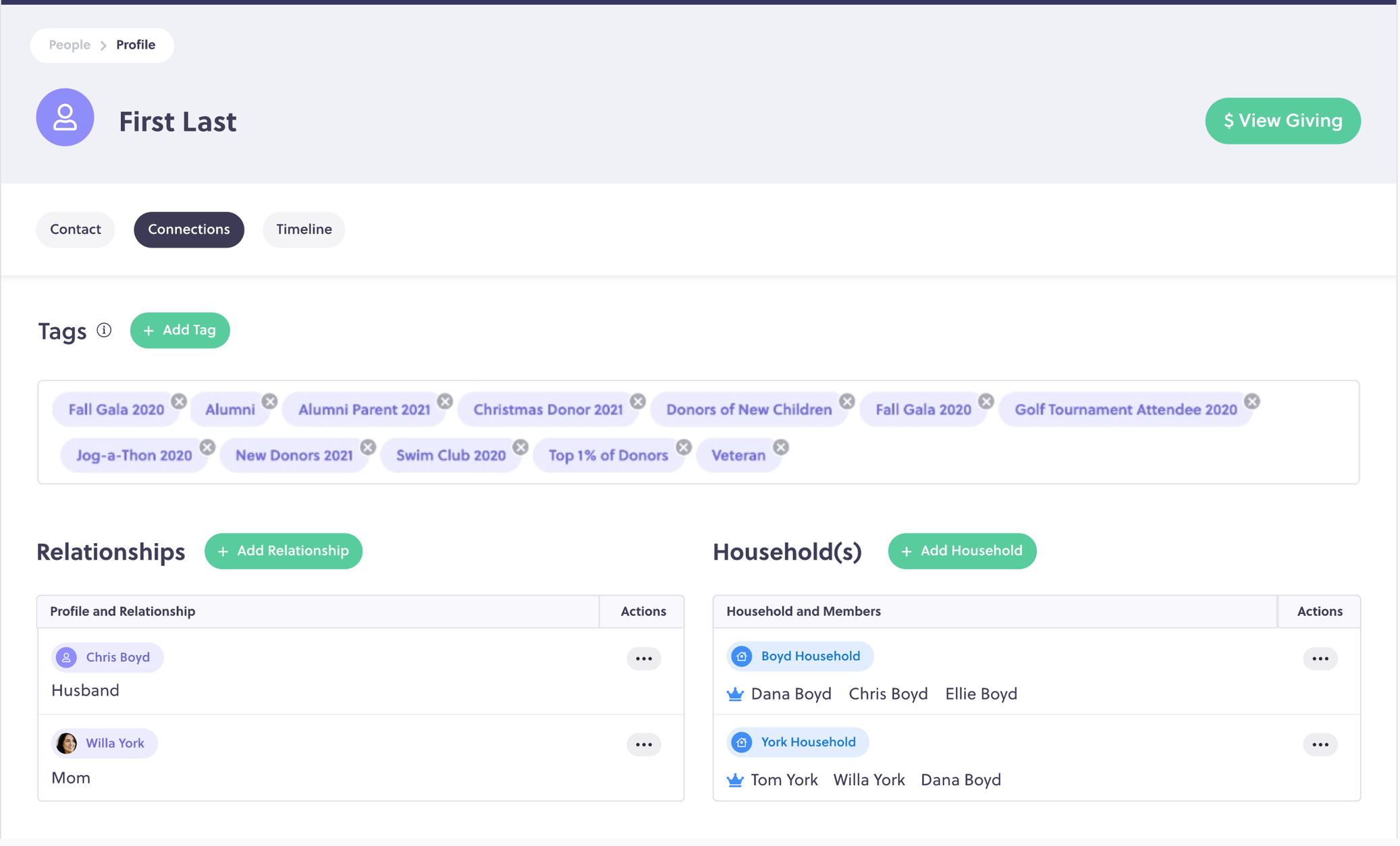 The Tags section at the top of the page lists all the Tags associated with this profile. To remove a tag from a profile, simply click the grey "x" to the right of the tag.