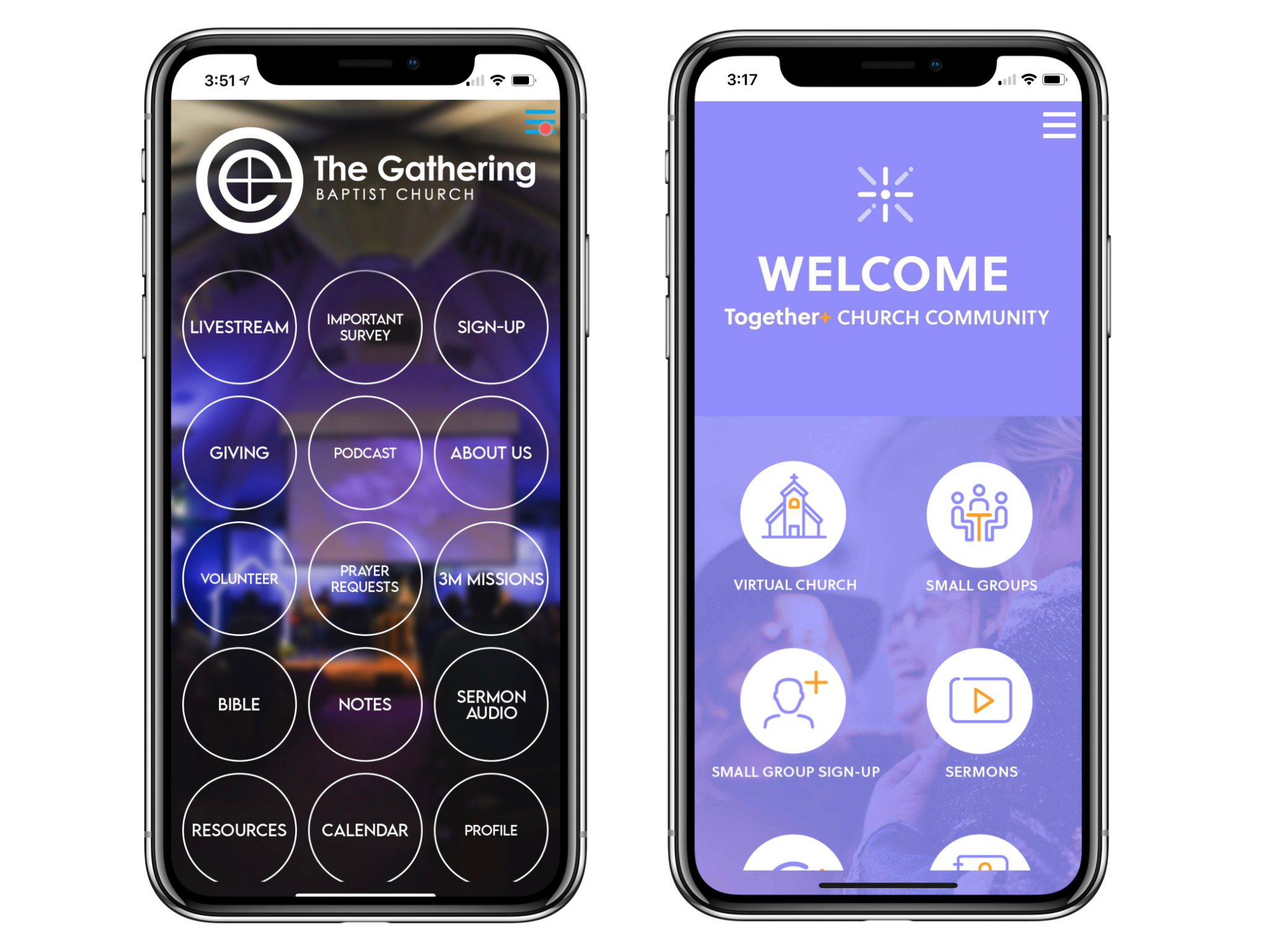 The icon layout is icon based and accommodates a more traditional aesthetic. You have the flexibility of using 2-4 icons in a row. The home screen you choose will show through the transparent background of your button images.
Examples of Home Screen Images:
Worship service

Volunteer event

Baptism

Church building
You're welcome to download one of our sets of icon button images here and use them in the walls of your app.
Let's Get Started
After navigating to the app tab, select the dropdown under the "Layout" section to the right of your features list to choose "Vertical" (users will scroll up and down on your home screen to access features) or "Horizontal'' (users will swipe side to side to access features) for your layout. Click "save layout" to save your layout section.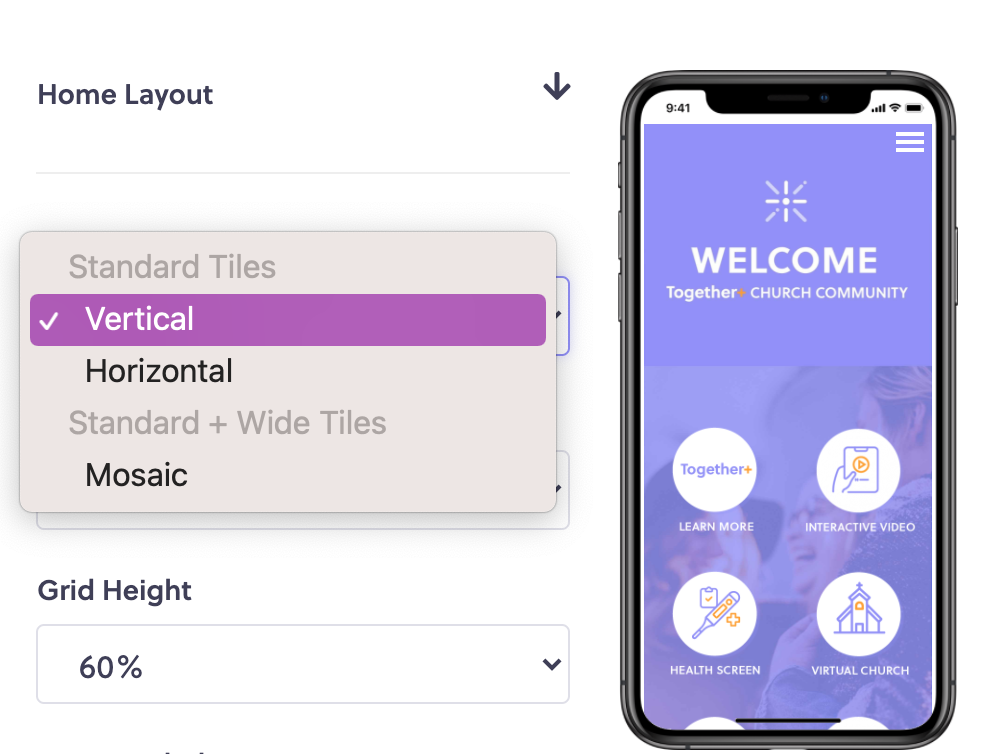 Grid Height Ratio:
You will need to choose the grid height percentage at which you'd like to display your buttons. Because the Home Screen background image is set behind the buttons, 40, 60 or 80% of the image will be semi-covered by feature buttons at the bottom, while the remainder of the display will be available as your header.
To adjust your grid height, navigate to the app tab, select the dropdown "Grid Height" under the "Home Layout" section to select your grid height percentage.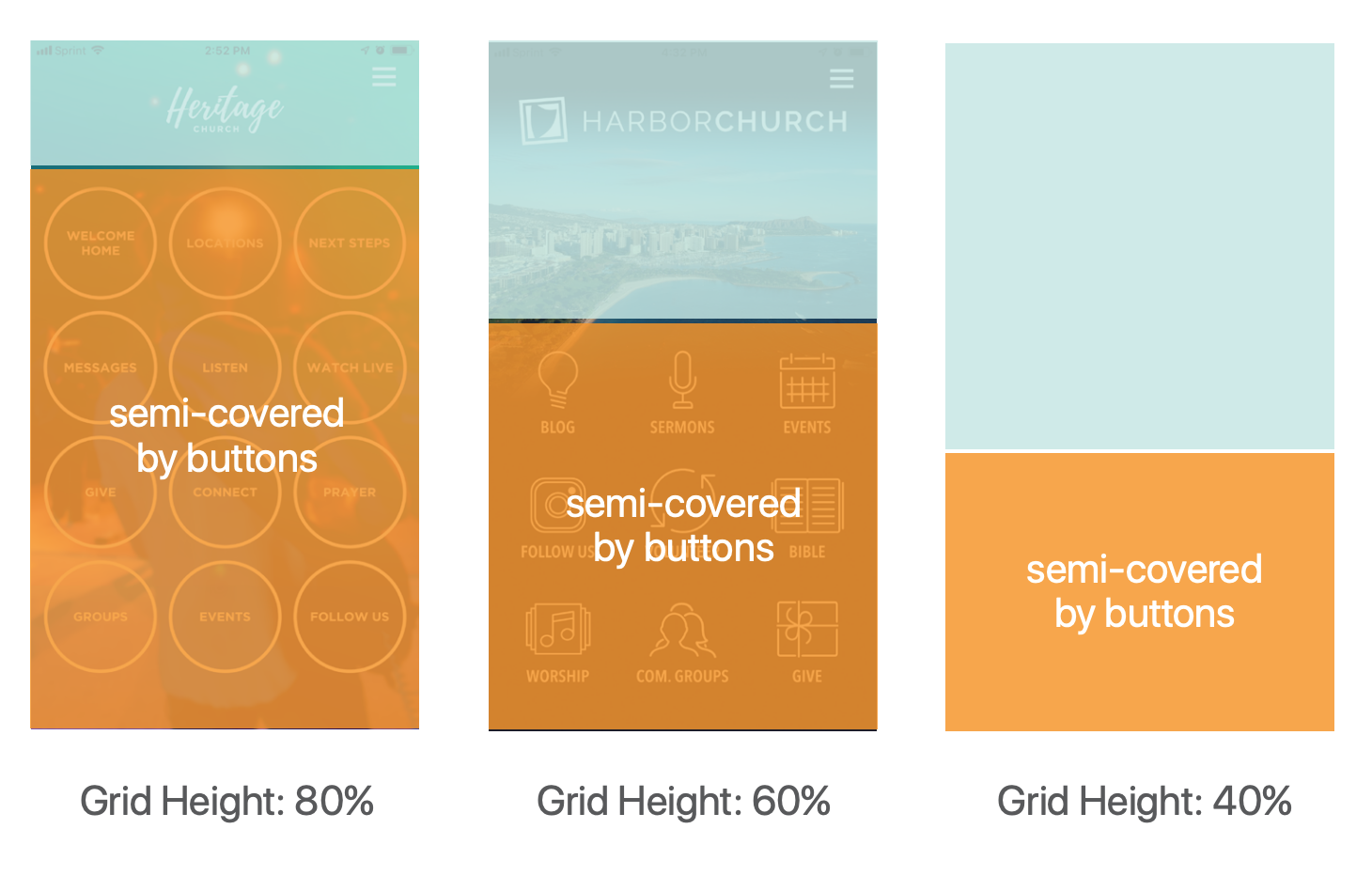 Uploading New Button Images:
Hover over the feature you would like to edit the image for and select the Tile Settings (

) icon.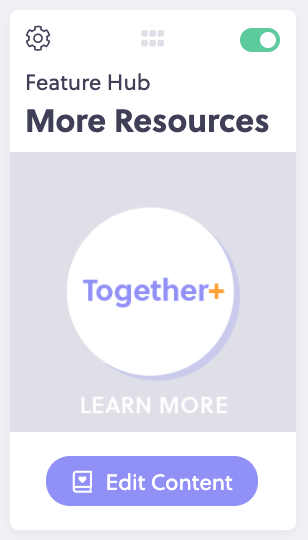 Click "choose file" under "Tile" to upload a standard tile size (300x300px) and "update feature" to save your changes.
Switching from Mosaic to Icon Layout:
If you are currently using the mosaic layout and have wide tiles (600x300) displayed in the app, you will first need to switch your wide tile images to the standard image (300x300) view before changing your home layout (vertical or horizontal). Once your home layout has been adjusted, you can start uploading your new button images.
Select the gear icon for each button displaying a wide tile image.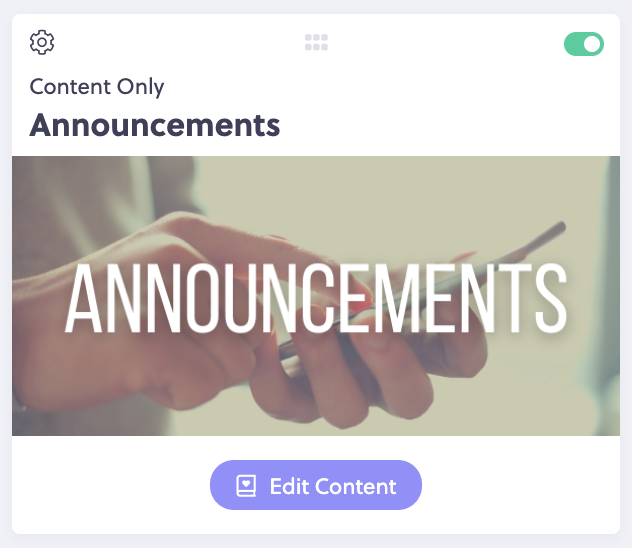 2. Select the circle under the 300x300 tile option so a check mark appears and then click "update feature" to save this change.

Once you have successfully switched all of your wide tile images (600x300) to the standard image (300x300) view, you can start uploading your new icon images.
Check out our short video below!