The Giving Dashboard and Transactions page offer detailed insights about your donations, making it easy to get the data you need.
Want to know which channel is the most popular for your donors? The Dashboard > Giving shows a breakdown of donations via source, and you can also see this information by filtering the Transactions page. Reporting on a certain month's donation totals? Easily access this information on the Transactions page using a date filter. Interested in breaking down transactions by donor name, or seeing recurring donations? The Giving Dashboard and Transactions page provide all of the data points you need to accurately report financial information through your aware3 giving tools.
Giving Dashboard
The Dashboard shows a breakdown of gifts through Web, App, Text, and Form:



Hover over the 'i' next to Web to view your public web giving link, which can be shared anywhere on the web.
Hover over the 'i' next to Text to view your organization's dedicated text number.
There is a breakdown of donations made via Credit/Debit and ACH, as well as a Fund breakdown.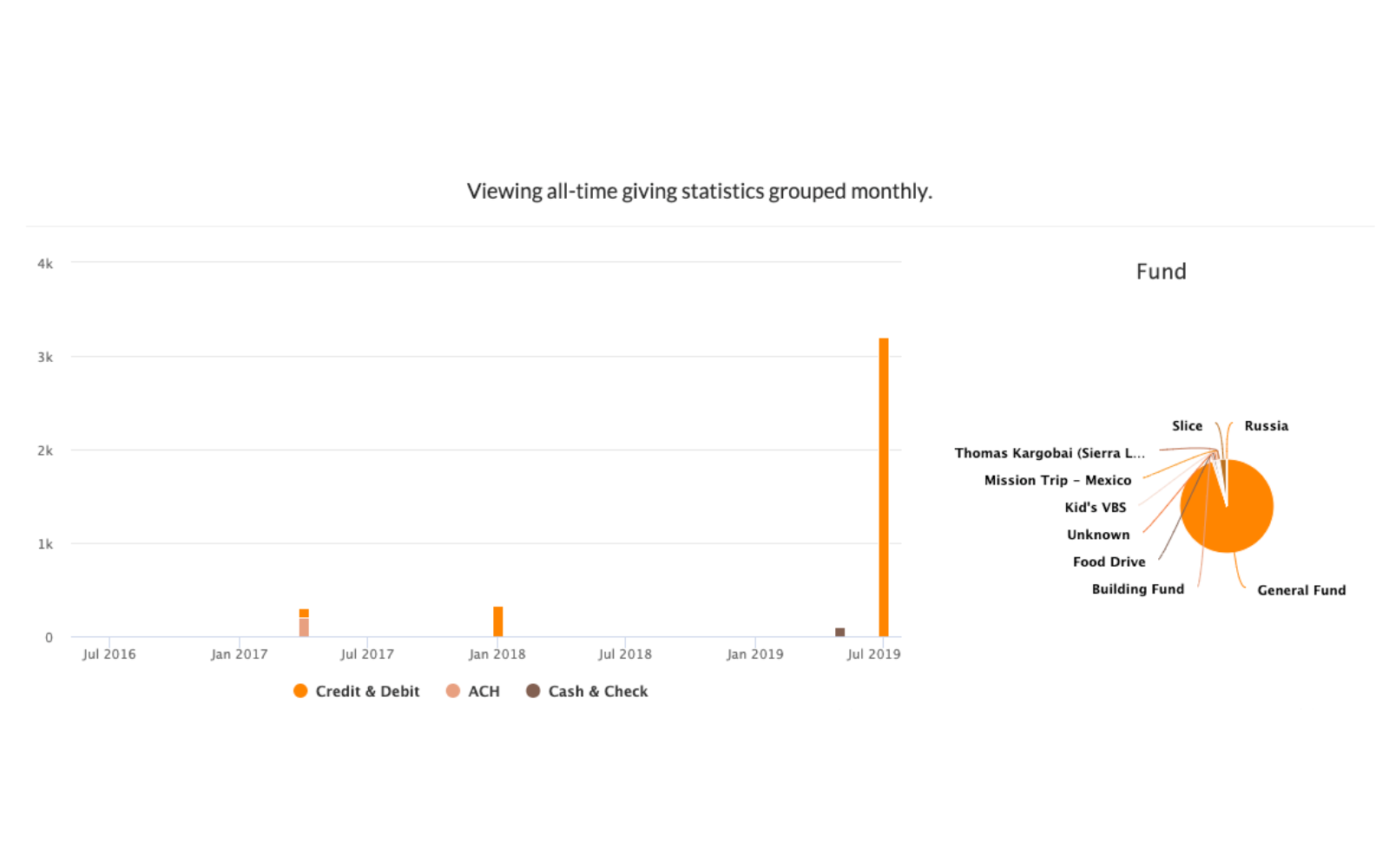 A pie chart breaks down donations by giving channel, and a one-time and recurring gift chart shows a month-by-month visual representation of one-time and recurring gifts.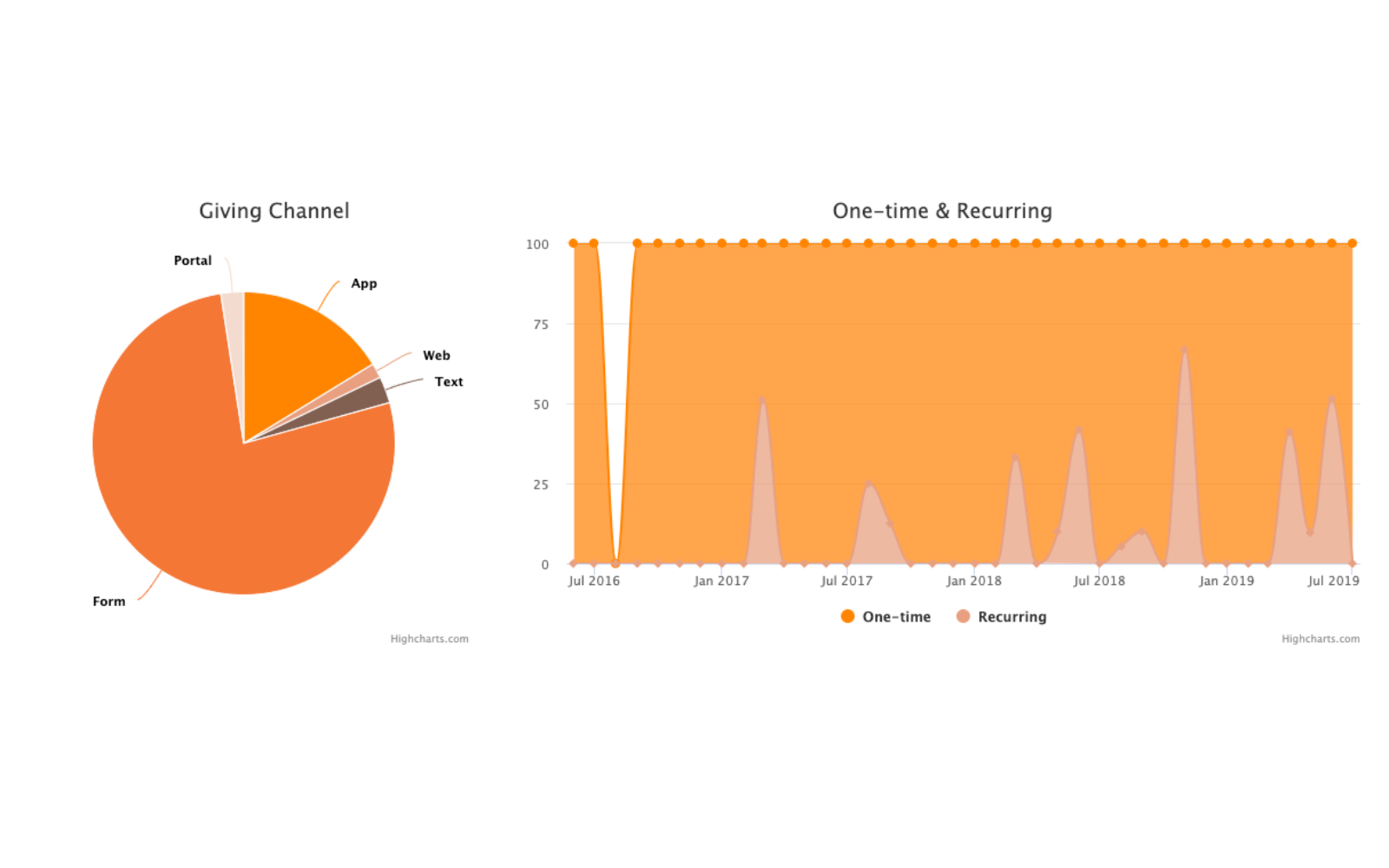 Check out our short video below about your giving dashboard!