Fundraising Appeals Setup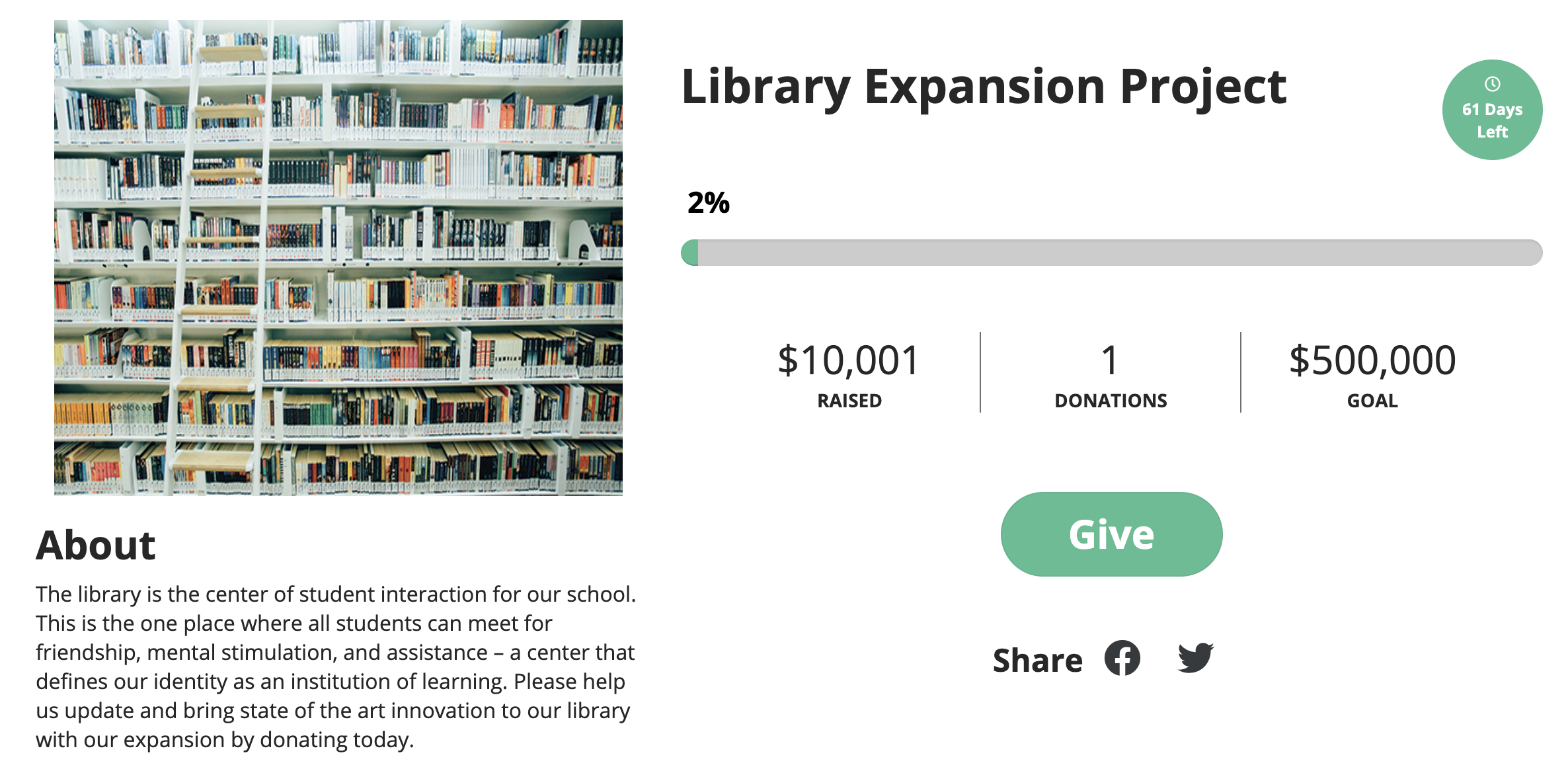 Appeals are special fundraising pages with target dates, live progress bars, images and descriptions that help bring your fundraising efforts to life.
*Before March 2019, Appeals were named Campaigns. As of March 2019, Campaigns are now separate features that provide roll-up reporting to see the progress towards a fundraising goal that includes multiple Appeals. You can read more about Campaigns and how to set them up here.
Getting Started:
To create a new appeal, simply click on your Giving tab at the top of your screen and select Appeals in the dropdown menu. Once you are on your Appeals page, click on the plus button (
) in the top right hand corner of your appeal page.
Basic Info:
From there you can create a Title for your appeal and add a description in the About section. This section provides more contextual information about your fundraising goal. Providing a detailed description helps your donors understand more about what you are hoping to accomplish. You have the option to add additional information in the More Details to provide all the information your donors need to know about this appeal!

Fund Info:
The next step is to enter your fund info. Simply select your Campus and Fund you want to be associated with your appeal. Next you will want to enter your goal amount you want to raise for this appeal. The Manual Adjustment section is to account for gifts accepted outside of the aware3 system - e.g., checks and cash given that haven't been entered on the Transactions page (if you enter check/cash donations on the Transactions page, they will be reflected directly in the Total Raised, not the Manual Adjustment). Manual Adjustment is great for entering a large amount received outside of the aware3 system if you don't want to enter transactions individually via the manual Cash and Check entry feature. You will also need to select a start date and end date for your appeal under the dates option within the Fund Info section. The last step within the Fund Info section is to decide if you'd like to allow recurring donations for this appeal.


Images:
Logos Headers and Footers: Within your appeal, you can upload several different images. You are able to upload two different logos in the appeal header that are both 340 x 100 and can be either a PNG or JPEG file. One logo is required. These images will display at the top of your appeal page. You can also upload up to two logos in the footer if you'd like. These images will both be 155 x 75 and can be either a PNG or JPEG file. Your footer images will display at the bottom of your appeal.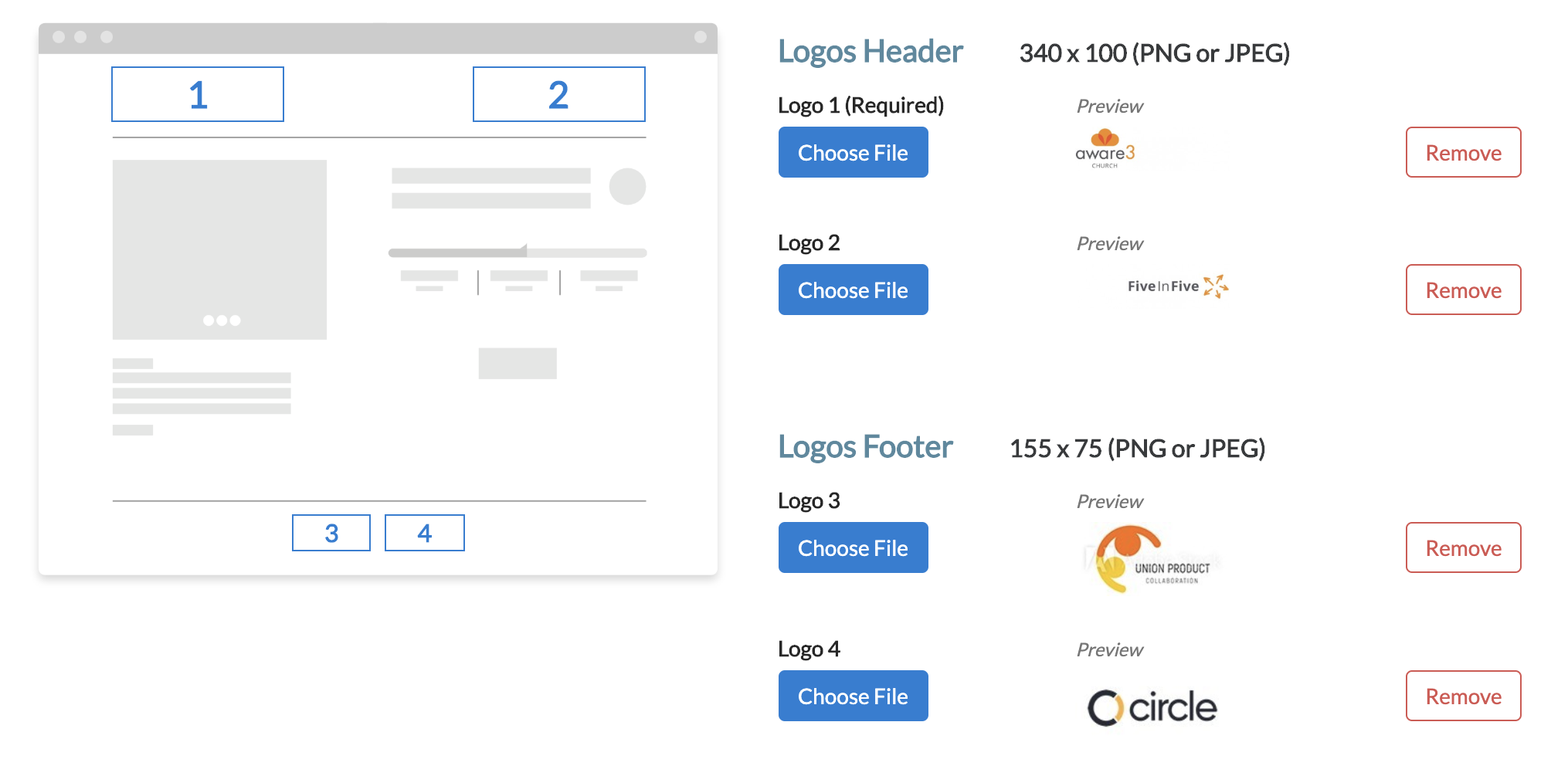 Image Carousel: With the Image Carousel section, you can upload up to three different images that your donors will be able to scroll through and view on your appeal page. These images will need to be 430 x 360 and can be either a PNG or JPEG file.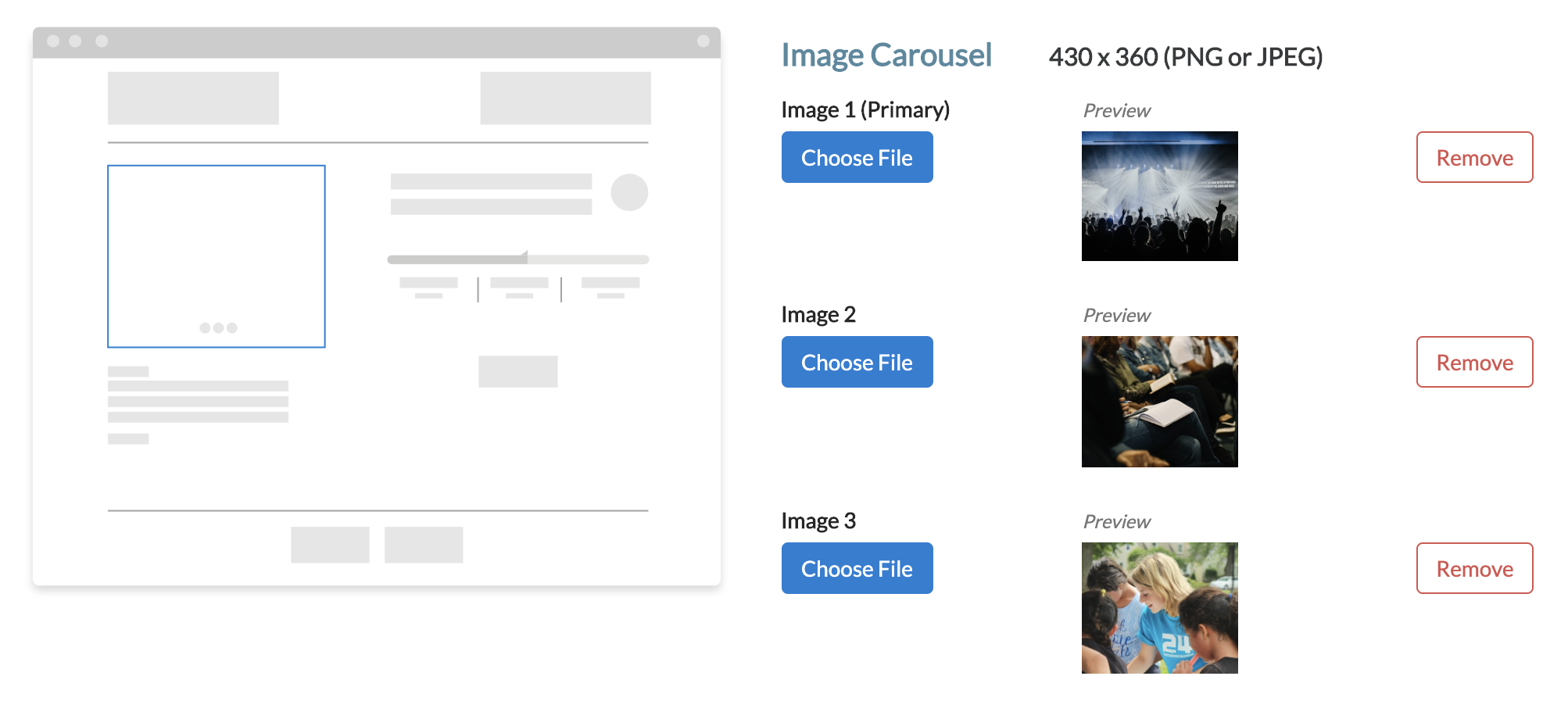 Can my Appeal be shared on sites outside of my app?
Of course! Every Appeal you create produces a URL. This URL can be found by hovering over your Appeal and clicking the "View Appeal" button. A new window will open and you can copy the URL from the URL field at the top of your browser.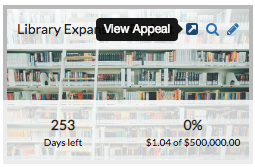 This gives you the flexibility to include the URL on your website or other public sites to help you reach your goals.
What does my public Appeal page look like?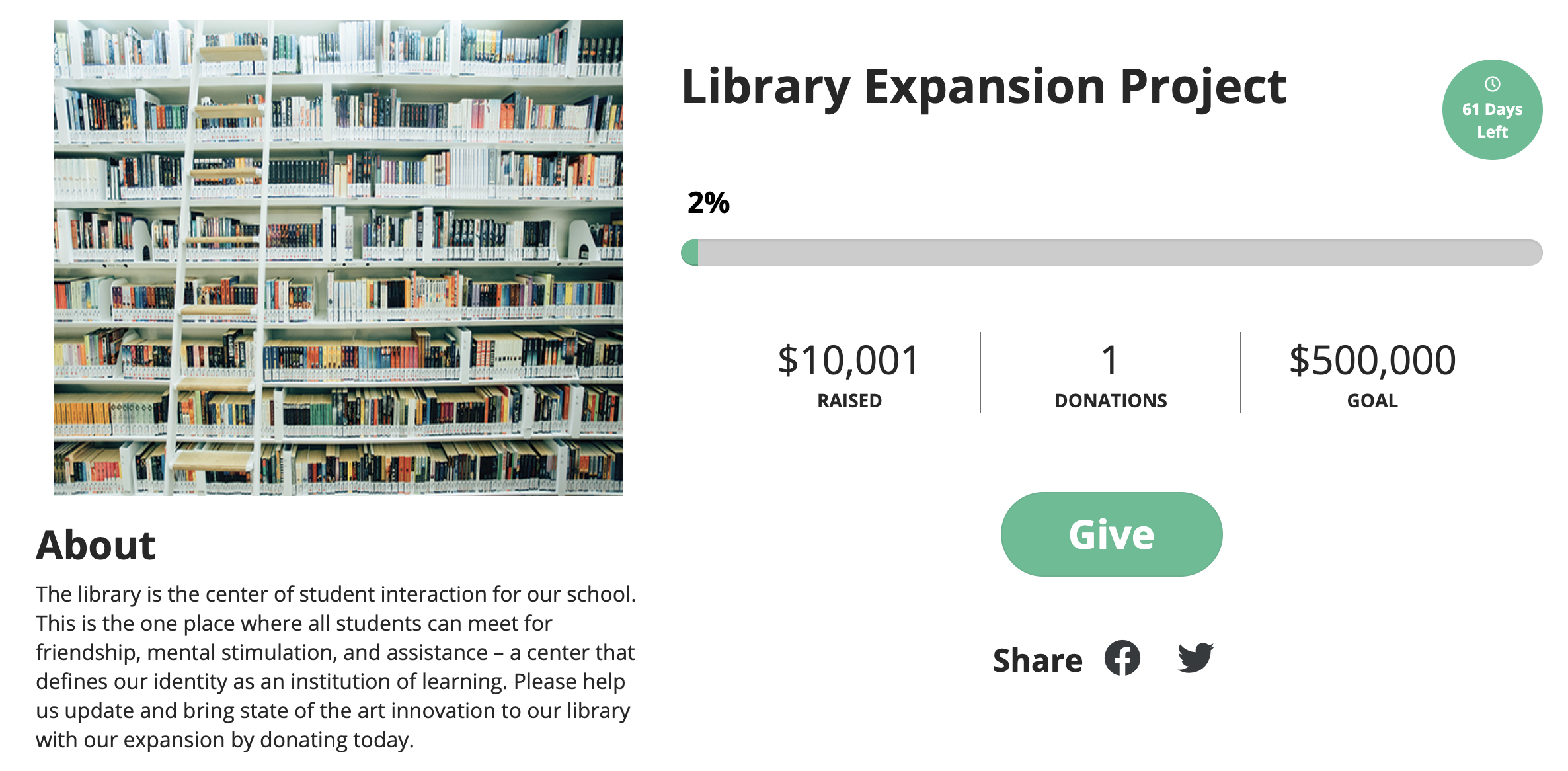 The page will show:
Image
Description
Total amount raised
Percent raised towards the goal
Number of donations that have been processed for this Appeal
Total Goal
Number of days remaining in the Appeal
Facebook and Twitter share links to share the Appeal on these social media sites