Funds are available for donors to select when they are giving. You can create a fund for anything, but some examples of different funds you might create are:
General Fund

Building Fund

Scholarship Fund

Missions Fund
*Note: Learn how to filter donations by each fund on your Transactions page here.
Create a Fund
To create a fund, go to Giving > Funds in your portal.

Type the name of your fund in the box and select Add Fund.

Edit a Fund Name
A fund name can be edited at any time in the Fund Name text box

Fund Description
A fund description is optional, but can provide a way to give some more context about the fund. There is a 140-character limit for fund descriptions, so keep it short and sweet! The fund description will display along with the fund when a donor goes through the process of giving online or through your mobile app.

Save Changes
To save the changes you have made to a fund name or fund description, click outside of the text box. You will see an Update Successful message in the top right-hand corner of your screen, letting you know your changes have been saved.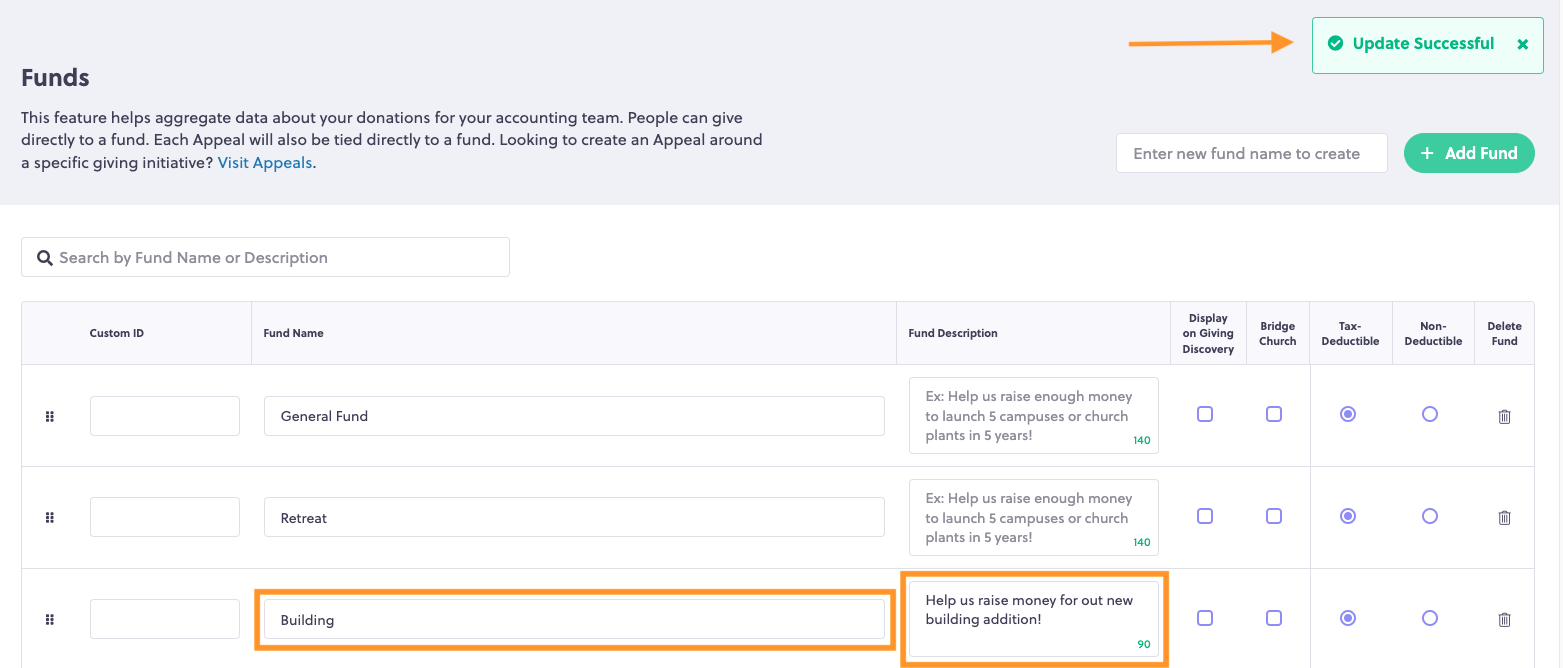 Delete a Fund
To delete a fund, select the trash can icon on the right-hand side. You will be prompted to confirm whether you want to delete the fund.

Reorder a Fund
To change the order funds display on your giving page, hover over the fund, then click on the gripper dots on the very left-hand side. Drag and drop the fund in its new order.

Multi-Campus Funds
If you have more than one campus, you can enable a particular fund for a single campus, or for any number of your campuses. Enable a fund for a campus or campuses by checking the box under each campus.
Fund enabled for a single campus:

Fund enabled for multiple campuses:

Tax-Deductible & Non-Tax-Deductible Funds
By default, your funds will be set to tax-deductible. You can change any fund to be non-deductible by toggling its setting on the Giving > Funds page in your portal.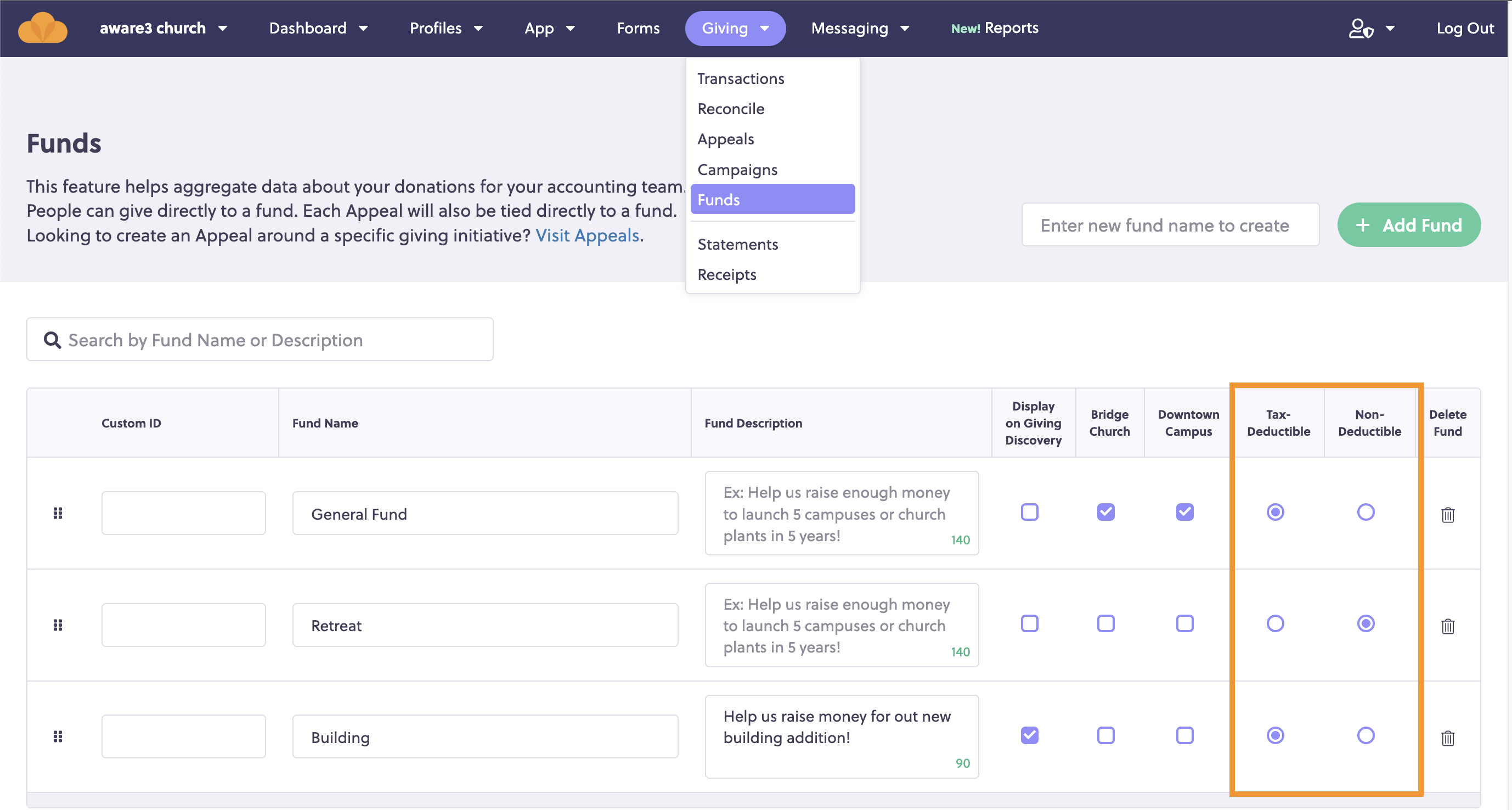 *Note: If you use CCB or PCO giving integration, your funds are managed within those systems. Thus, you will not have the option to select Tax-Deductible or Non-Deductible. These settings are available for aware3-managed funds. Please visit CCB or PCO for funds managed in those systems.
Custom ID
Custom ID is for ParishSOFT reporting. To learn more about ParishSOFT reporting, read this article.
Check out our short video below on how to create and manage your funds!
If you have any questions or need help, send us a note at support@aware3.com!