Looking for a way to personalize the giving experience for your community? Every donor receives an email receipt after they give. You can customize the email subject and body so the gift receipt is more personalized and reflects your community's voice. We'll walk you through the process of customizing the receipt information in the portal, and will show you an example of a customized email receipt.


Step 1: Getting Started
Log in to your aware3 portal, then click 'Giving' and select the 'Receipts' dropdown.

Step 2: Customize Fields
Next, you'll see an option to edit the fields for Receipt Subject Line and Receipt Body.
Receipt Subject Line: To be sure donors can easily recognize the receipt in their email, we recommend including the word 'Receipt' within the first three words of the subject line, and ending with your organization's name.
Receipt Body: The receipt will always include basic transaction details, fund, and organization name, so this field can be used to personalize the receipt.
After you're finished customizing the copy, click 'Save.'

Transaction Notification
Administrators also have the ability to set up transaction notification for themselves and other administrators.

Within the Transaction Notification section under Giving > Receipts, administrators can turn on email notifications (for themselves and other admins) if a transaction is made . Below is an example of what the email notification looks like: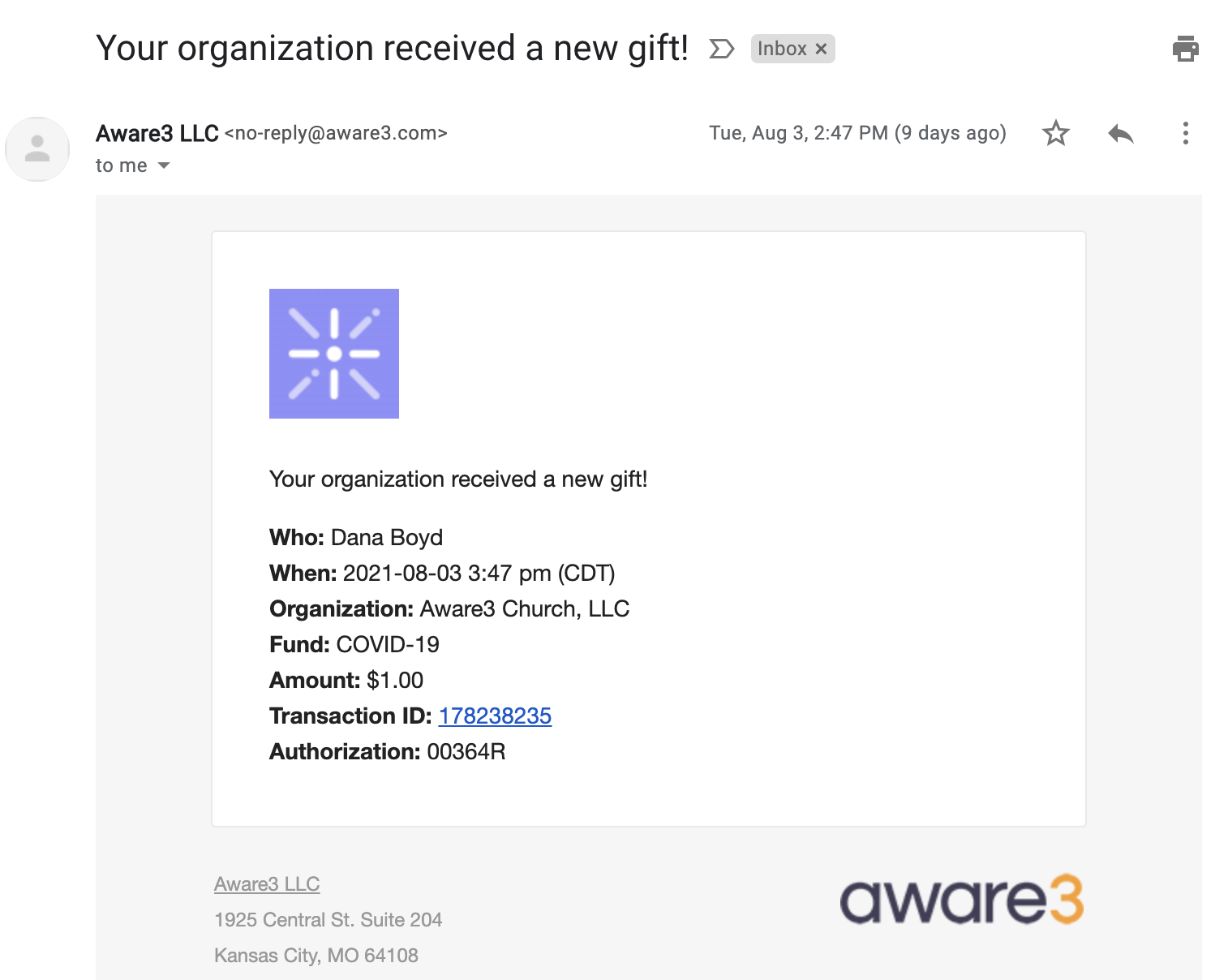 Step 3: Test it Out!
Now that you've customized your email receipt and transaction notification preferences, you can see your customization in action the next time someone donates. Check your email after processing a gift to see the custom subject and body!