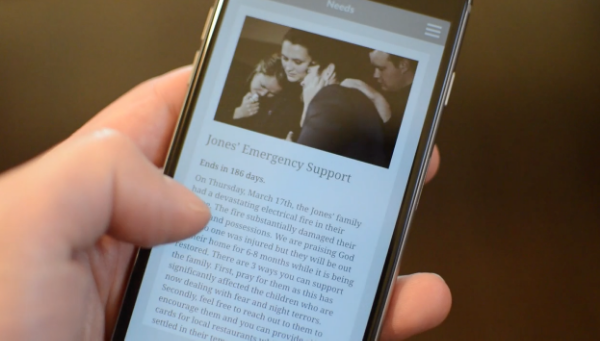 Campaigns
This feature allows you to group Appeals broadly and see how much is being raised around a specific fundraising effort. For example, if you are looking to see how much your Missions Appeals have raised in the last year, group all Appeals relating to Missions in a Campaign to see the overall impact you are making. (You can read all about how to set up your Appeal pages here.)
**If you've used Campaigns in the past, these fundraising pages are now called Appeals (March 2019), and an extra layer of roll-up reporting is now called Campaigns.
Creating a Campaign
To create a Campaign, navigate to Giving > Campaigns.




Next, click 'Create New Campaign.'





Name the Campaign, then click 'Create Campaign.'




You will see the name of your newly created Campaign along with the total amount raised from all of the Appeals that are part of this Campaign.





Viewing the Campaign Details

Clicking the blue arrow will expand the Campaign to allow you to view any Appeals that are part of this Campaign.




Hovering over the progress bar will display the total goal for all of the Appeals that are part of this Campaign.





Adding an Appeal to a Campaign
If no Appeals have been added to the Campaign yet, you will be able to click 'Add Appeals' and select from all of the Appeals that you have created. (If you would like to create an Appeal, navigate to Giving > Appeals.)
After you have added an Appeal to the Campaign, you will see it in the expanded area under Campaign.




Removing an Appeal from a Campaign
If you want to remove an Appeal from a Campaign, simply expand the Campaign details by clicking the blue arrow, then click the trash can icon next to the Appeal you want to remove. *Note that this does not delete the Appeal itself; it simply disassociates it from the Campaign.




Managing a Campaign
Click on 'Actions' on the right-hand side.





'Manage Appeals' will take you to the Giving > Appeals page where you can edit, view, and delete your Appeals directly.

'Edit Campaign' will allow you to make any changes to the Campaign's name or add/remove any Appeals to or from this Campaign.

'Delete Campaign' will allow you to delete the Campaign. *Note: deleting a Campaign will not delete the Appeals associated with it. To delete an Appeal, go to Giving > Appeals.


Check out our short video below on giving campaigns!
Frequently Asked Questions
Q. Can an Appeal be added to multiple Campaigns?
A. Yes!
Q. Do I need to do change any existing URLs for my previous Campaign pages that are now Appeal pages?
A. No, all previously existing URLs will remain the same.
Q. Are Campaigns public-facing?
A. No, they are not. Only Appeal pages are public-facing. Campaigns are purely a reporting tool to see the aggregated total for certain fundraising efforts.