The aware3 giving platform creates a streamlined giving process that makes donating quick and easy for your members, no matter how they choose to donate.
Ways to donate:
Text-to-Give can help transform how a congregation thinks about and pursues generosity.
How? Simply text 'give' to your church's designated text number. You will be prompted to enter your donation amount and then directed to your church's web giving link to walk through the donation process for the first time. Once you have made an initial gift through Text-to-Give, the following donations will be completed entirely through text messages!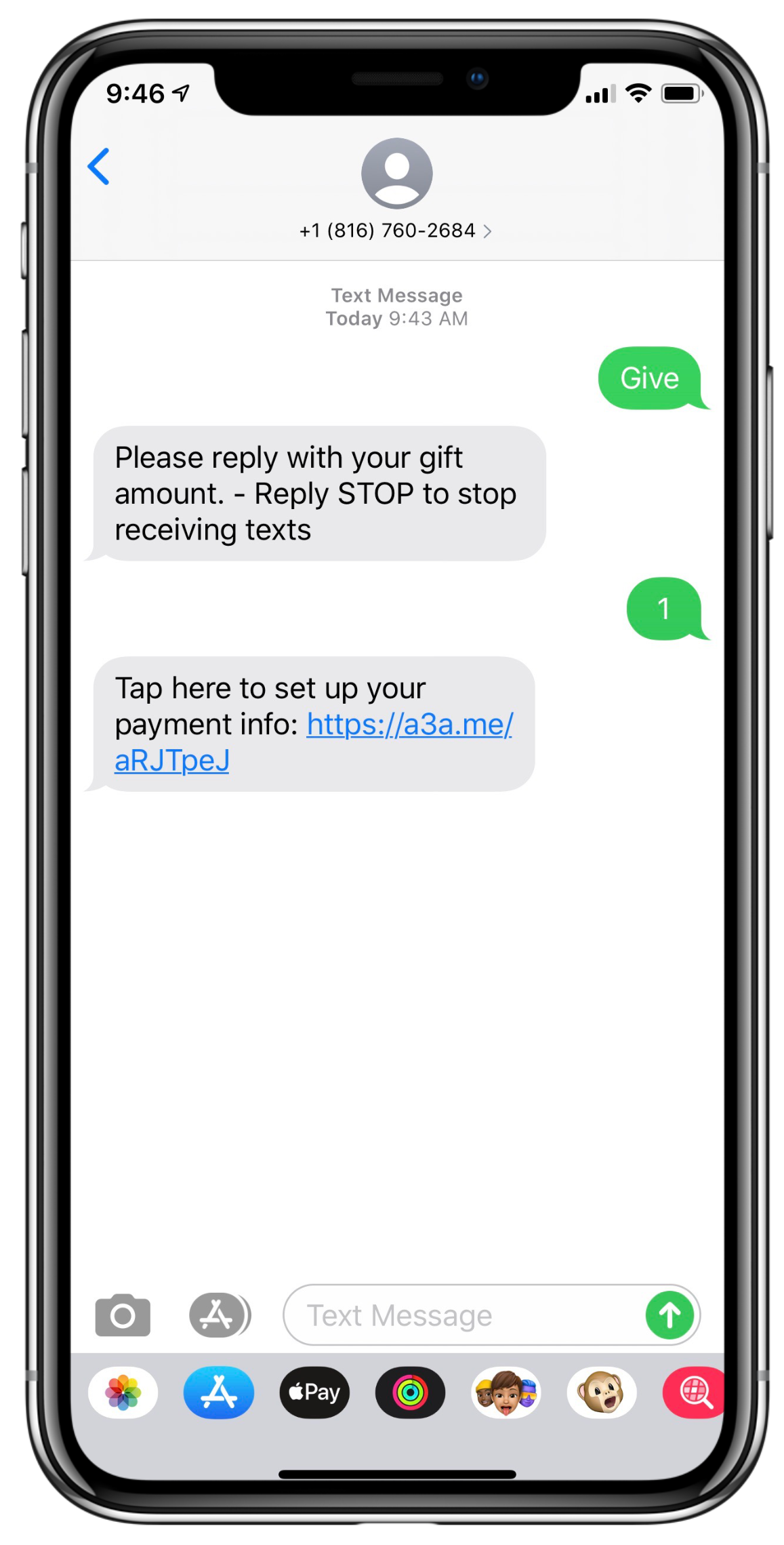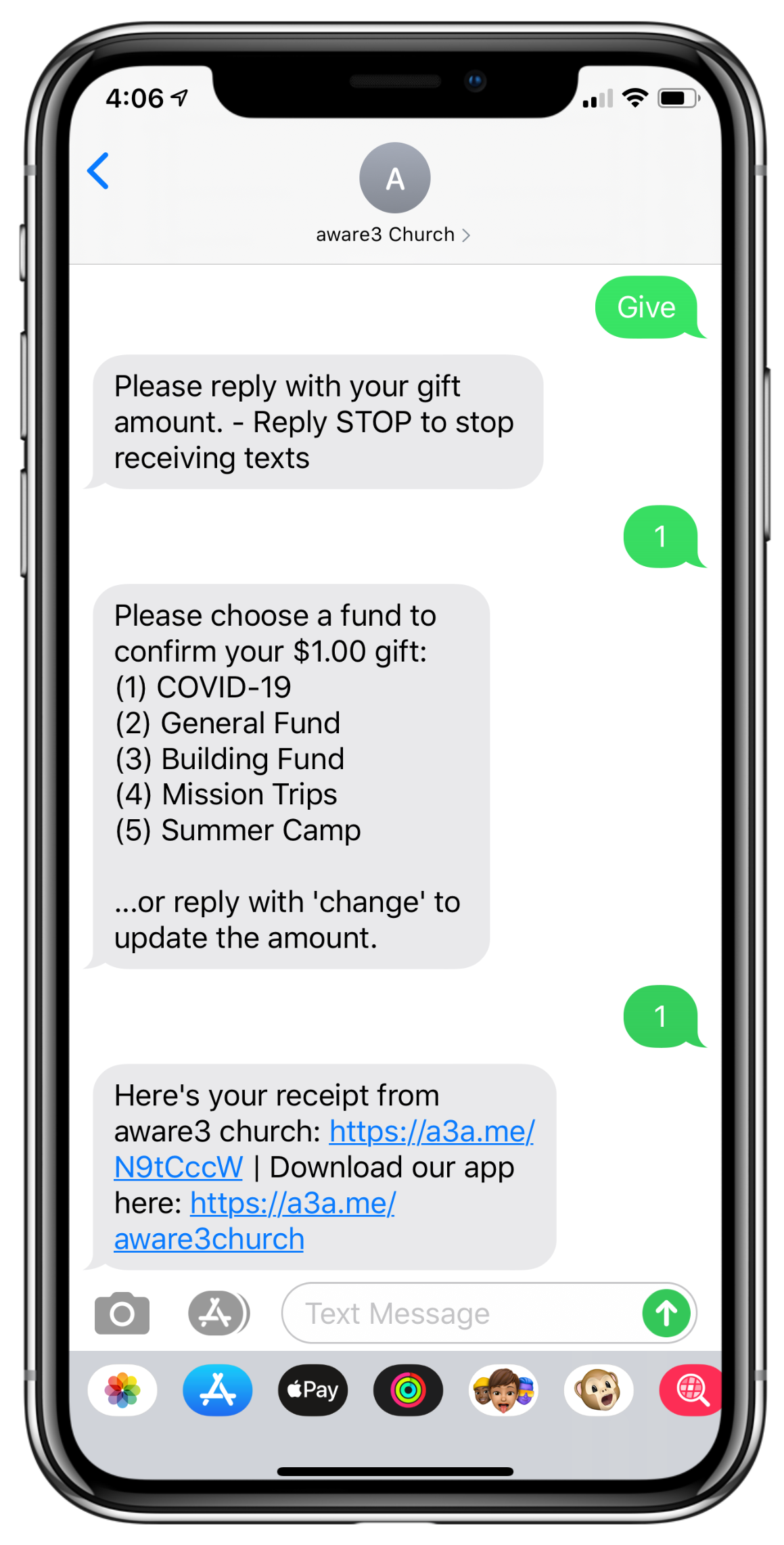 Need help finding your church's dedicated text number? Send us a note at support@aware3.com
In-App Donations let your members give right inside your app - anytime, anywhere.
How? Encourage your members to simply click on your Give button inside your app and follow the giving flow to customize their donation. Your members will be able to select the fund to which they want to donate, the occurrence of their donation, choose to cover the processing fees, and even add a note.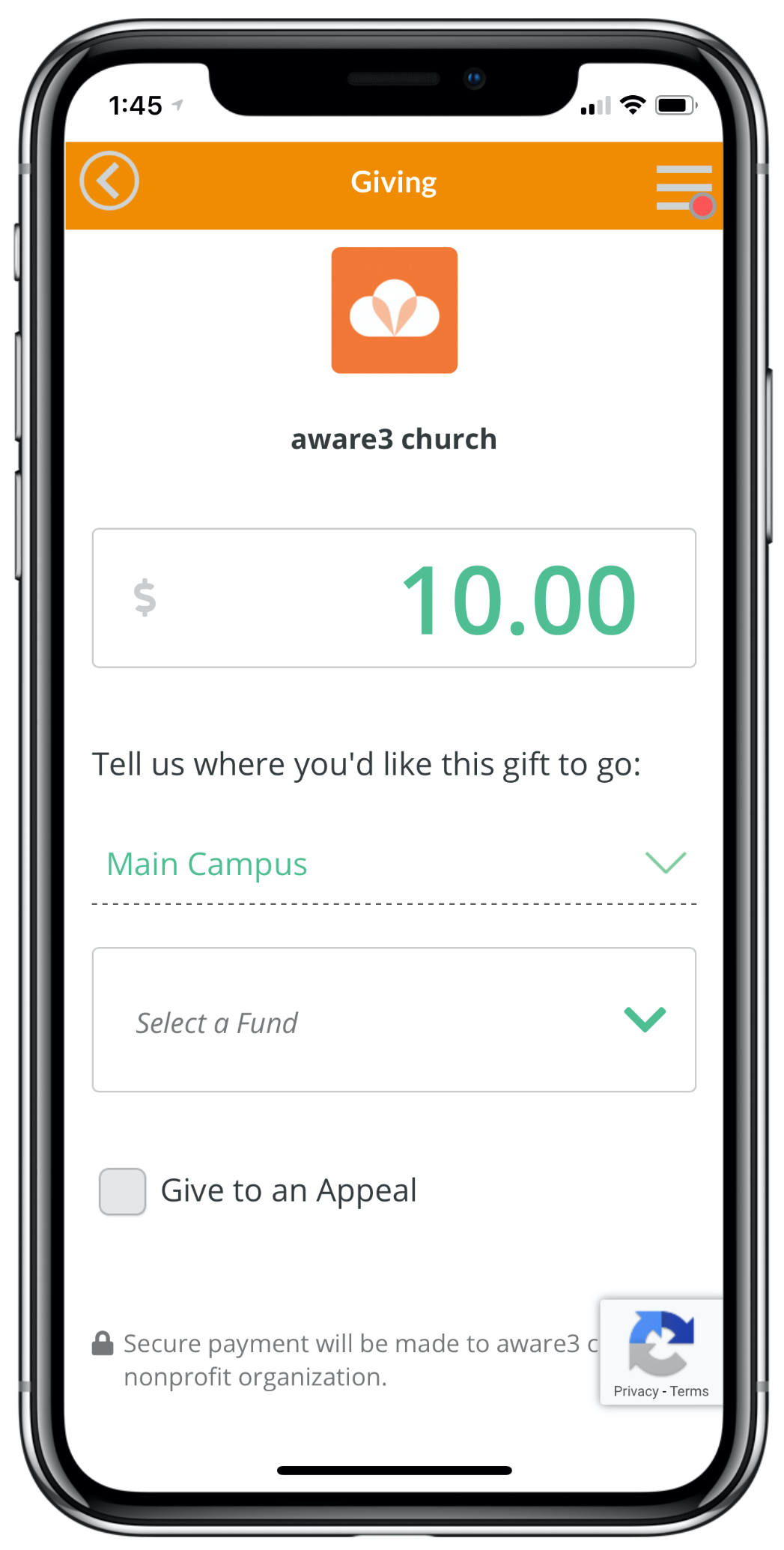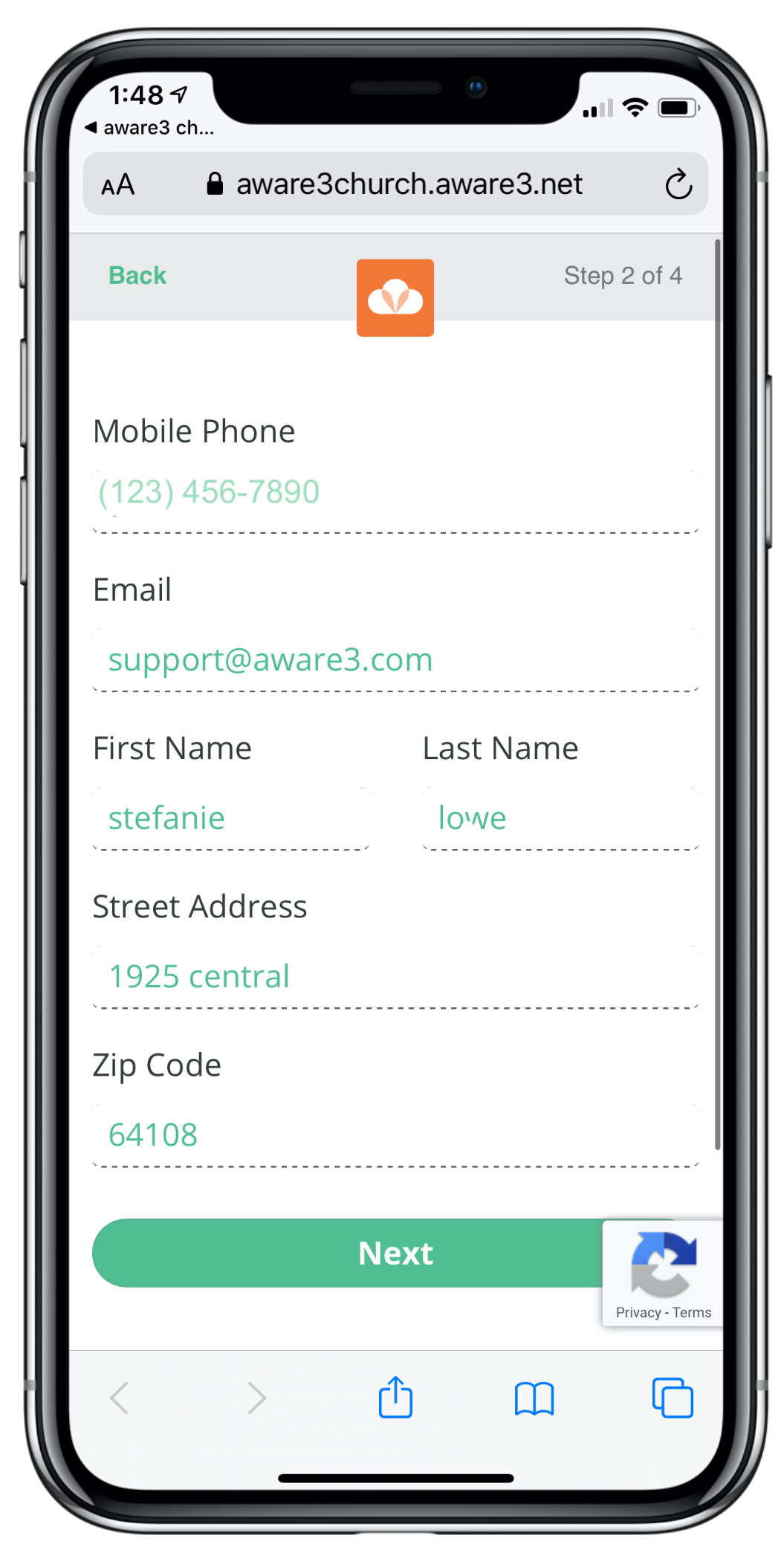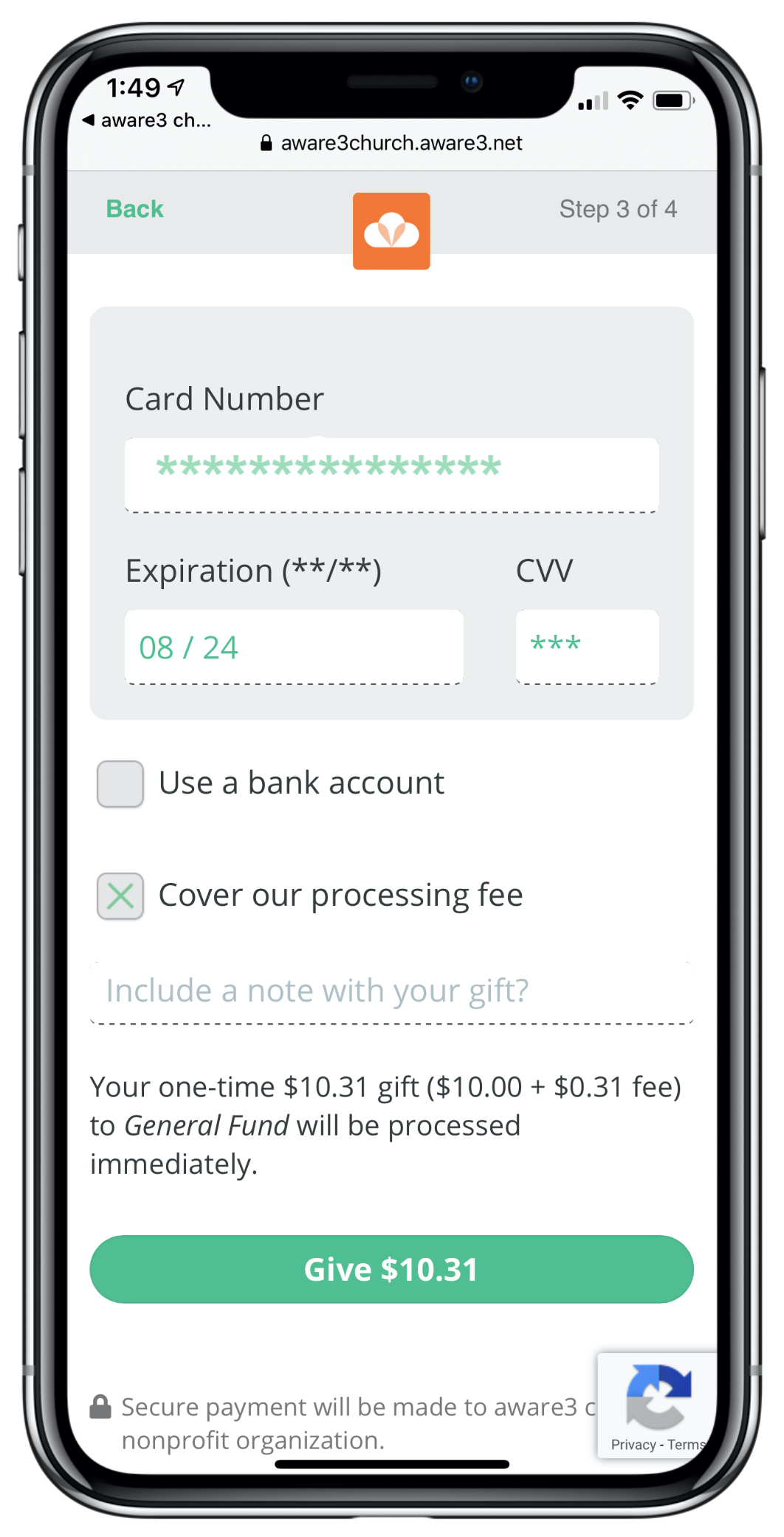 Once your members have made their first donation, they will be prompted to create a giving passcode. This (optional) passcode helps your members walk through the giving flow quicker and easier the next time they want to make a donation.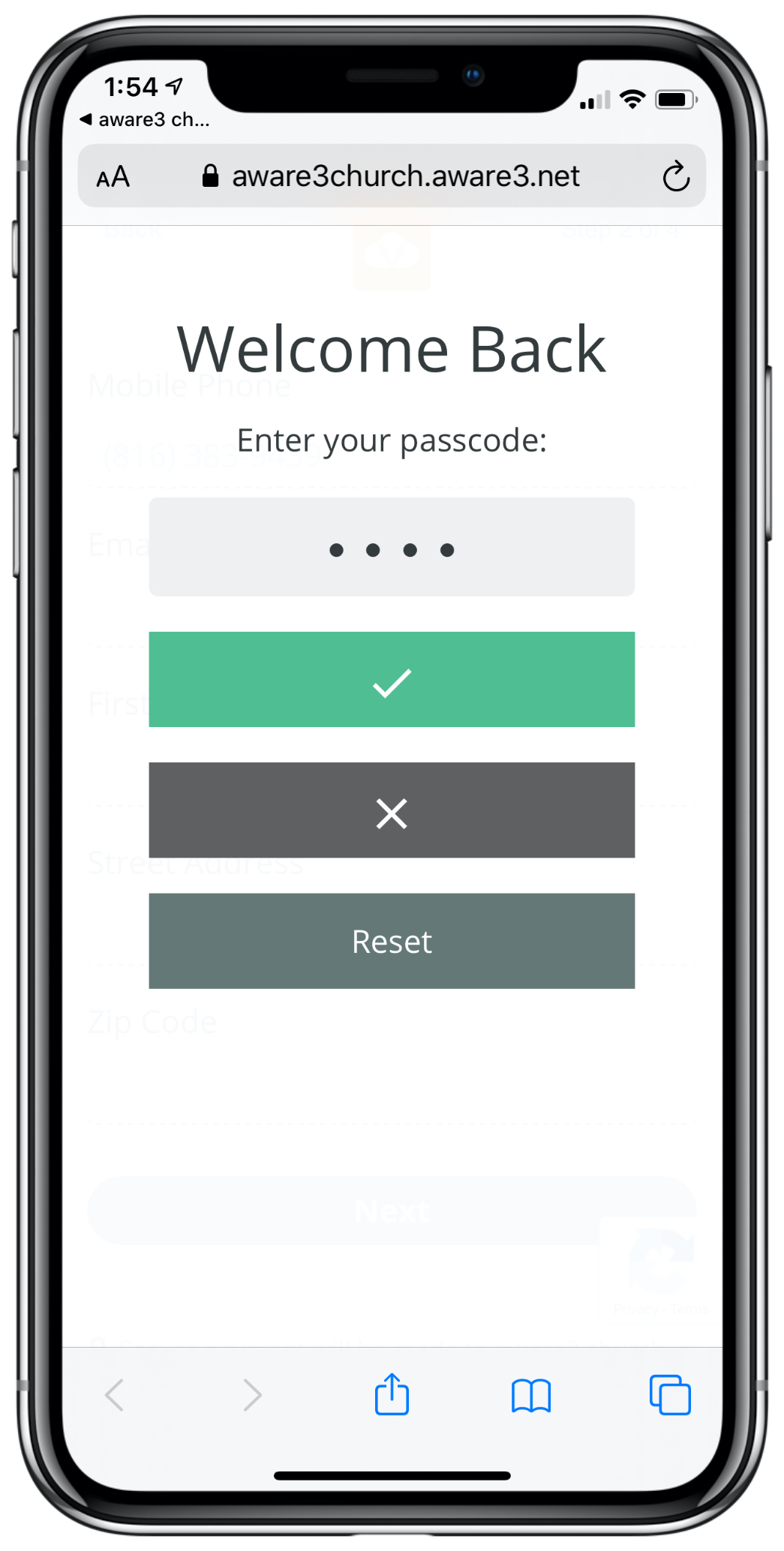 Web giving link: Your web giving link provides another way for your members and visitors to donate. Your members will experience the same giving process through the web as they do in-app. Your web giving link can be embedded on your church's website or shared on your church's social media. Your web giving link can be found within your portal by selecting your giving tab and dashboard in the dropdown menu.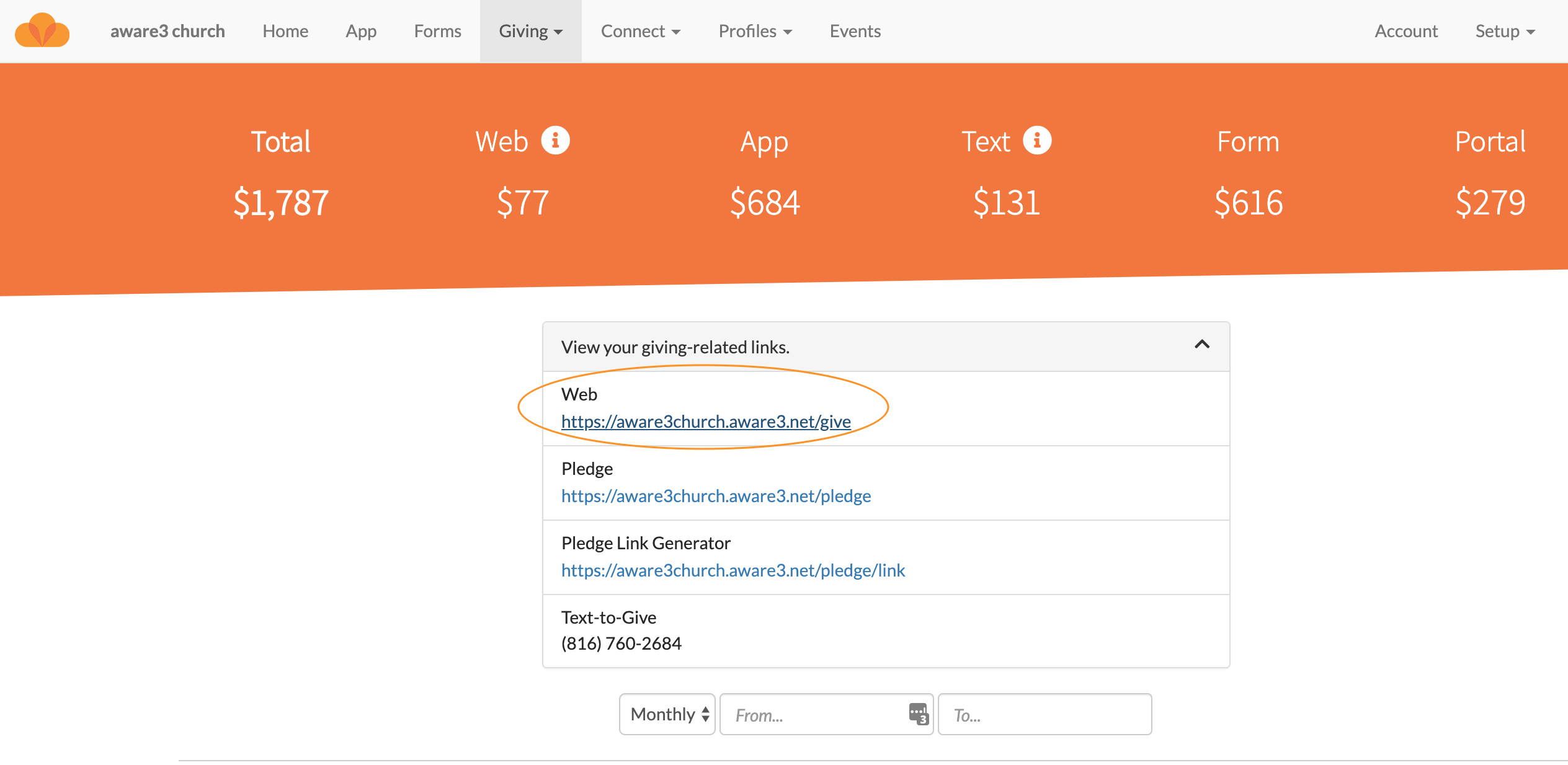 Appeals are special fundraising pages with target dates, live progress bars, images and descriptions that help bring your fundraising efforts to life. Appeals create a unique URL that can be posted on your website or social media. Encourage your members to share your appeal across their social media platforms to raise awareness to your fundraiser. You can also house your appeals within your app using your appeals feature.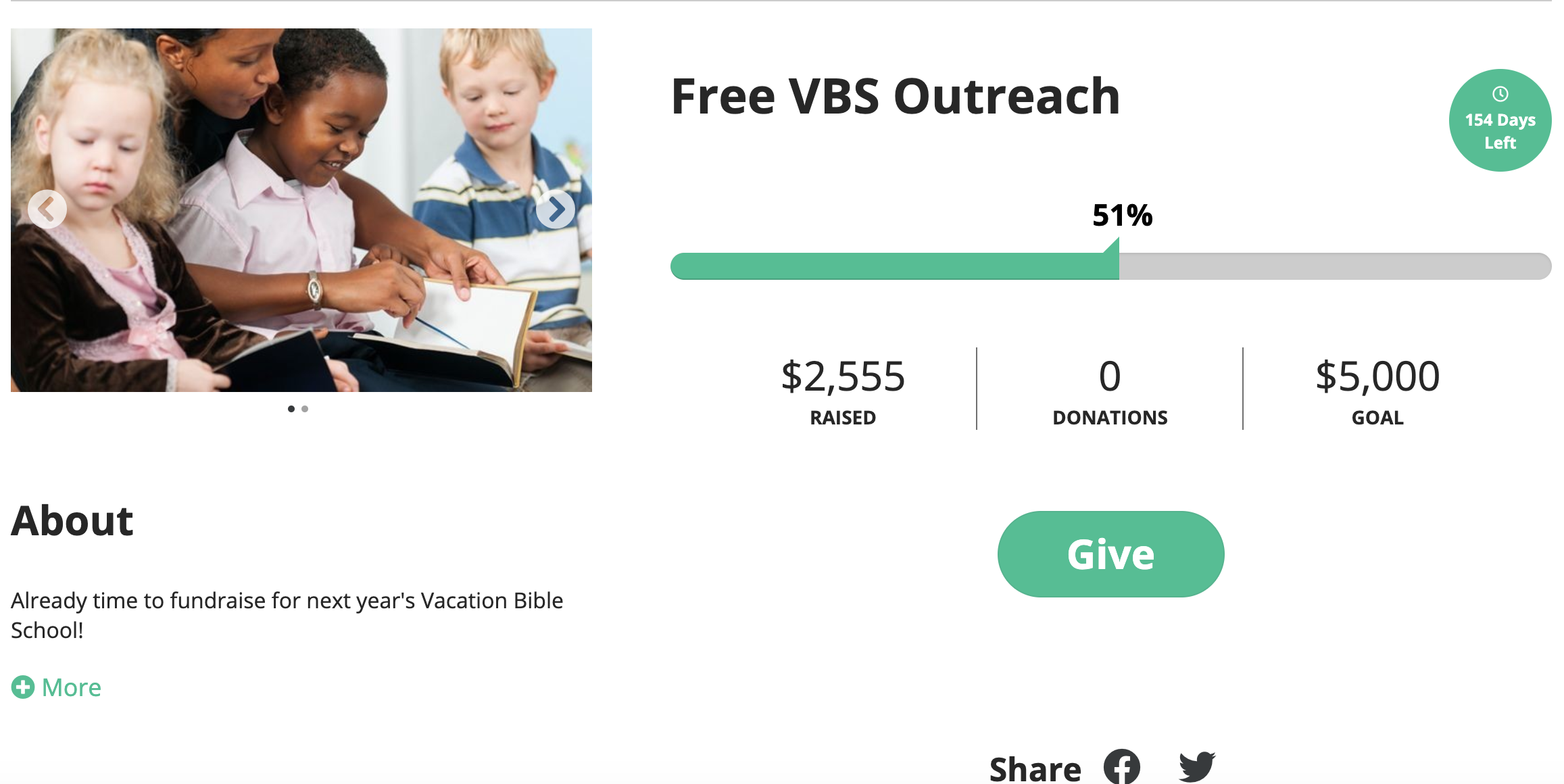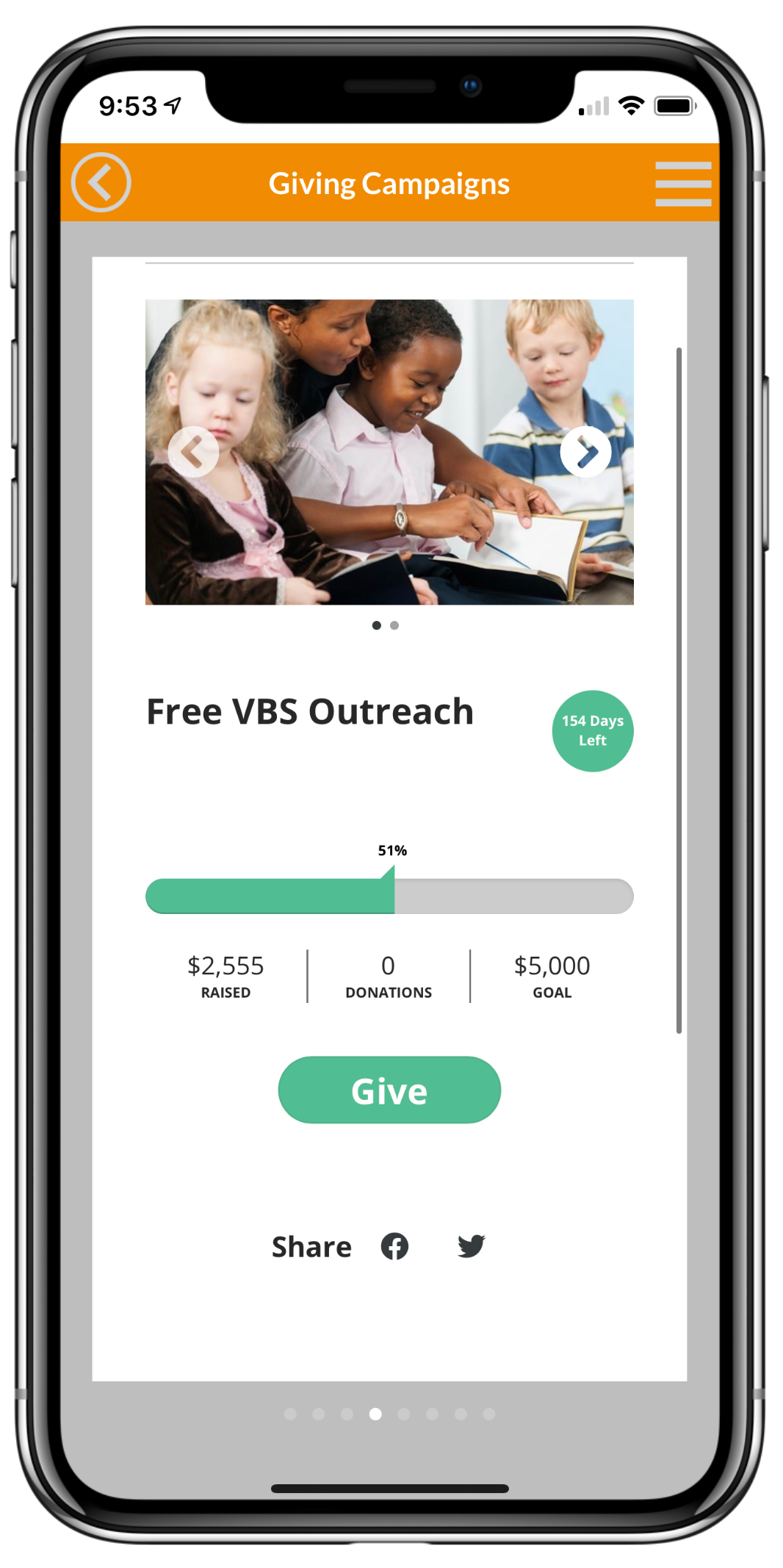 Inspiration:
There are several ways to encourage your members to make donations through Text-to-Give, in-app and on your website. Our team has listed below a few of our favorite ways to help your members start donating.
1. If your church is new to online giving, you may want to create a feature hub that explains the different ways your members can donate.
Use info pages with step by step instructions on how to make a donation through text-to-give and by clicking on your give button in-app.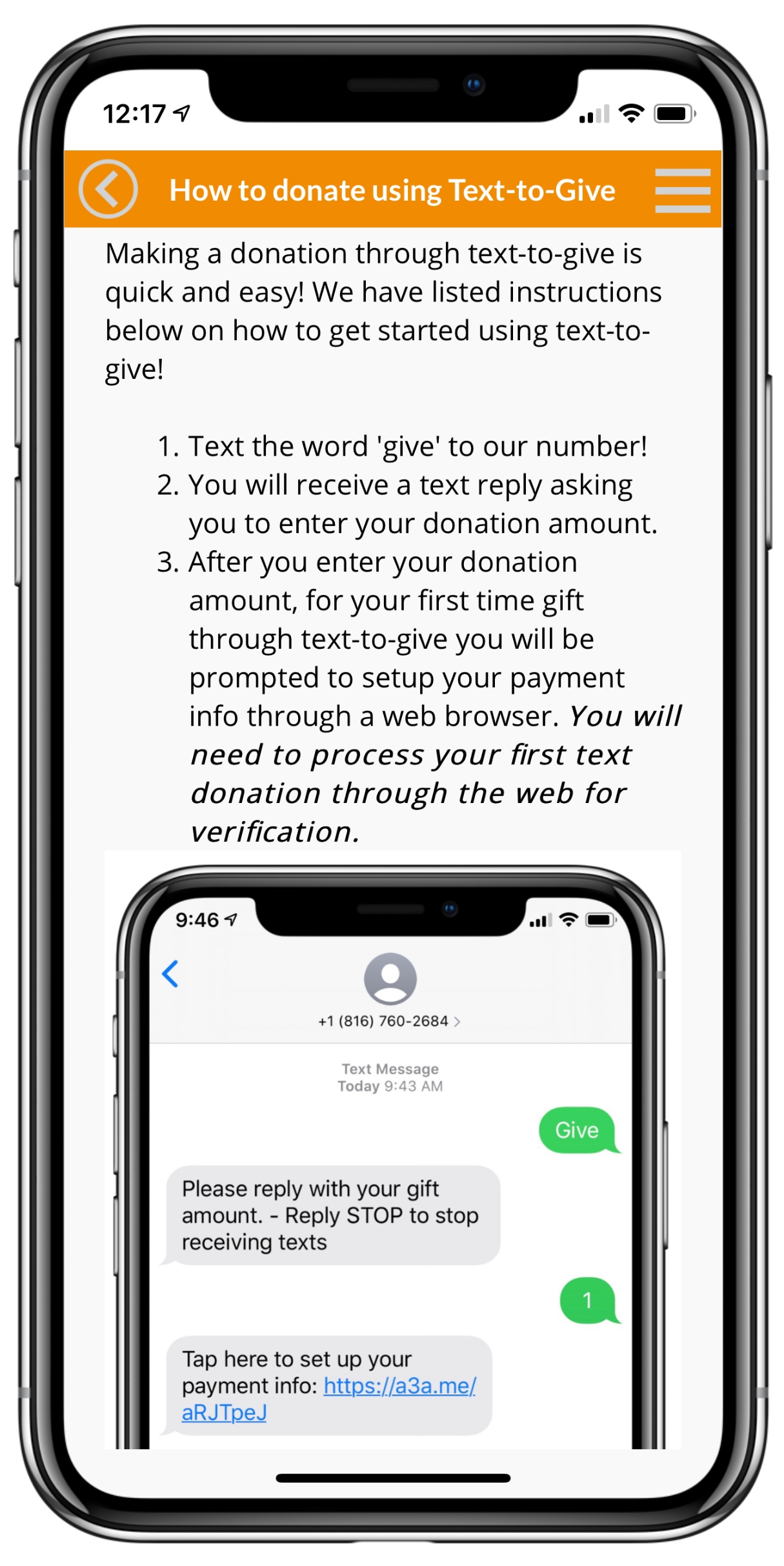 Info pages make great mobile pages that support images and links. You can also add images of the donation process along with your step-by-step instructions.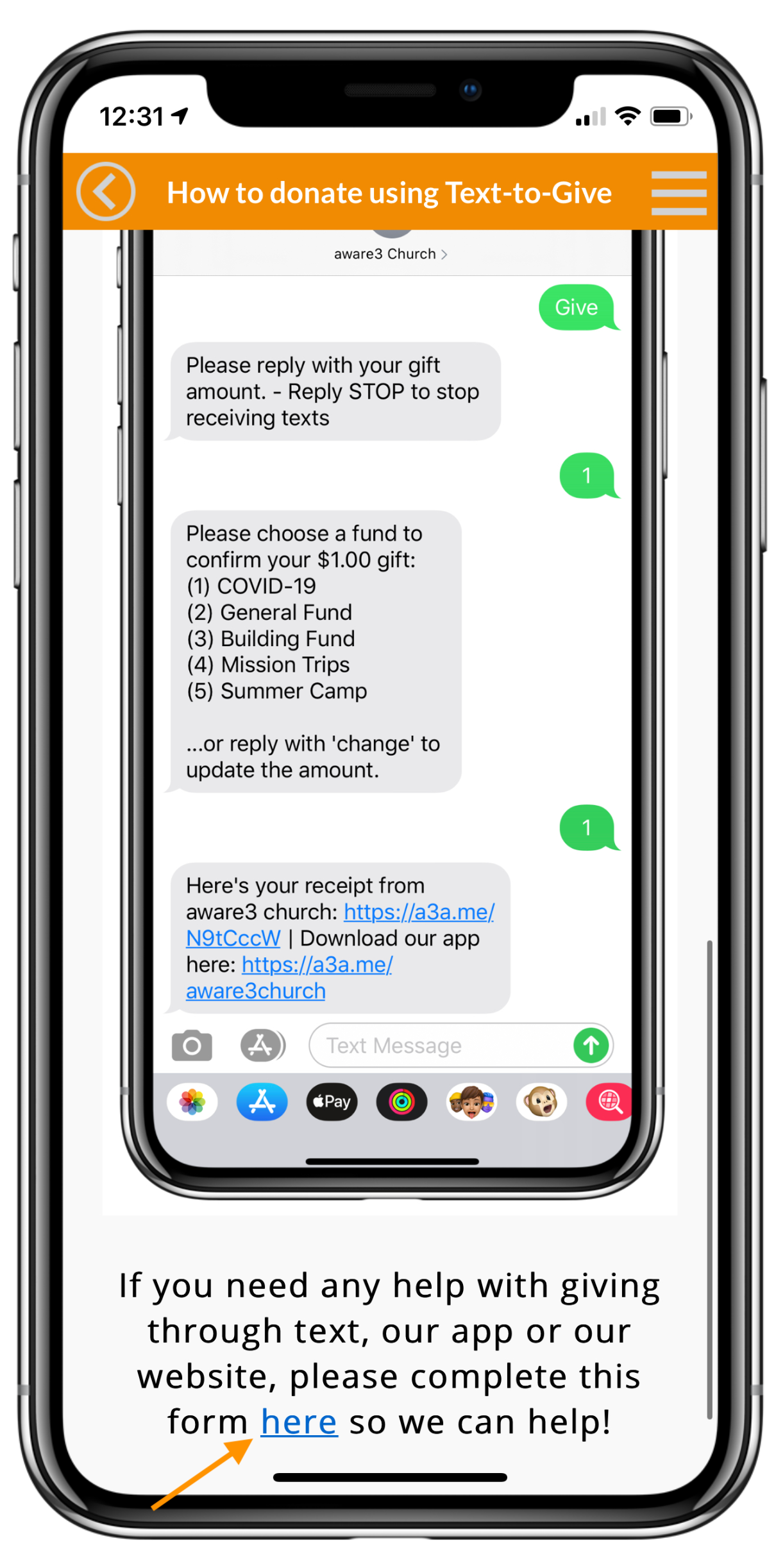 Create an aware3 form members can fill out if they are having trouble or getting stuck somewhere during the giving process and link that form within your info page.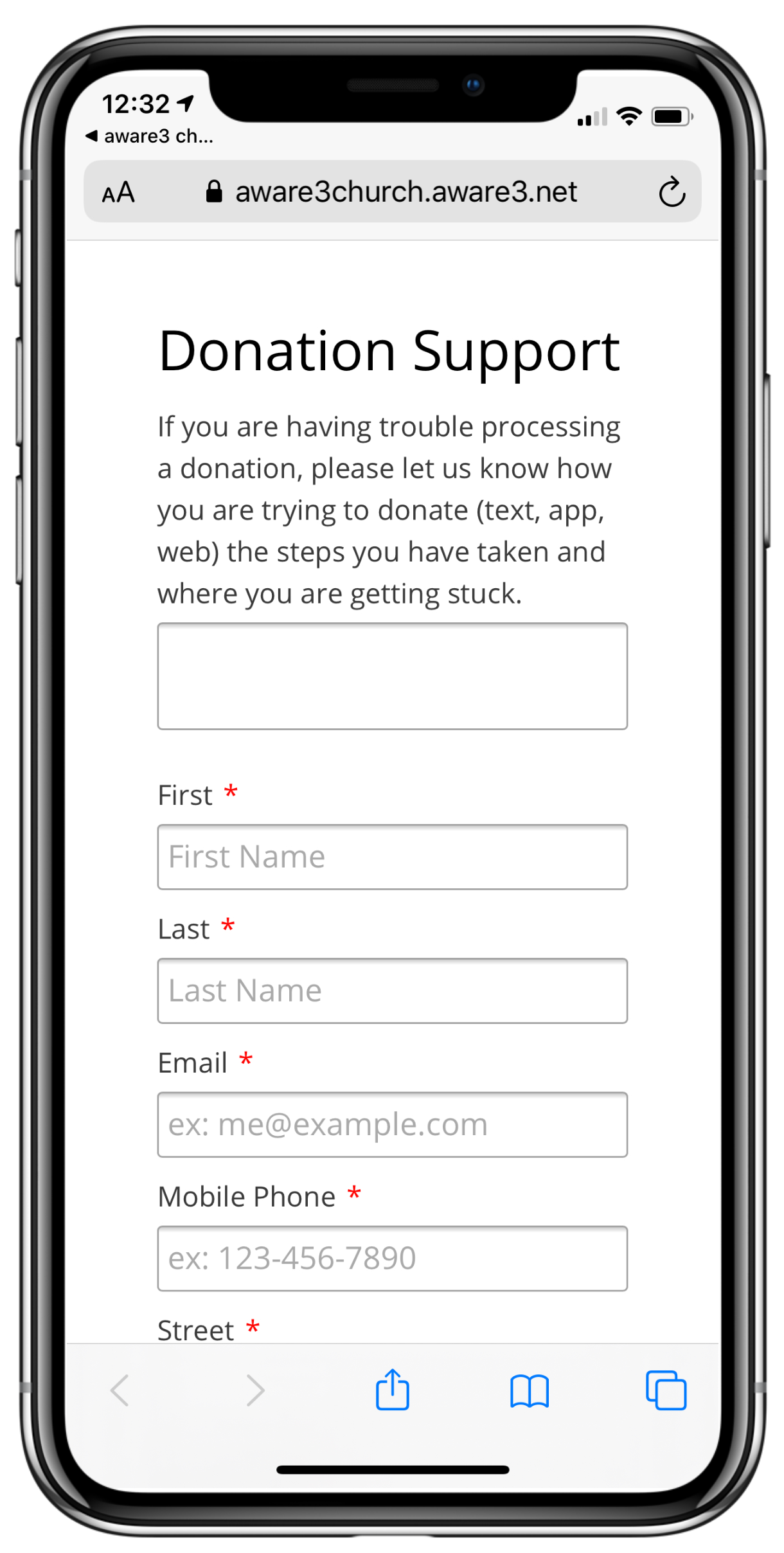 2. On Sunday morning at the beginning or end of your service, have your pastor or another church leader take 5 minutes to walk through a $1 donation through text-to-give or through your giving button in-app with your congregation as a whole.
3. Have a lunch-and-learn about all things giving! You can cover topics ranging from making a donation in-app, through Text-to-Give or on your website, creating a passcode, and managing donations.
4. Have a giving ambassador. A giving ambassador is very similar to your app ambassadors. These individuals know how to make a donation, create a passcode, and manage gifts like the back of their hand. A giving ambassador will be a great resource for you and your members when giving questions arise!
5. Create an appeal and show a screenshot of your appeal during announcements on Sunday morning! Let your members know where this appeal is located, (your website, social media, etc.) and encourage them to donate and share the appeal on their social media pages to get the word out about your fundraiser and why it is near and dear to your church's heart.