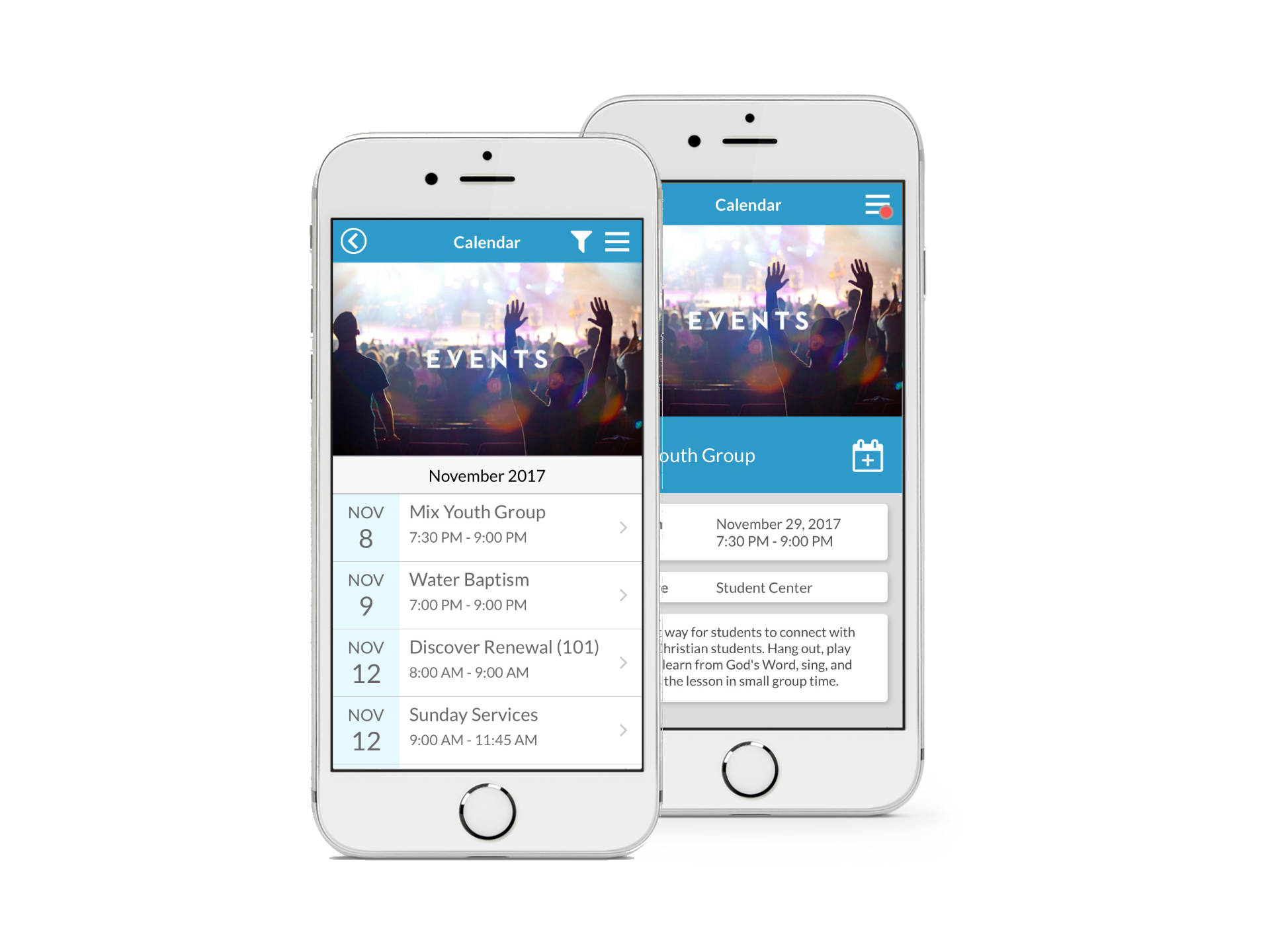 Within the overview and details page of the calendar (version 22.8.0+), there's now the option to upload a custom header image as well as Accent Colors.
Let's Get Started
1. Switch the Calendar Style
To add headers and accent colors, the first step will be selecting the "Event Listing" feed style from the drop-down under the edit > listing tab of the Calendar feature: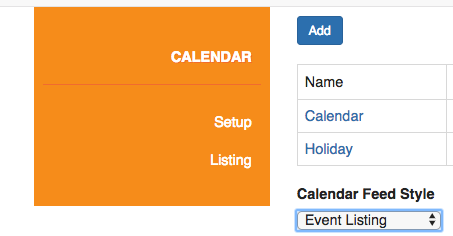 2. Upload Header Images
Hover over the Calendar feature > click on the edit icon
Portrait. Standard image (640x400px PNG or JPEG).
Landscape. For when your device is in landscape, a wide graphic may also be uploaded (1136x200px PNG or JPEG).
3. Accent Colors
To extend your branding, there is now the introduction of light and dark color. 
This customization is available under the App page > Layout section and selecting from the color picker.
Light Accent Color. A backdrop that'll appear behind dark font.
Dark Accent Color. Color choice for when the font is light.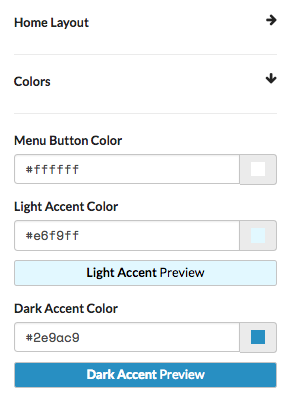 Have questions? Shoot us a note at support@aware3.com and happy to help!