Gathering and keeping up-to-date contact information for your church body is a herculean task. We've made it easier than ever through text. "Welcome Concierge" lets your congregants create and/or update their profile through text.
The more they interact through your aware3-powered services, the more robust their profile becomes. Our goal is to help you connect with everyone that walks through your doors.
Let's Get Started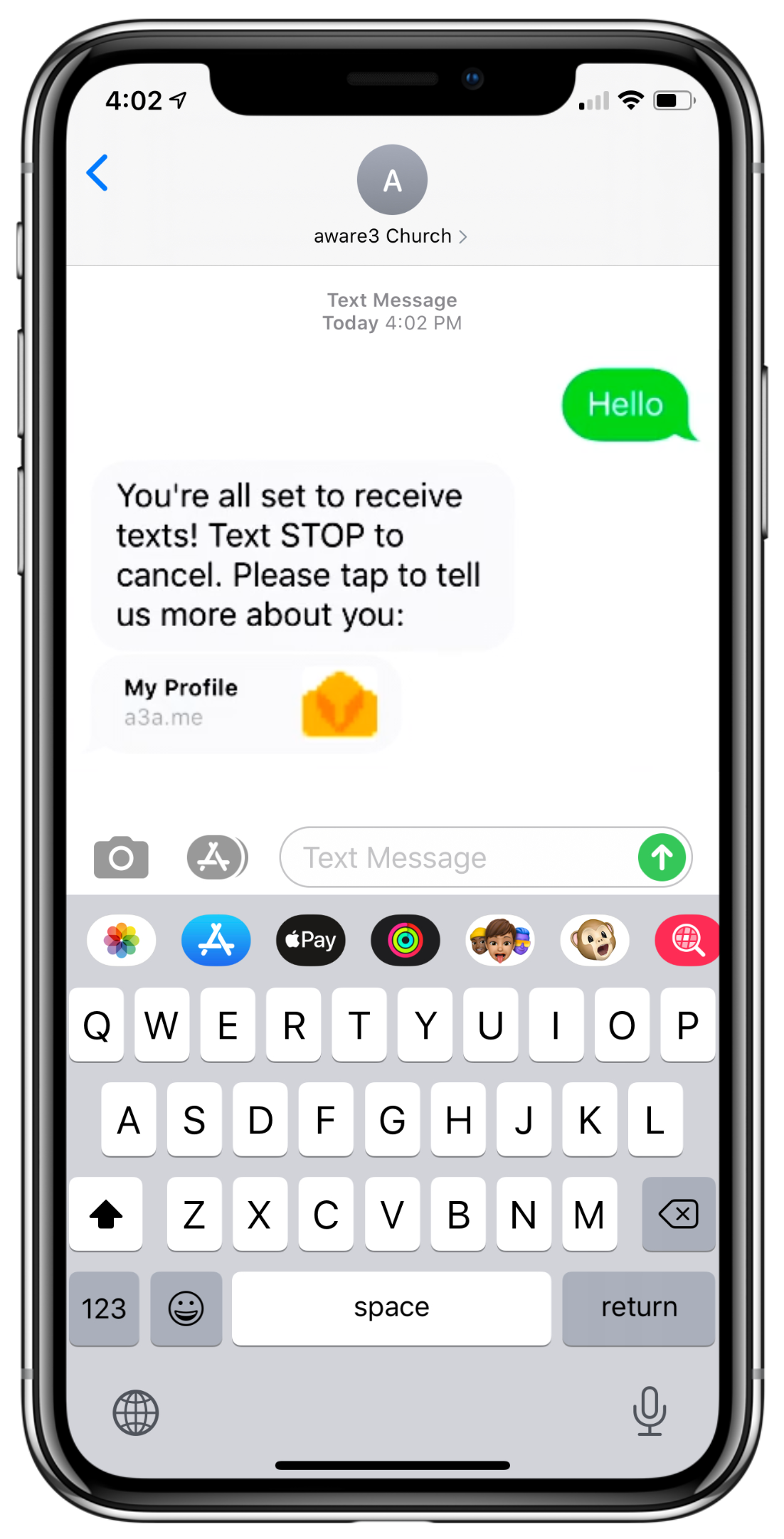 Simply text the word

"Hello" to your dedicated text number.
You will receive a text saying,"You're all set to receive texts! Text STOP to cancel. Please tap to tell us more about you: https://a3a.me/aaaaaaaa" and automatically creates a profile under the People tab > Profiles dropdown.
Once you tap the link, you can submit your name and additional contact info to the church as well.
Just like that, the church has my phone number to send me text messages!
Concierge is a part of our Text Engagement package. Interested in getting learning more? Send us an email at Support@aware3.com to see how to get started.