TCPA is the abbreviation for the Telephone Consumer Protection Act. TCPA regulates telemarketing calls, auto-dialed calls, prerecorded calls, text messages, and unsolicited faxes. Texting with aware3 is fully TCPA compliant.
New Members don't receive text messages without giving us prior approval.
Members can opt in to text communications easily via a link to a simple web-based form or in response to their first attempt to text your church.
You can see a member's text communication preference when viewing profiles.
Members can easily text a 'STOP' message to no longer receive text messages.
TCPA Changes as of 10/4/2021:

There are a few changes to aware3's outbound texting process to be aware of. These changes go into effect on 10/4/21.
What's new for your members…
For a member who has a profile in the system before 10/4/2021:
No changes are being made to the way you text with existing members who already have profiles in the system prior to 10/4/2021.
New Profiles Must Opt in for Outbound Text:
Any profile that is created after 10/4/2021 will need to opt in to texting in order to receive outbound texts from your church.
We encourage you to promote your opt in text link via email, your website, or create a feature in your app so that members can easily access the opt-in form:
Copy your unique opt-in form from your admin portal under Messages > Schedule a Message.


Share the link via email, website, app, or anywhere you share important information with your members. Communicate the importance of opting in in order to receive texts from the church.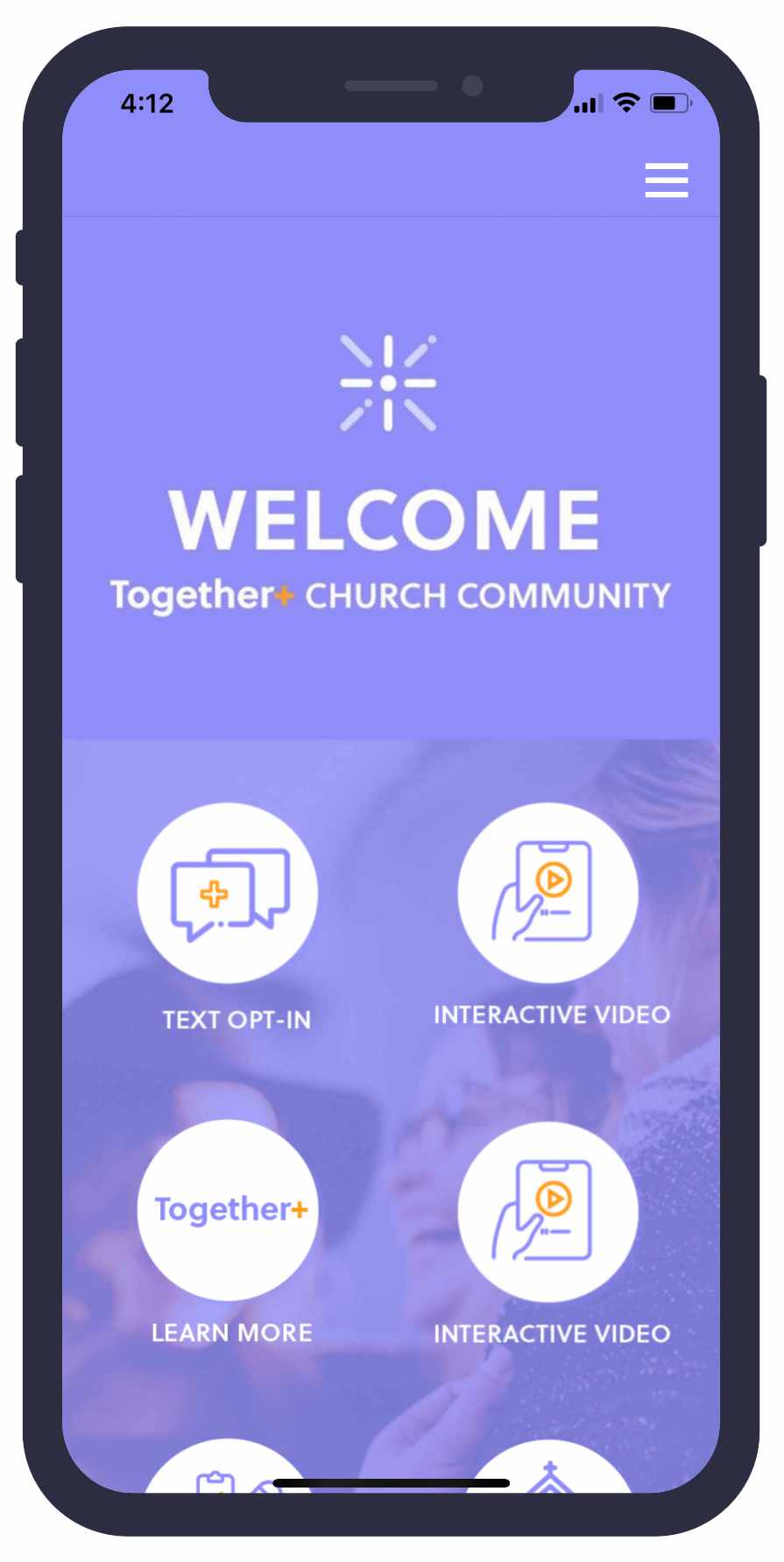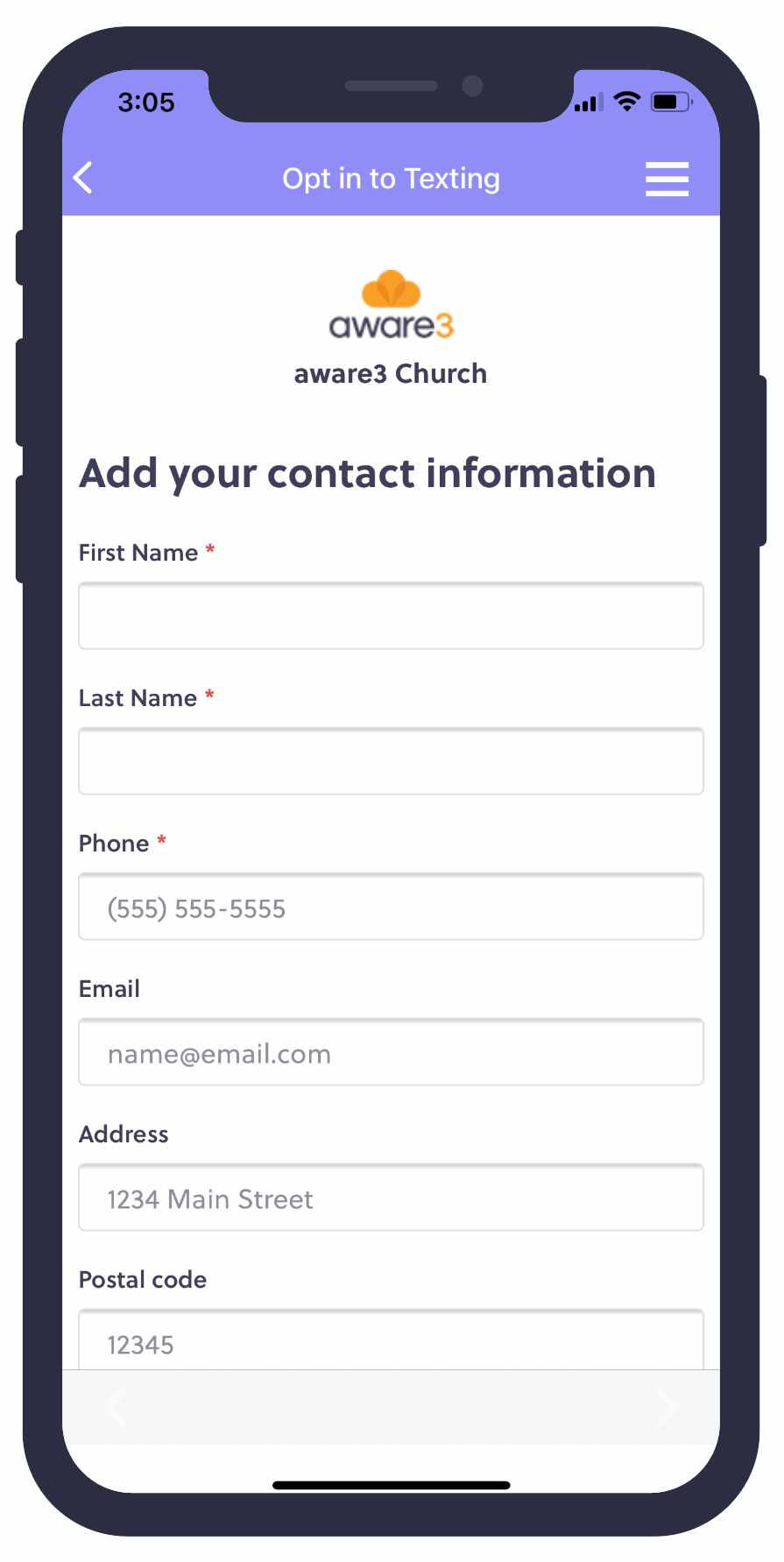 Once a member submits the form, they will receive this confirmation page and text:
Confirmation Page:

Confirmation Text:

Opt in for Inbound Text (Text-to-Act, Text-to-Give, Welcome Concierge):
Anytime we receive an inbound text message from a new member (via Text-to-Give or Text-to-Act), we will reply with a link to the opt-in page before we reply to their message. The specific reply will be dependent on whether we recognize the profile or not:
For a member who has a profile in the system (they may have given or filled out a form), but has not opted in yet:

Once they click the link in the text message above, they will see this page:

For a member who does not yet have a profile in the system:

Once they click the link in the text message above, they will see this page: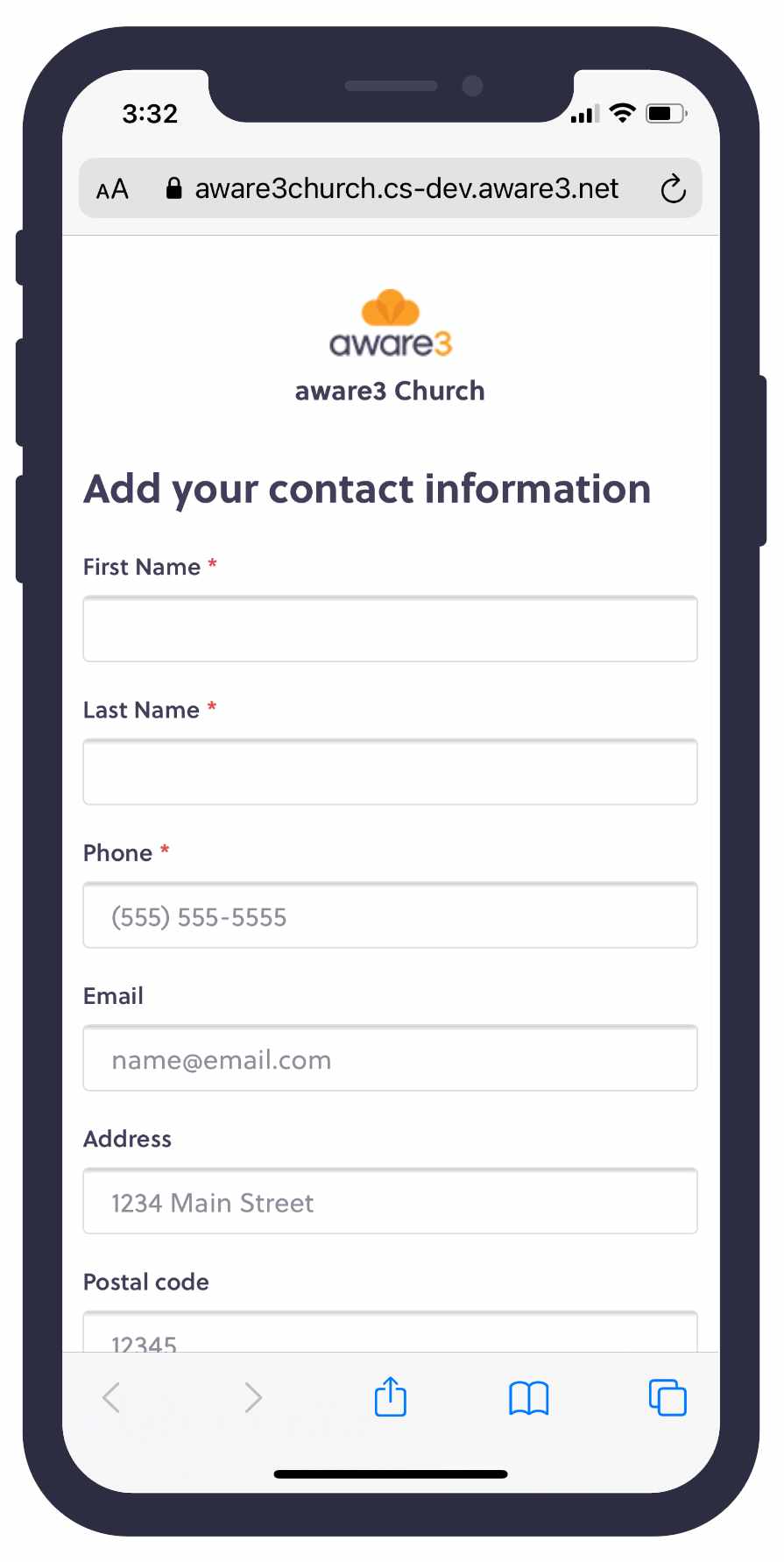 After a member clicks 'Submit', their profile will be created and/or updated with their text communication preference. If the member submits the form but indicates they do not want to opt-in to texting by unchecking the box, they will see a message confirming that is their intention: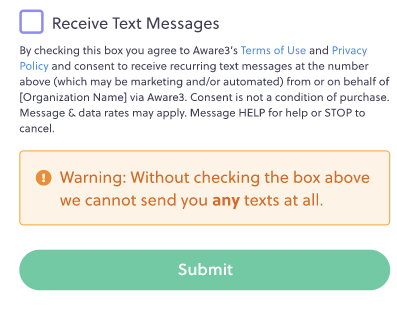 If they have opted-in to receive text messages, they will receive a confirmation page, and a confirmation text, followed by the reply to their original text message.
Opt-in Confirmation Page:

Confirmation Text:

Reminder:
As always, anytime a member sends a text with the word 'STOP' we will immediately update their text communication preference to 'Do Not Text' and reply with a confirmation message that will also inform them how to subscribe again.

What's new for admins…
Going forward (after 10/4/2021), when you send an outbound text to a group, only those that have opted into text messaging will receive that text. The number of 'Ok to Text' recipients will be accurately reflected here:
Your shareable opt-in text link can be found in your portal on the Messaging > Schedule a Message page as shown below: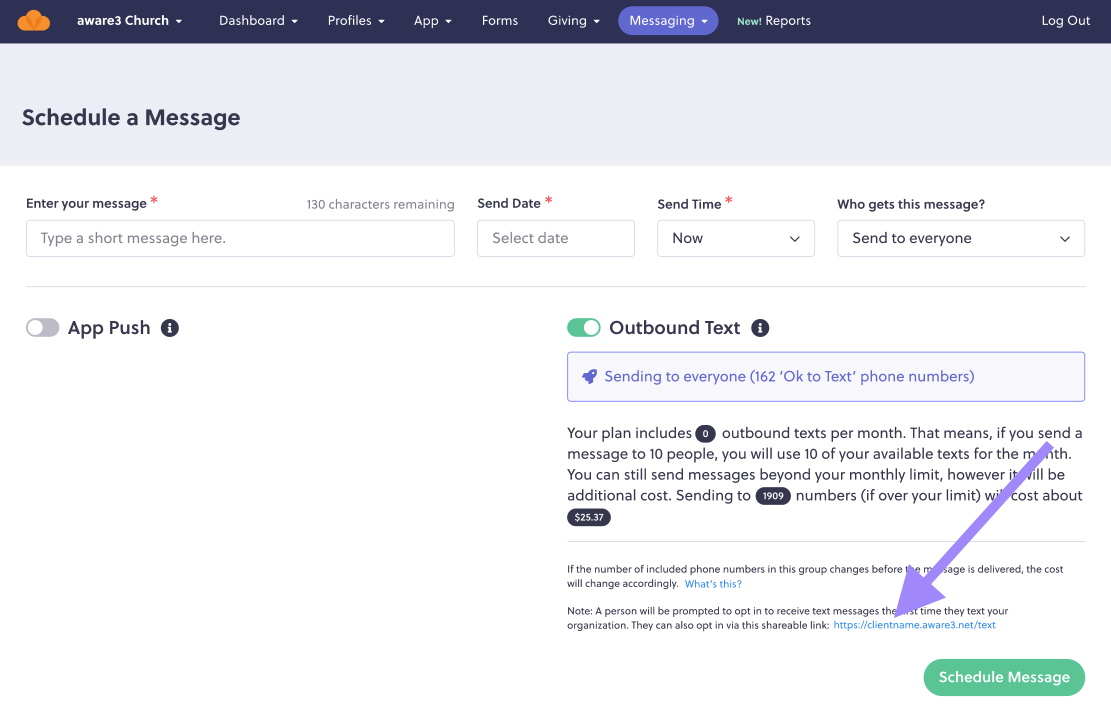 As an admin, you will see a member's text communication preference in your portal in two places:
1) Profiles > People page :

2) Profiles > People > Detail page: