You can create a Giving Link that has a pre-set amount, frequency, and fund!


Your personalized Giving Link will look like this:

To personalize, here is the template:

1. Giving Link
In this area, you will enter you church's Giving link. Your Giving link can can be found in your portal by going to Dashboard > Giving and clicking View your giving-related links.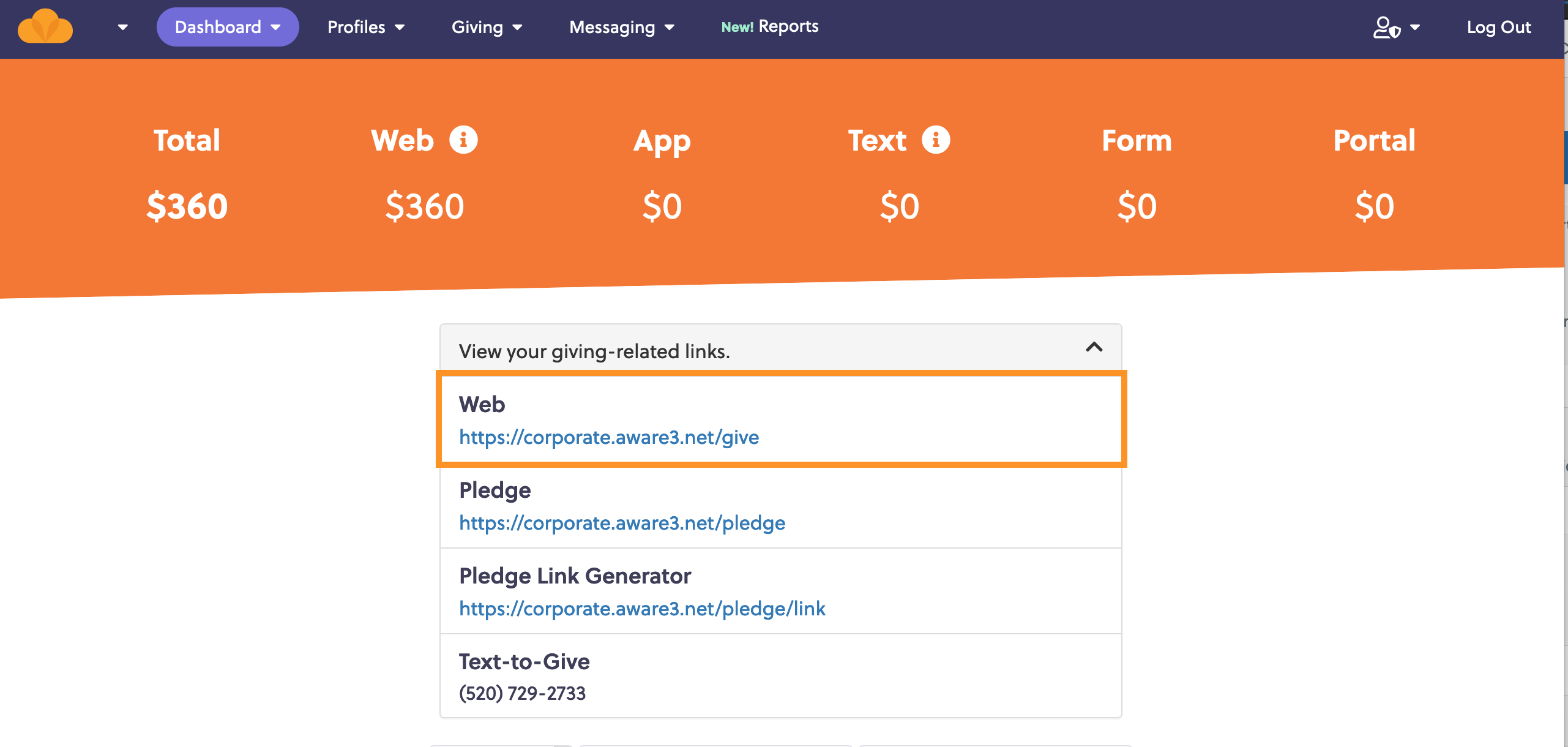 2. Fund ID

You can get your fund ID by contacting our support team at support@aware3.com ! Just let us know which fund you need the ID for and we will be happy to provide that information for you!
Once you get your fund ID, you can replace the number 11 in the template link above with the fund ID.
3. Default Amount

Replace the 1000 in the link with whatever you want your default amount to be. The number should be without decimals; for example, $10.00 is written as 1000 in the URL.
4. Default Frequency

Replace the MONTH in the link with whatever frequency you would like to be the default frequency.
Here is the link to utilize and customize!
https://examplechurch.aware3.net/give/?fund_id=11&amount=1000&frequency=1%20MONTH