Social Media is another great place to cross-promote your Aware3 app and generate downloads. Facebook has now enabled the capabilities of deep-linking directly in their pages for mobile apps.
From your church pages, users will be presented with a call-to action button specifically to "Use App." Once selected, if your app isn't currently installed they will be launched to the respected app store and taken directly to your app listing. Or if they have – opening up another way members may stay engaged with your app.
Let's Get Started
Log into your church Facebook profile and select the  button, located in under your cover page photo. 
In the pop-up window that appears, choose to "Use App" from the drop-down.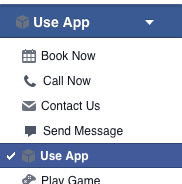 As the "Website," you'll use your app shortcode (http://a3a.me/[shortname]). You may find this on the dashboard of the app portal when you first log in at aware3.net. 
From there, choose  to "Set up a Link to an App"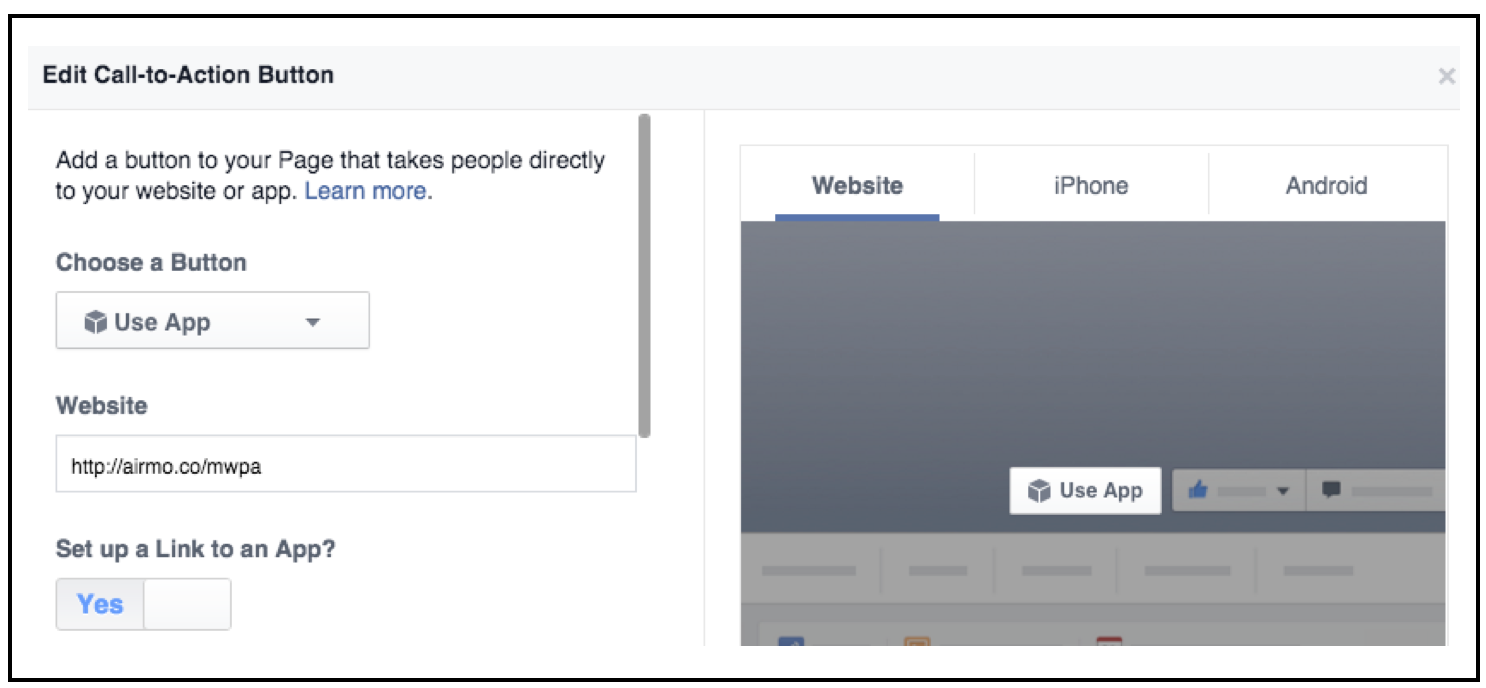 iOS Settings
Choose Where to Send People on iOS. Under the iOS section, choose to send users to the "App" from the drop-down menu. 
Deep Link. This field should be set to your App's bundle identifier, followed by (://home). 
Android Settings
Choose Where to Send People on Android. 

From the menu select "Website."
Our support team can provide your bundle identifier; just shoot us a note to support@aware3.com and we'll send it over.