Managing Your Gifts
You can view your giving history and delete your recurring gifts by accessing My Giving. The My Giving link is accessible at the bottom of the first page of the giving feature, whether on desktop or in-app.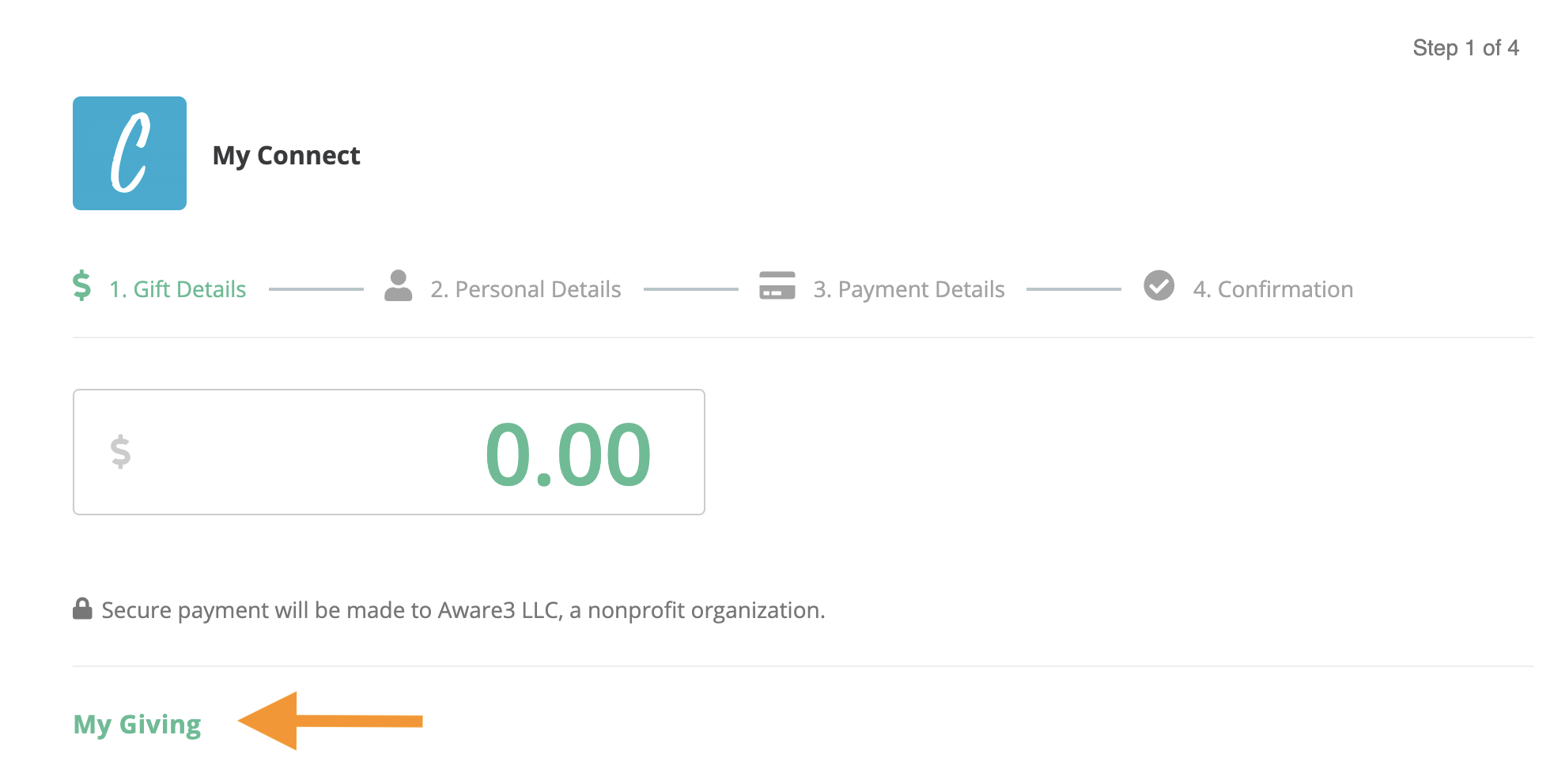 After clicking My Giving, you are prompted to enter your email address and phone number associated with your gifts, then select whether you prefer to receive your My Giving access link via email or text message.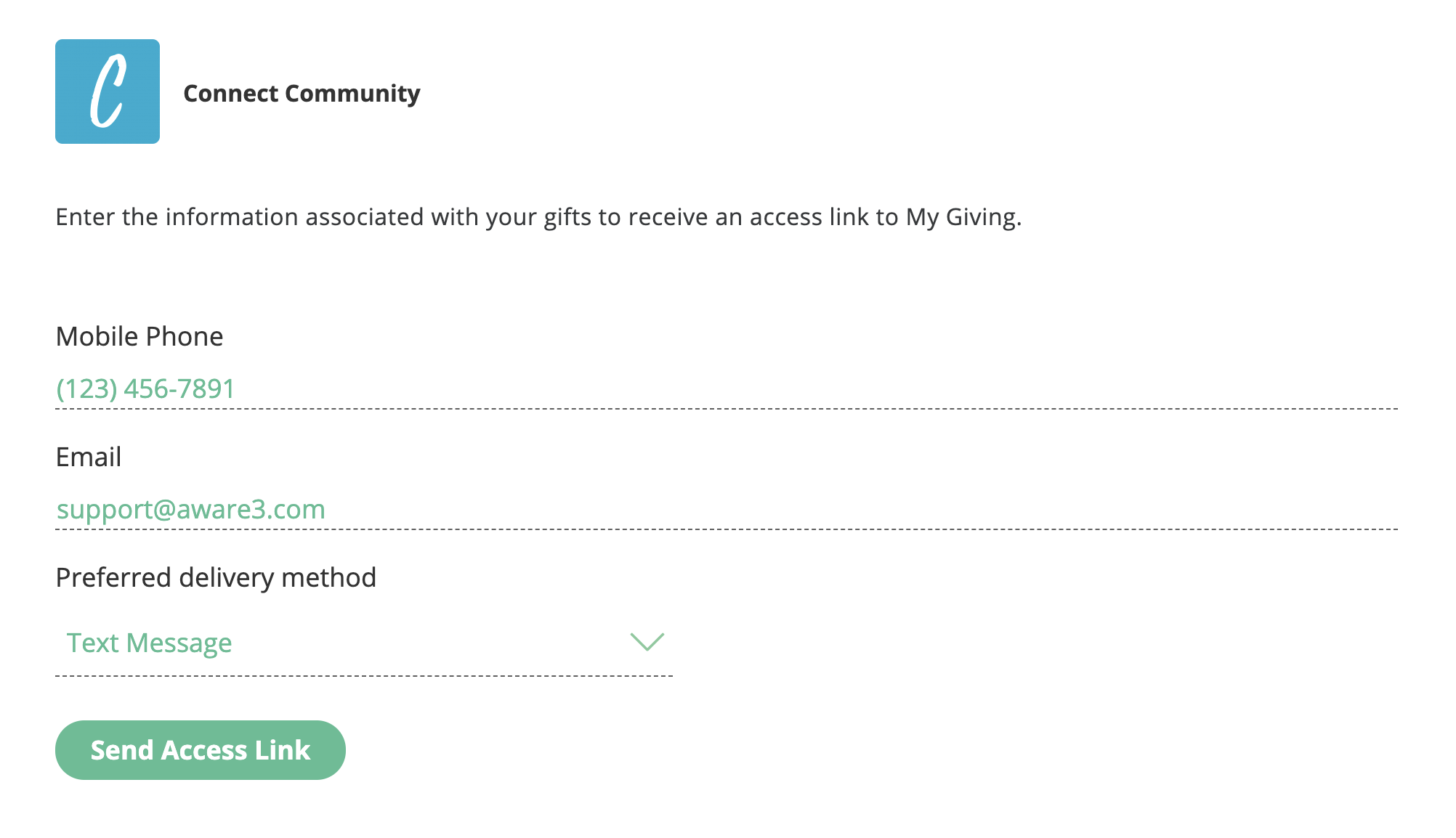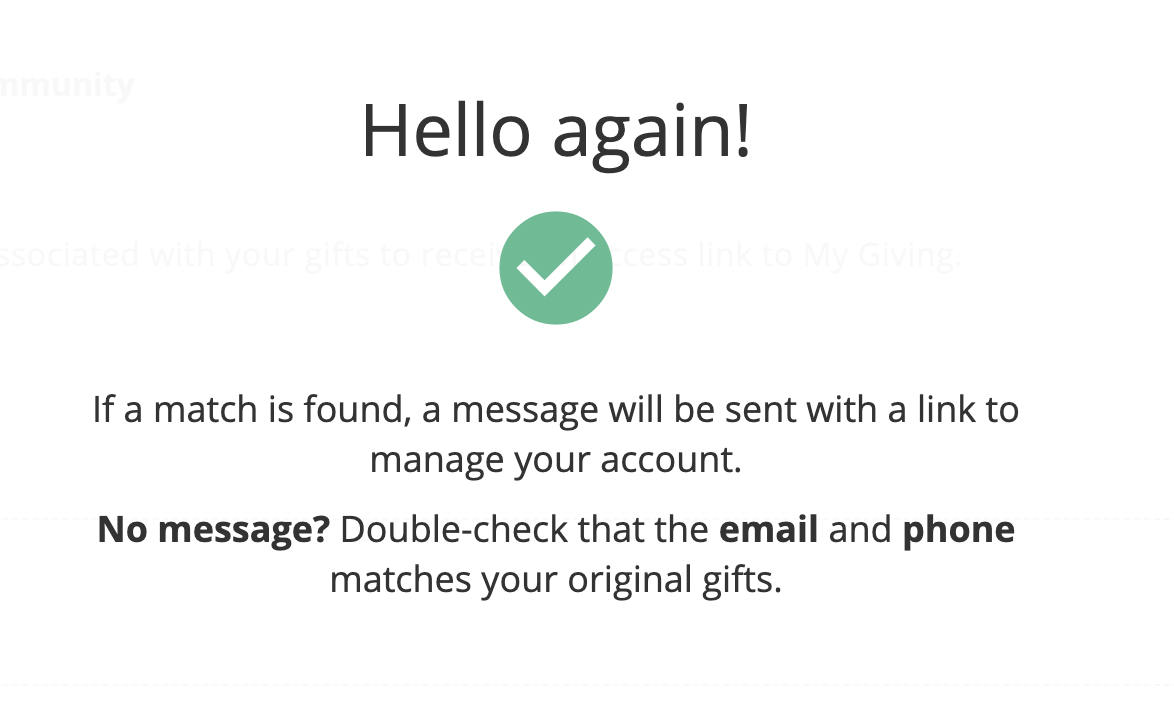 After clicking on the My Giving access link that you receive via either email or text message, you are able to filter your transaction history for the last 30 days, last 60 days, last 90 days, current year, or other year. Only years during which transactions were given will appear as an option to select for "Other Year."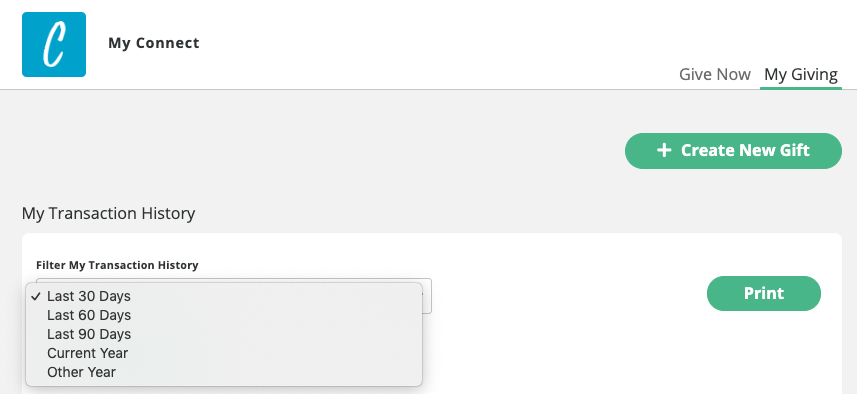 Printing Your Gift History
You are able to print the full list of transactions or filtered list of transactions via the Print button.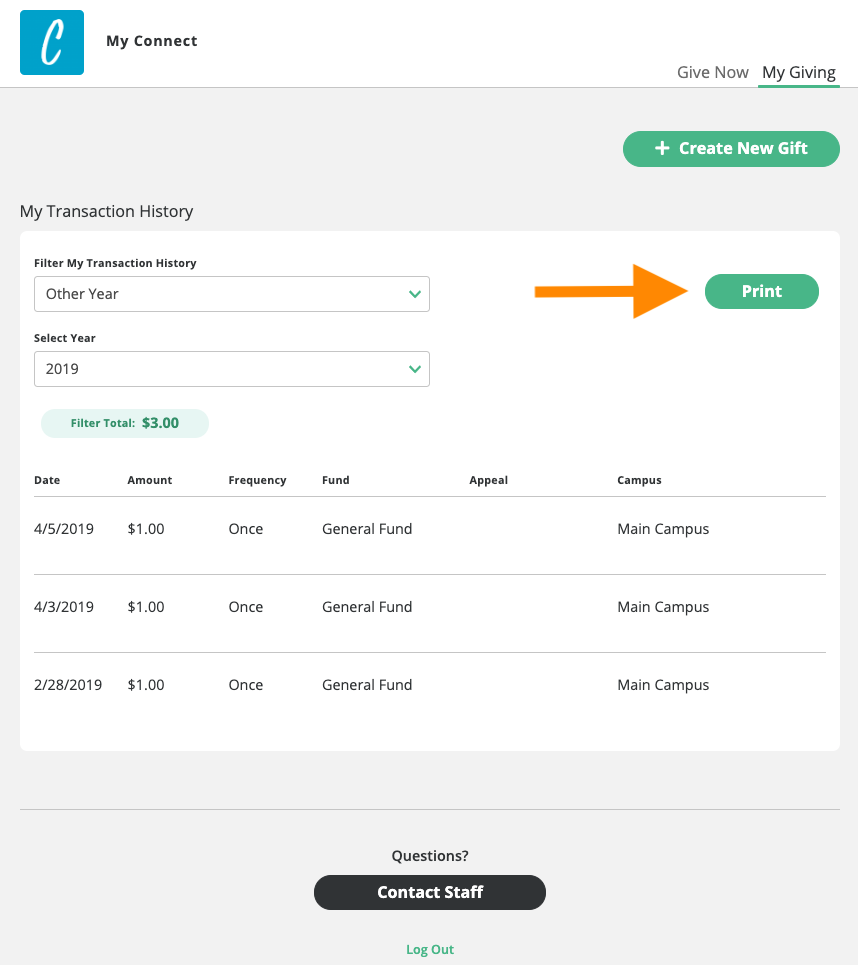 Deleting a Recurring Gift
To delete a recurring gift, follow the steps to access My Giving. You will see any active recurring gifts listed with the amount, frequency, campus, fund, number of occurrences remaining, and the next occurrence date. To delete the gift, simply click the Delete Gift button.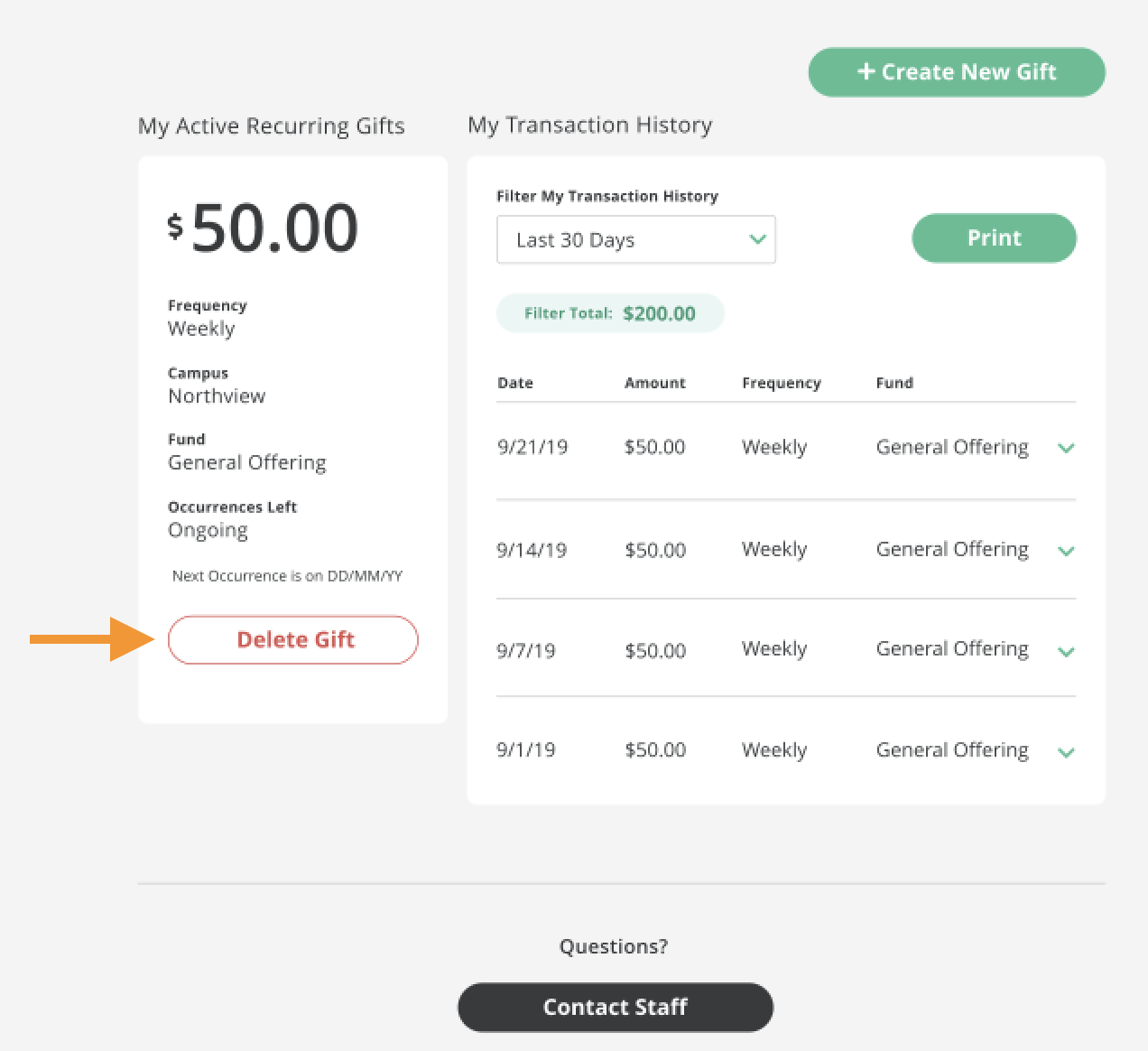 Creating a New Gift
Want to set up a new gift? No problem! Easily click the Create New Gift button to access the giving page to start a new gift.

Contacting Staff
Questions about your gift? Donors can contact church staff directly by clicking the Contact Staff button, which opens a new email to the financial admin on file with aware3.