Having a verified profile enhances your members' experience! With a verified profile, you can opt into interests in-app, letting you customize your in-app journey and receive segmented push messages. Having a verified profile also lets you participate in chats and automatically populates your profile information when completing a form. This saves you time when entering the requested information within a form because you don't have to type your profile info every time.
Getting Started:
To check and see if your profile is verified in app, select the menu button in app, and then select your profile. Once you are in your profile, scroll down to the Personal Info section. To have a verified profile in-app, a phone number must be entered. If you have entered your mobile phone number and see

, your profile is not verified yet. If you have entered your mobile phone number and do not see

, your profile is verified.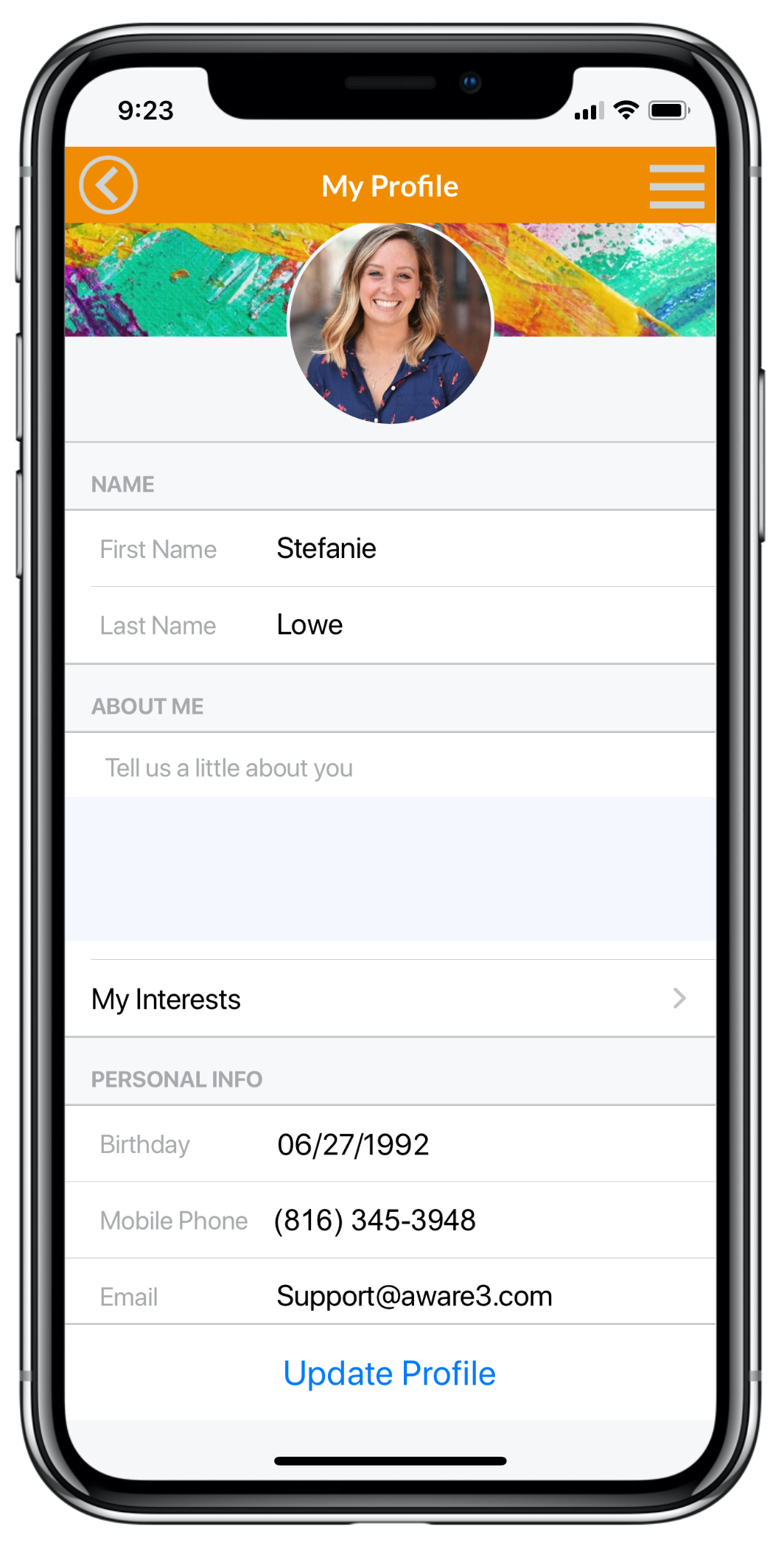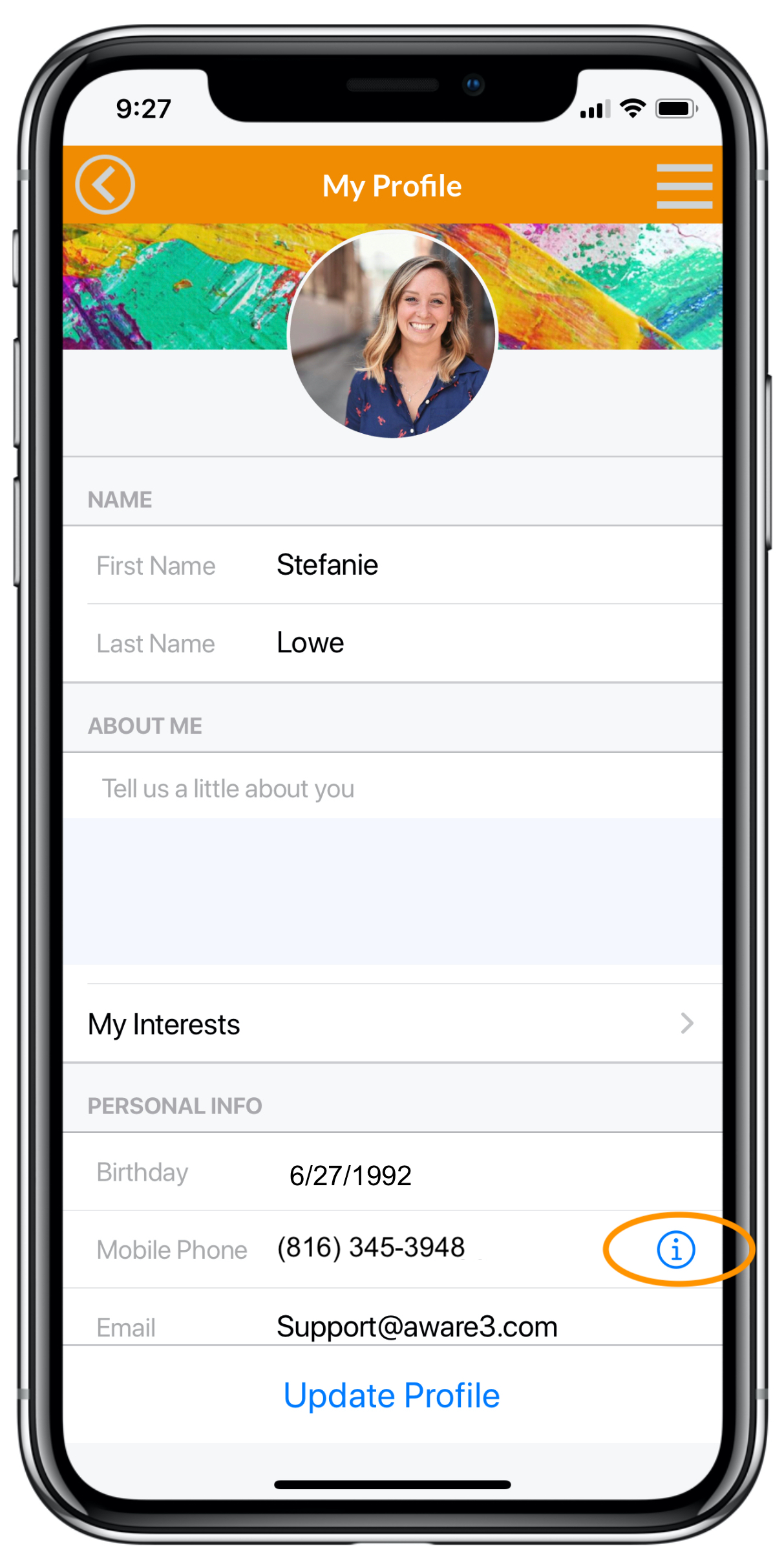 How to verify your profile:
If your profile needs to be verified, simply click on the
. Once you click on

, you will see a message stating "It looks like your phone number is not verified" and prompting you to click the "Update Profile" button to verify your phone number. Shortly after viewing this message, you will receive a text message from 335-33 asking you to click an a3a.me link to verify your profile. You will need to click on this link to complete the process of verifying your profile.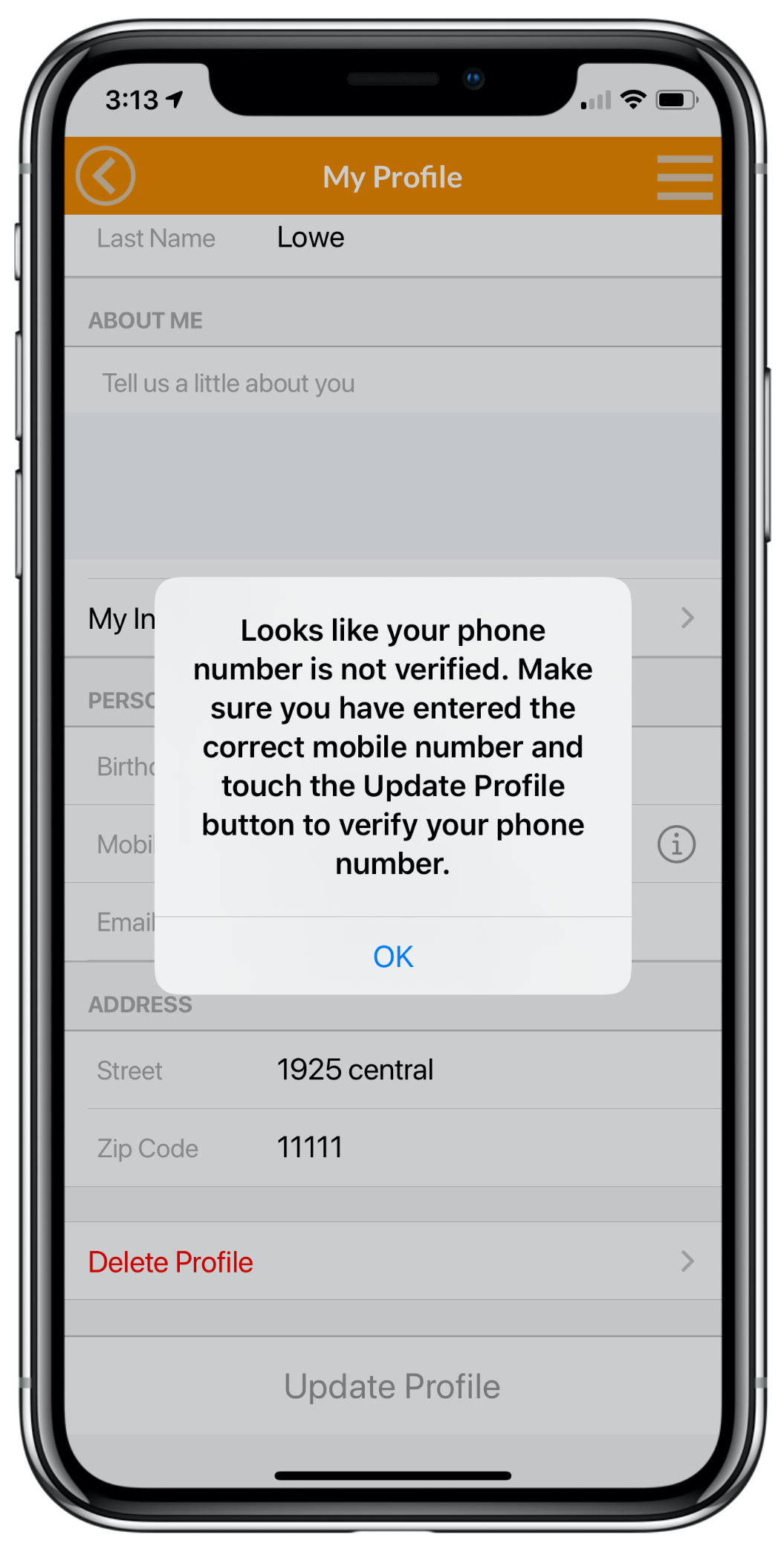 Once your profile is verified, you can now opt into a different interests in-app to start customizing your journey through your organization's app. In the About Me section, select My Interests to start customizing your experience.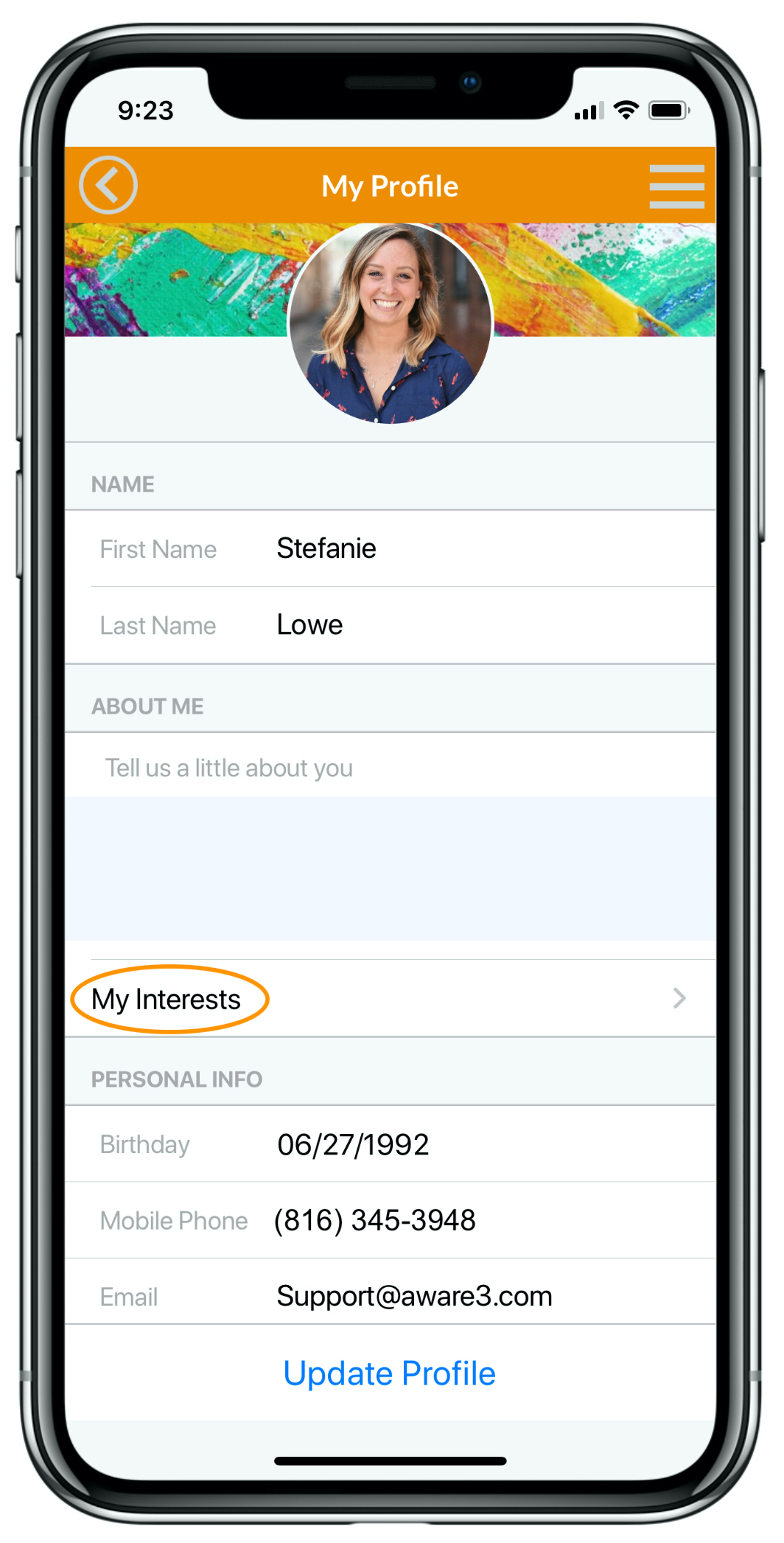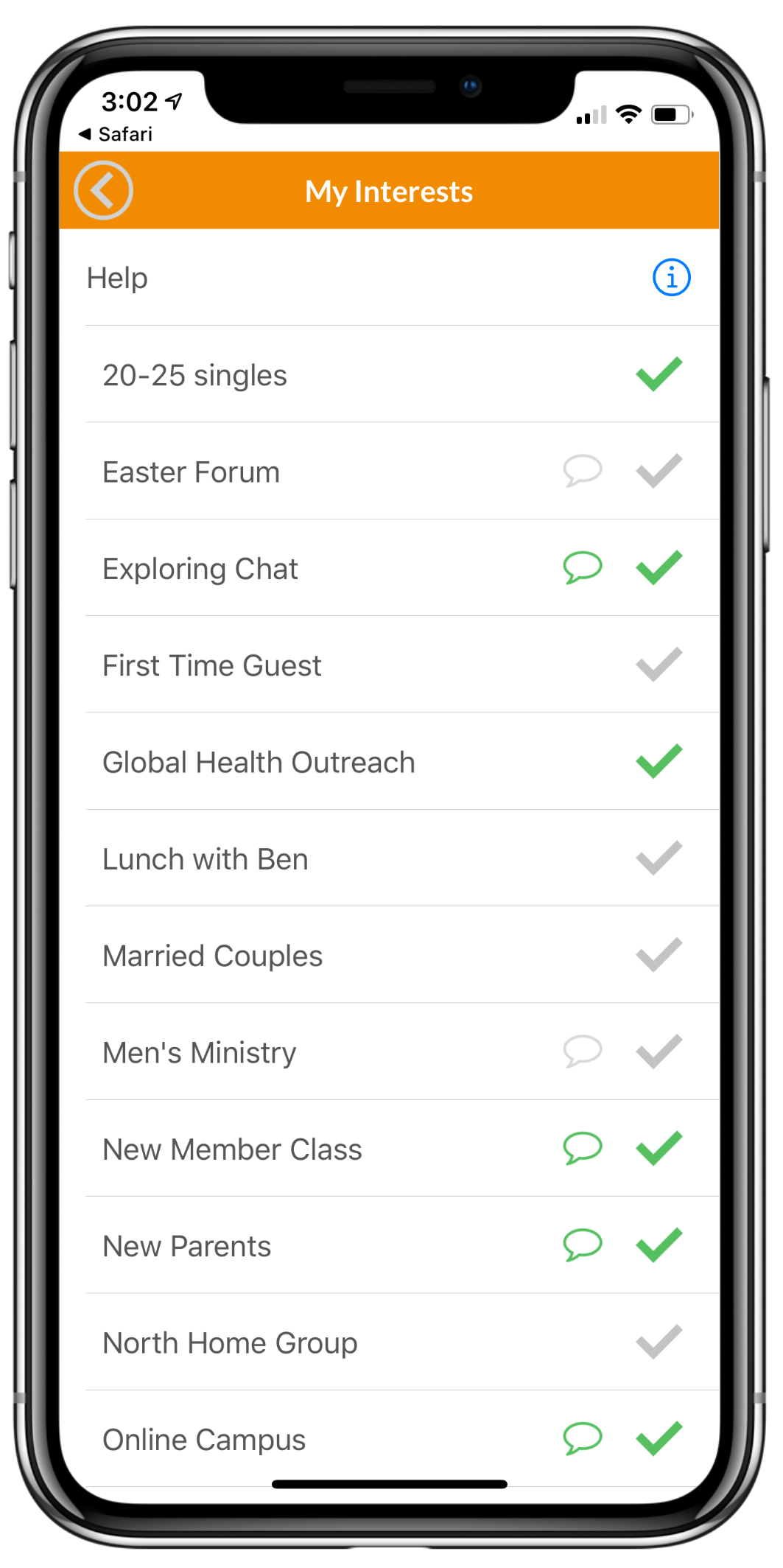 It is important to note that if you need to update your phone number, simply enter your new phone number within your profile and click "Update Profile." Make sure you click on the verification link that is sent to you via text message to verify your new phone number.