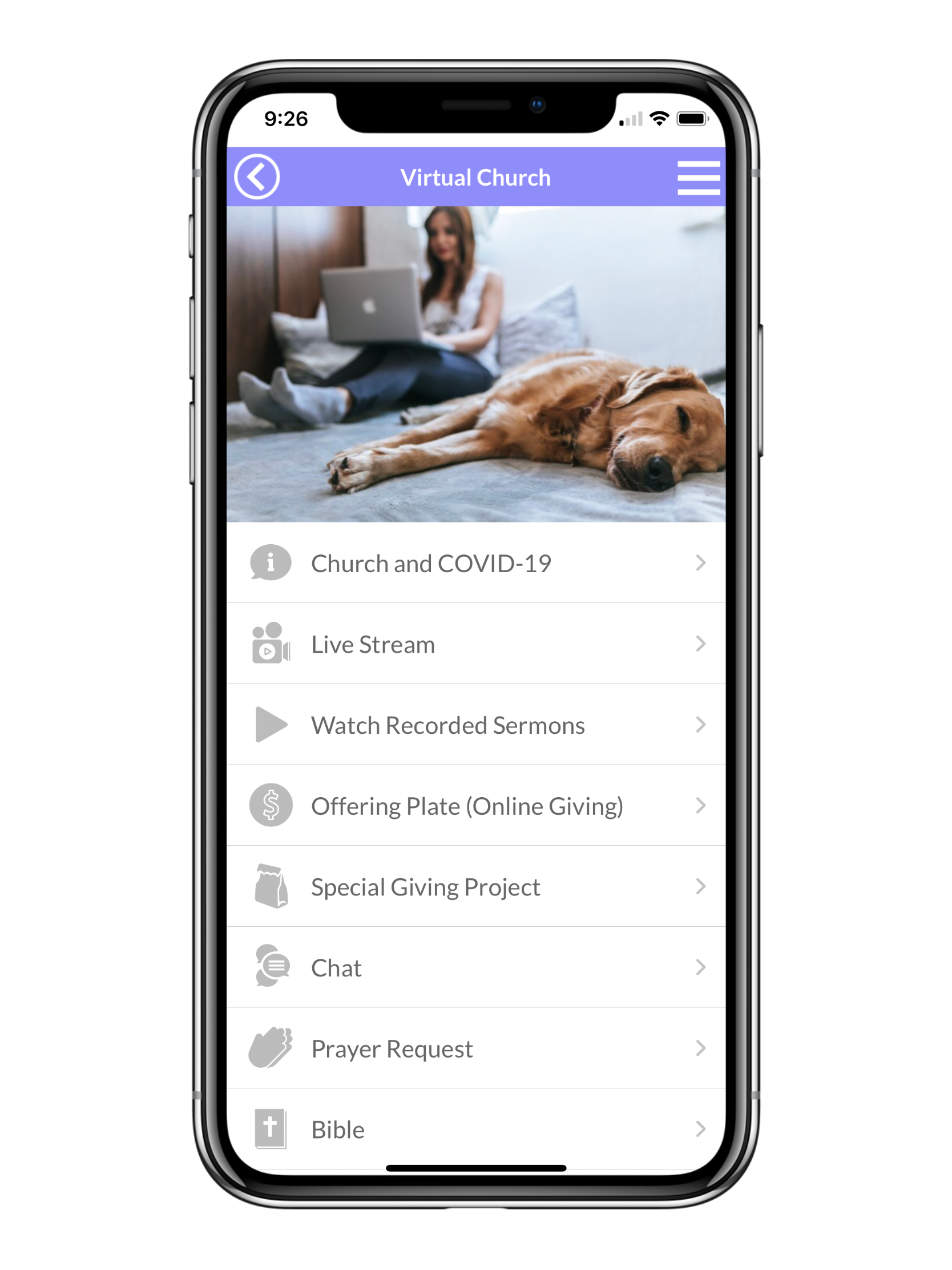 Your mobile app is the hub for your church. Now your app includes specialized Feature Hubs (version 24.1.0+) to serve as a button inside of your app that hosts native app tools in a new format.
Want church members to follow along with your Sunday morning service? Help them fill out a connection card, skim your bulletin, take notes, and give all under your Sunday Morning button.
Hosting 2017 Faith Workshops? Let participants sign up, check in, watch videos, and take notes all under your specialized 2017 Faith Workshop Feature.
Examples For Inspiration
Sunday Mornings.

Have one button church members can go during Sunday morning service.

Connection Card

Sermon Notes

Bible

Sermons
Campus-Centric.

As a multi-campus church, help to separate relevant content for attendees by having content separate at the campus level.

Location Info

Sermons

Social Media

Calendar

Register
Events.

A dedicated button for upcoming events can help ease communication through having next steps all in one place.

Check In

Sign Up

Interactive Notes

Video

Text Us
Campaigns/Needs.

Draw attention to funds you are looking to raise for your campus needs.
Small Groups.

Create a hub for your ministries; keeping everyone informed on what's happening, how to get involved, and ongoing communication.




About Us Video

Find a Group

Small Group Discussion Guide

Campaign

Chat
You name it...the possibilities are endless!
Adding Feature to your Feature Hub
Getting Started:
Now that you've been inspired and know what type of features you are going to nestle under your Feature Hub, let's get started!
To add features to your Feature Hub, simply click on the add feature button in the top right hand corner of your screen. Once you have selected the add feature button, a list of available features will appear. From this list, select all the different types of features you are wanting to nestle under your Feature Hub and click Add Feature button. After clicking Add Feature, you will see all of the features you have added to your Feature Hub.
Editing Your Features:
Once you have added your features to your Feature Hub, now you can to start editing these features and creating content for them!
Change the feature title & upload an icon image: click on the gear icon in the Settings column.
Turn features on or off: click on the eyeball icon in the On/Off column.
Add or edit content in a feature: click on the book icon in the Edit Content column.
Rearrange your features in a specific order: click on the six dots icon on the left-hand side. A gripper icon will appear and allow you to drag and drop it into place.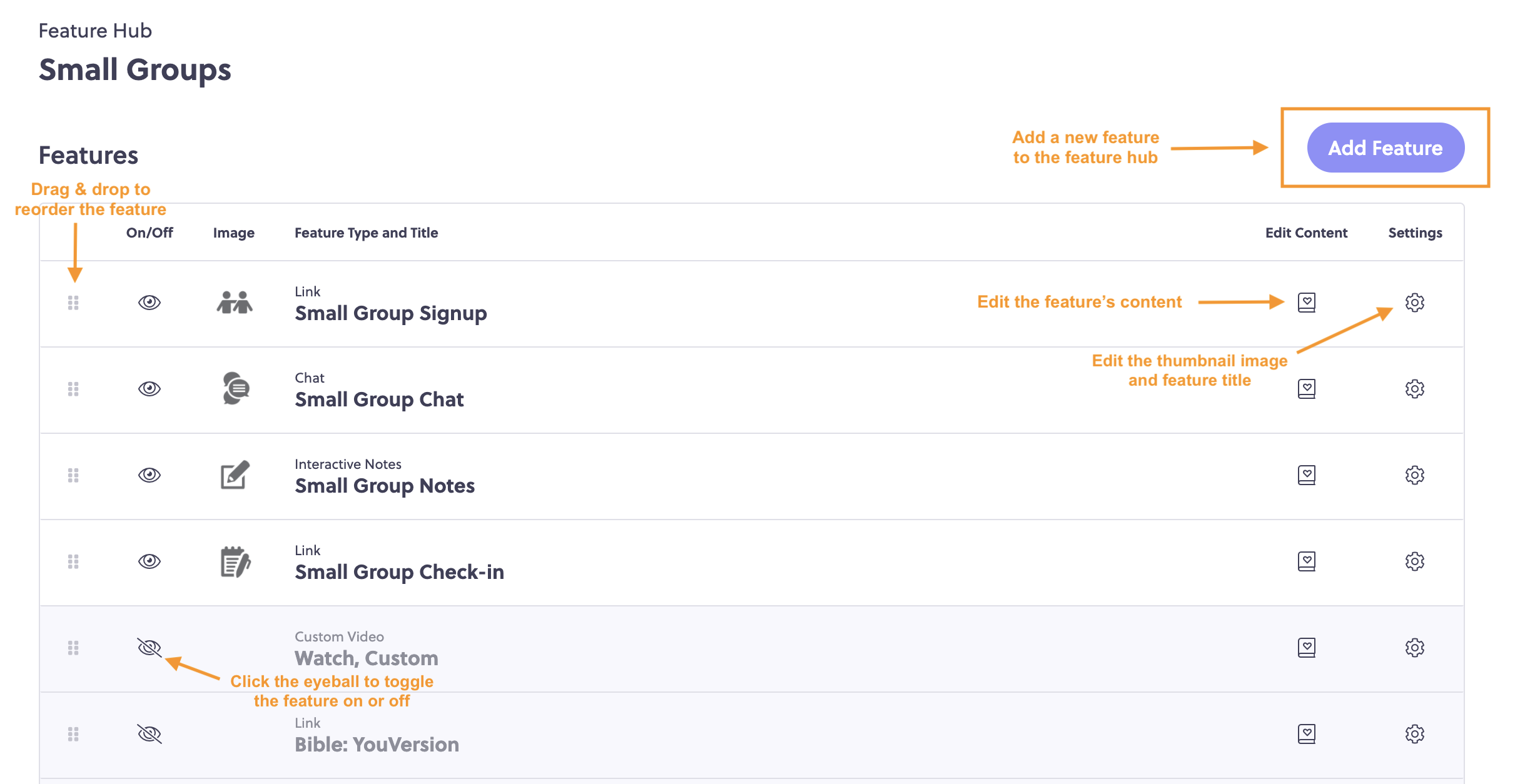 Check out our short video on how to create a feature hub below!
Have a question? Would you like to bounce your ideas off of someone? Send us a note at support@aware3.com we'd love to hear your Feature Hub ideas and brainstorm with you!