Looking to further customize your app design? Add graphics to your feature pages and thumbnails to each list item in that feature.
A handful of features with this customization include:
Links

Custom Video

Feature Hubs

Info Pages (Header only)
aware3 Forms/CCB Forms (Header only)
Podcasts (Header only)
Calendar: Event Listing (Header only)
Header Images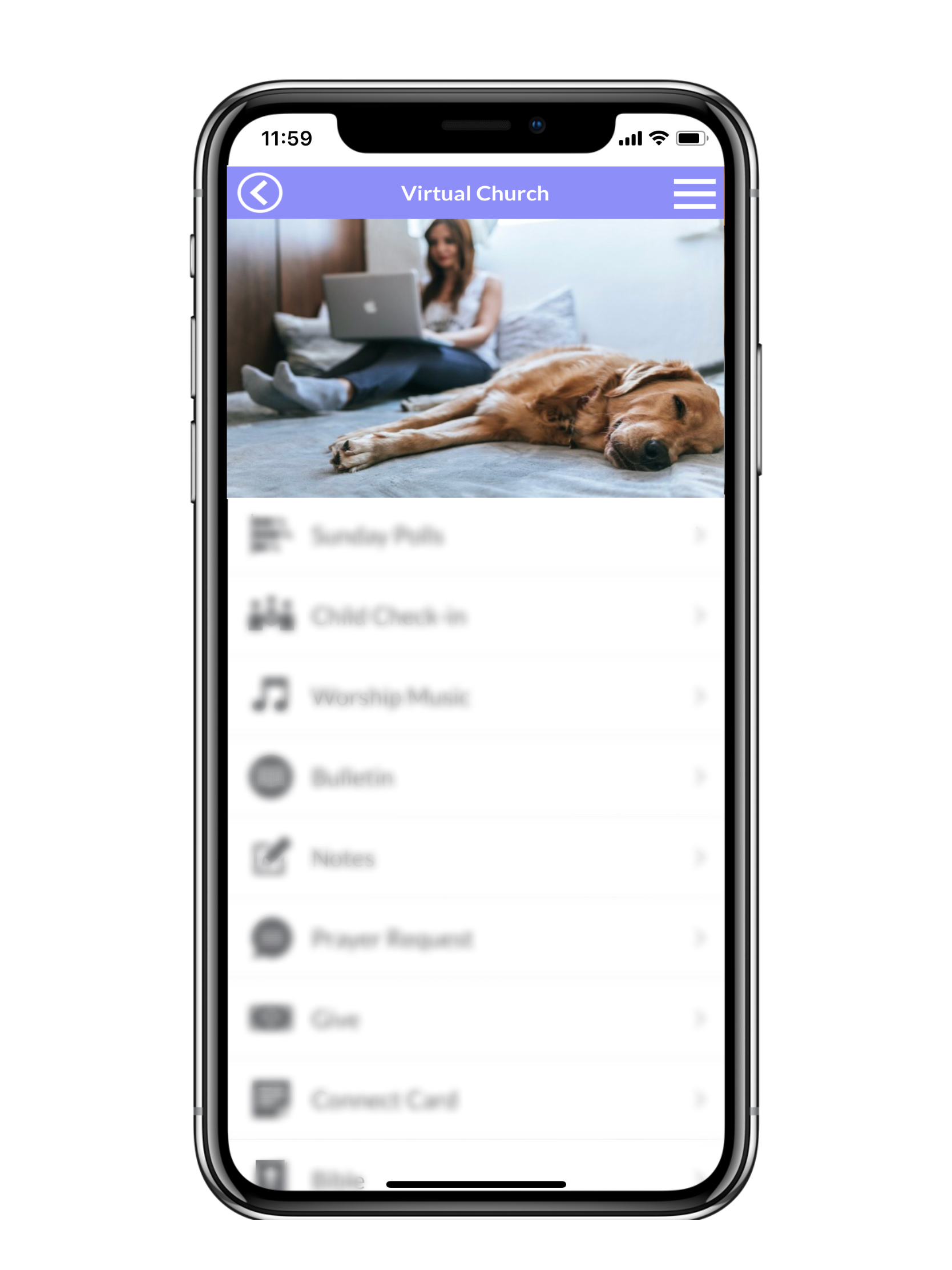 Header: 640x400px PNG or JPEG
Wide Header:1136x200px PNG or JPEG
1) Hover anywhere over the feature and click on Tile Settings (
) that appears.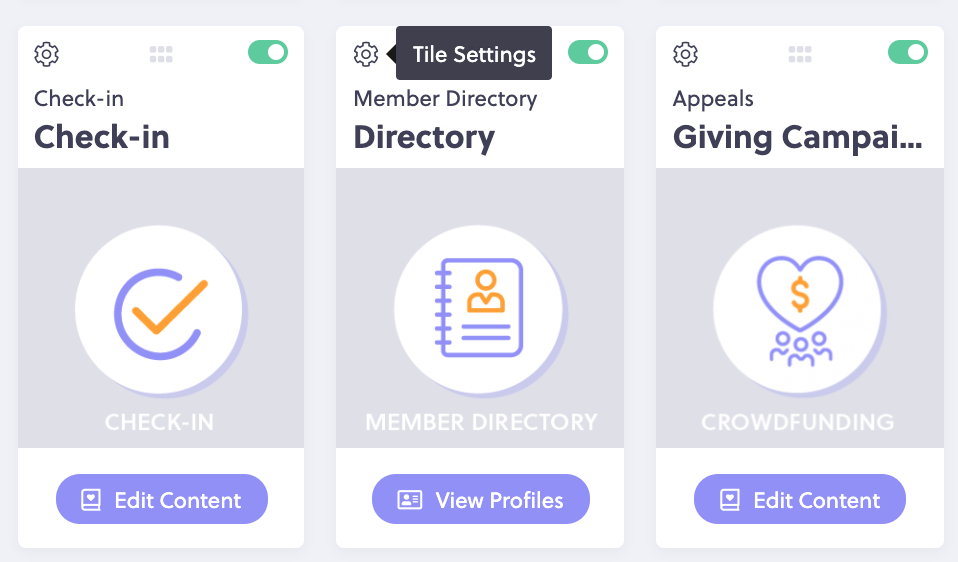 2) Select Choose File and pick the image you would like to use. Changes will be saved after clicking Update Feature.
*Please Note: Both Header and Wide Header are required for Headers to display.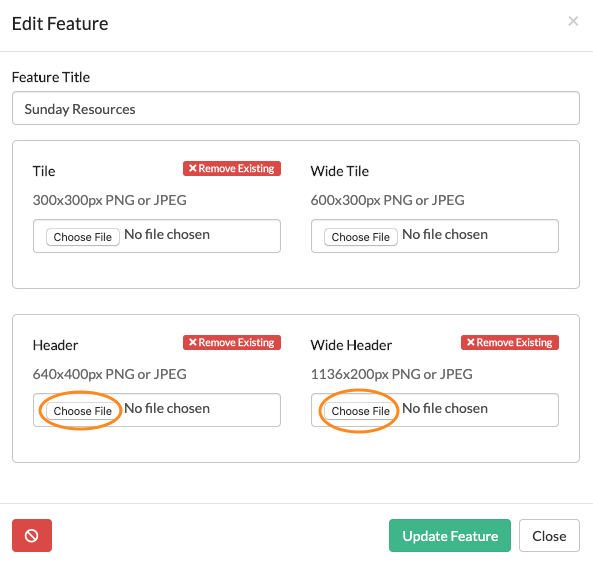 Icon Images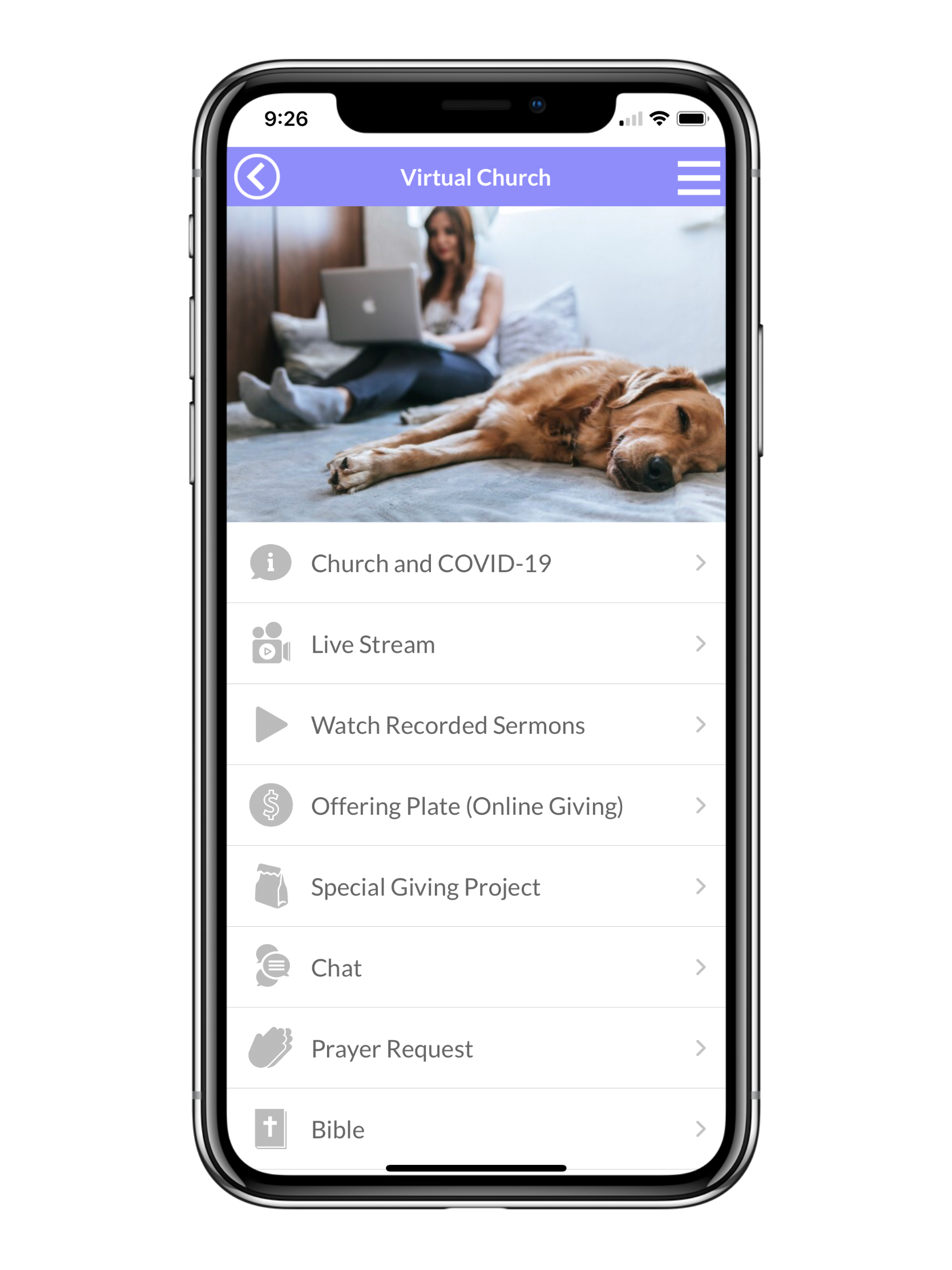 Icon:

150x150px PNG or JPEG
1) On the features, select the Edit Content button.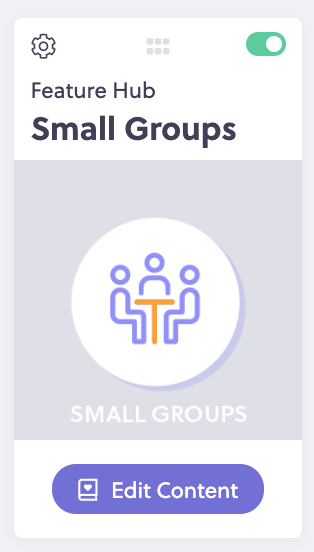 2) Click Choose File button to pick an image and save changes.